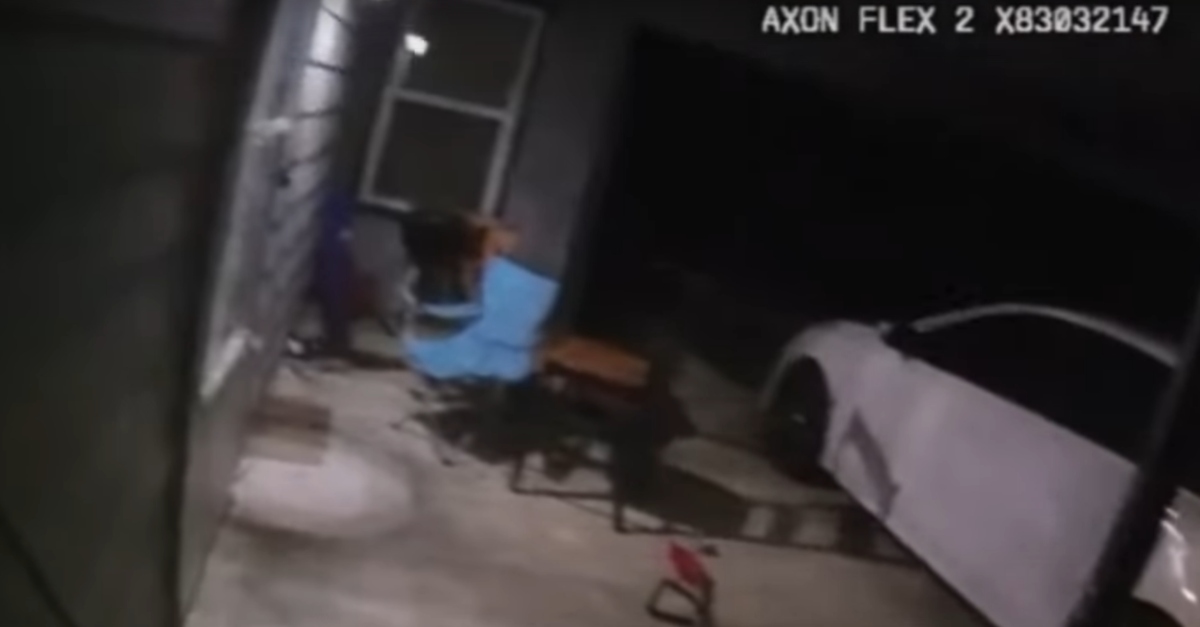 Atatiana Jefferson, the 28-year-old Texas woman shot and killed by police early Saturday morning, had been playing video games with her 8-year-old nephew, according to an attorney for her family.
"She was playing video games with her nephew when they heard what they believed to be a prowler creeping around the back window of the home," lawyer S. Lee Merritt said in a statement Saturday. "When she went to see what was going on she was confronted by an officer with his gun drawn shouting commands. With just seconds to comply, she was shot through the window."
Police announced Saturday that Jefferson was shot and killed when officers responded to an Open Structure call. They noted that a front door to the residence was open. Responding officers searched outside the home, and saw a person standing inside near a window.
"Perceiving a threat the officer drew his duty weapon and fired one shot striking the person inside the residence," police said.
That was Jefferson. According to authorities, officers found her and a firearm inside. Evidence will be presented to the Tarrant County District Attorney's Office to make a final decision about the case, police said.
Merritt told reporters Saturday that this shooting death was a "murder."
"He shot her through the window in her own house. That's murder " – Lee Merritt now representing the family of the woman killed by a Fort Worth police officer when he shot her through a window while she was in her own house. @wfaa pic.twitter.com/xV4Ym03Hte

— Kevin Reece (@KevinReeceWFAA) October 12, 2019
The case landed in a cultural fissure, fueling the ongoing national debate in how law enforcement treats people of color. The dialogue usually centers on black men, but Jefferson was a woman. Police identified the officer who killed her as a white man who had been with the department since April 2018. Merritt, a civil rights attorney, is no stranger to this kind of situation. He's representing the family of Botham Shem Jean, a black Dallas man who was shot and killed in his apartment last year. Local cop Amber Guyger was convicted of murder in the death.
A GoFundMe has been started to pay for Jefferson's funeral and other expenses, Merritt said.
For all those who have reached out looking to support the family. This campaign is managed directly by Atatiana's immediate family and will support them with funeral cost and other expenses associated with this tragedy. https://t.co/AAvTzwlDyA

— S. Lee Merritt, Esq. (@MeritLaw) October 13, 2019
Neighbor James Smith told reporters Saturday that he got a call from his niece that both his neighbor's front doors were open. He said this was unusual for Jefferson, and that he saw all the lights in the house were on. He said he called officers to the scene, but meant it only as a welfare check to make sure she was all right.
Here's Smith describing why he decided to call a non-emergency police number around 2 a.m. Saturday: pic.twitter.com/JU4prCelMH

— Jack Howland (@JHowl04) October 12, 2019
He said he gave no indication that this would have been a dangerous situation justifying officers approaching with their guns drawn. Smith said he didn't know what was going on at the home, but maintained that Jefferson would not have been a threat.
[Screengrab via WFAA]
Have a tip we should know? [email protected]