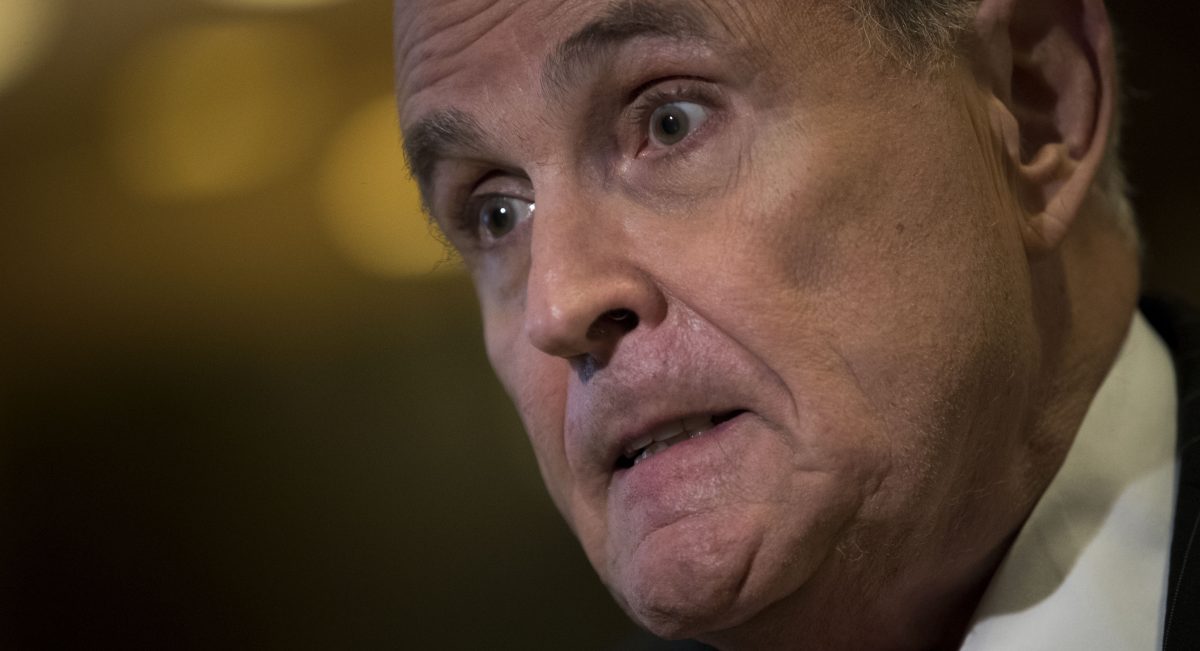 U.S. Attorney General Jeff Sessions is a key obstruction witness to an apparent Donald Trump request to "unrecuse" himself from the Russia Probe, a request that is reportedly being investigated by special counsel Robert Mueller. Despite this being called a "potentially inappropriate request," Trump lawyer Rudy Giuliani was quoted in a New York Times report as saying that Trump could make such a request. Giuliani argued that there was nothing nefarious. Trump just trusted Sessions.
"'Unrecuse' doesn't say, 'Bury the investigation.' It says on the face of it: Take responsibility for it and handle it correctly," he said.
He also said he didn't talk about Sessions' recusal with Trump.
According to the Times, it's not just a request for a reversal of recusal that it's being looked at. Trump's attacks on Sessions and pushing him to resign are also under Mueller's scrutiny.
The Times reported that Sessions flew to meet with Trump at Mar-a-Lago because the president was ignoring him.
That was in March 2017.  Sessions wanted to discuss the travel ban, but this reportedly happened instead:
When they met, Mr. Trump was ready to talk — but not about the travel ban. His grievance was with Mr. Sessions: The president objected to his decision to recuse himself from the Russia investigation. Mr. Trump, who had told aides that he needed a loyalist overseeing the inquiry, berated Mr. Sessions and told him he should reverse his decision, an unusual and potentially inappropriate request.

Mr. Sessions refused.
When Sessions recused himself from the investigation, Deputy Attorney General Rod Rosenstein took over and, despite some opposition, he remains in his position.
[Image via Drew Angerer/Getty Images]
Have a tip we should know? [email protected]