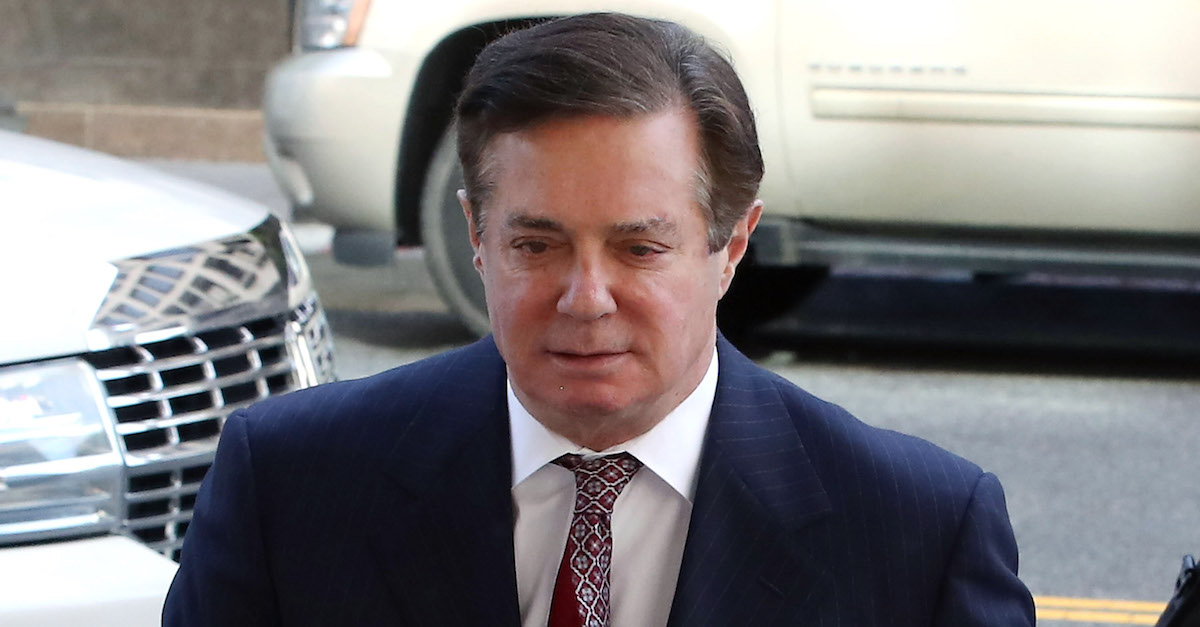 President Donald Trump said in an interview Wednesday that a pardon for former campaign chairman Paul Manafort remains a possibility. The remark drew some heavy criticism for a number of reasons, but a case before the Supreme Court could have a significant impact on the president's decision.
"It was never discussed, but I wouldn't take it off the table," Trump said. "Why would I take it off the table?"
One problem with a pardon is based on the political and legal ramifications for the president himself. Lawyers for Manafort and Trump have discussed information learned during Manafort's cooperation with the special counsel's office, and Mueller has accused Manafort of lying during this supposed cooperation. This has raised questions as to whether this was part of a plan for Manafort to get dirt on the Russia investigation to be reported back to Trump. Since lying breaks his cooperation agreement, he would be subject to a harsher sentence, unless he receives a pardon. In light of this cooperation, however, a pardon could be viewed as obstruction of justice or witness tampering.
The other problem with a pardon is that it only protects Manafort from federal charges, not state ones. He already signed a detailed admission of offenses as part of his plea agreement, so state prosecutors could theoretically just use that to nail him on state charges.
This state option could be eliminated, depending on the outcome of Gamble v. United States, which is scheduled for oral arguments before the Supreme Court next week. At issue is  the "separate sovereigns" exception to the Constitution's double jeopardy clause that allows states to file charges for violations of state laws, independent of what happened through the federal system. Normally, a person cannot be prosecuted twice for the same thing, but because states are considered "separate sovereigns" from the federal government, it remains a possibility.
If the Supreme Court overrules this exception, that would mean that states would no longer be able to charge him in connection with the offenses involved in his federal cases. A presidential pardon, therefore, would give him ultimate protection.
As Harvard Law Professor Laurence Tribe noted, the idea that Manafort is currently pardon-proof is far from a foregone conclusion.
Why are people just *assuming* Manafort is pardon-proof vis-a-vis state charges for the conduct he's charged with in federal court? Gamble v. U.S., to be argued in SCOTUS this Dec. 5, urges the Court to end that weird "separate sovereigns" exception to the double jeopardy ban.

— Laurence Tribe (@tribelaw) November 28, 2018
If that "weird" exception, as Tribe described it, does get shot down, it would stand to reason that a Manafort pardon could be more likely, since it would actually protect him from punishment.
It remains to be seen how the justices will approach the issue. Democrats might expect right-leaning justices to vote in a way that benefits Trump, but legal issues don't work that way. Conservative jurists often lean to the side of states' rights, which here would mean upholding the separate sovereigns exception. We'll have a better idea once oral arguments take place on December 5.
[Image via Mark Wilson/Getty Images]
Have a tip we should know? [email protected]