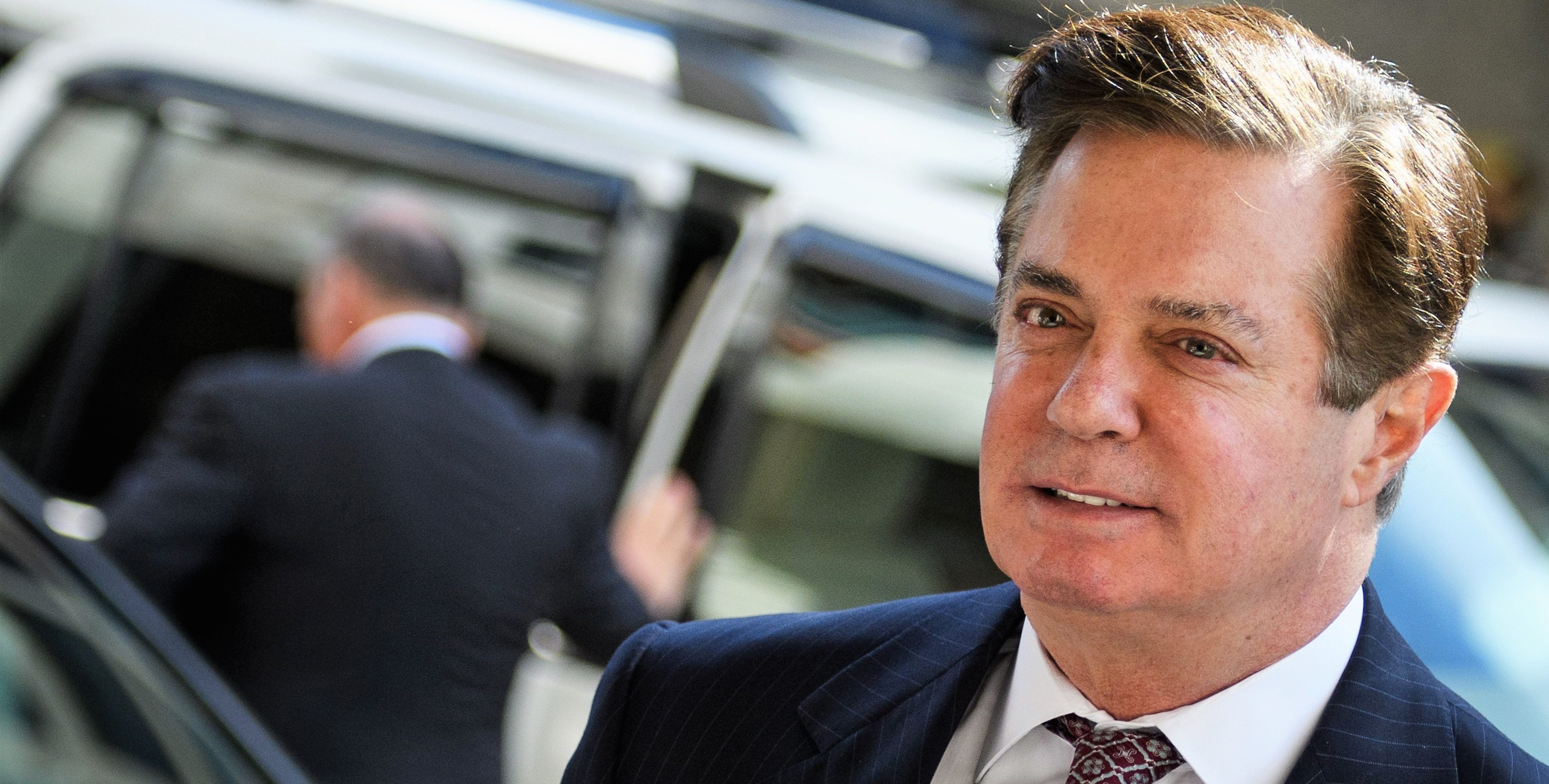 Donald Trump has always been very proud of the size of his pardon power. He's swung it around with Joe Arpaio, with Scooter Libby, and now, with Paul Manafort. Time for a reality check. If Trump throws a presidential pardon Manafort's way, not only might it go badly for Trump – it'll be even worse for Manafort.
Manafort is already experiencing a host of federal legal woes. He was convicted of federal bank and tax fraud in Virginia and was slated to answer for other federal crimes in Washington D.C., but Manafort's plea-and-cooperate deal with Mueller theoretically put an end to his prosecution. However, the November 26 revelation (or at least accusation) that Manafort's "cooperation" was packed with fabrications means that Manafort is now set to stand for the very sentencing he maneuvered to avoid.
Obviously, Manafort would have known that lying to investigators was certain to destroy his plea deal. Therefore, the working theory among many a talking head is that Manafort only agreed to work with Mueller because he knew Trump would have his back via presidential pardon.
As my Law&Crime colleague Matt Naham pointed out, a Manafort pardon could constitute proof positive of an unbelievably shady deal whereby Manafort feigned cooperation with Mueller only to act as informant for Trump.
But what about Manafort himself? Would a presidential pardon work for him the way it did for Joe Arpaio? No, because of Alexander Hamilton.
You see, our federalist system creates state sovereignty, which means that POTUS has exactly zero authority to pardon anyone from state crimes. And the State of New York is standing by, ready to pounce on Manafort if he's pardoned. In a neat little karmic circle, it's true both that 1) state sovereignty is the cornerstone of the GOP platform; and 2) Hamilton himself was a New Yorker.
Several individual states have already announced plans to go after Trump and his cohorts should the opportunity arise; New York state, though – perhaps as payback for having endured the Trumps for so long — has always led the charge. This has been going on for a while now. Just about a year ago, then-Attorney General Eric Schneiderman made clear his plans to pick up any slack left by Trump pardons. And although Schneiderman's personal fate turned out to be pretty problematic, his plans on New York's behalf were not remotely stymied by his unceremonious exit from government life.
In fact, promises to prosecute Manafort even worked their way into the AG's campaign after Schneiderman's departure:
If Donald Trump pardons Manafort, the federal pardon would not cover state crimes. As AG of New York, I will investigate and pursue any state law violations to be ready for Trump trying to protect himself with a pardon. We have to be totally clear that no one is above the law.

— Zephyr Teachout (@ZephyrTeachout) August 21, 2018
Barbara Underwood, Schneiderman's successor as AG, wasted no time going after Trump and his inner circle. Last June, Underwood filed a civil lawsuit against Trump, his sons Don Jr. and Eric, and his daughter, Ivanka, alleging wrongdoing by Trump's charitable foundation.
Furthermore, in August, Senator Chuck Schumer threw down this promise:
My message to the president: you better not talk about pardons for Michael Cohen or Paul Manafort tonight, or anytime in the future.
New York isn't going to just take the low-hanging fruit, either. Certainly, New York would be unrestrained from prosecuting Manafort for any New York-specific crimes. But in the event there's any crossover between federal and state crimes, New York has been working on statutory changes to ensure that double jeopardy rules don't thwart a prosecution like the one aimed at Manafort. In other words, as soon as Mueller is done with Manafort, New York is ready.
Normally, presidential pardons are welcomed by their grantees; but for Manafort – as was the case for Michael Cohen (who said he'd "refuse" a Trump pardon) — a presidential pardon would ensure that Manafort has to spend then next few years in prosecutorial limbo, fielding more indictments and facing no end of consequences. Furthermore, let's remember that Trump's pardons are anything but unexpected. Mueller has likely already used his discretion to quarantine certain avenues of prosecution Manafort to preserve them for New York State. While that pardon may be "on the table," it's probably best we clear it away before it causes any more trouble.
[Image via MANDEL NGAN/AFP/Getty Images]
This is an opinion piece. The views expressed in this article are those of just the author.
Elura Nanos - Columnist & Trial Analyst, Law & Crime; CEO Lawyer Up