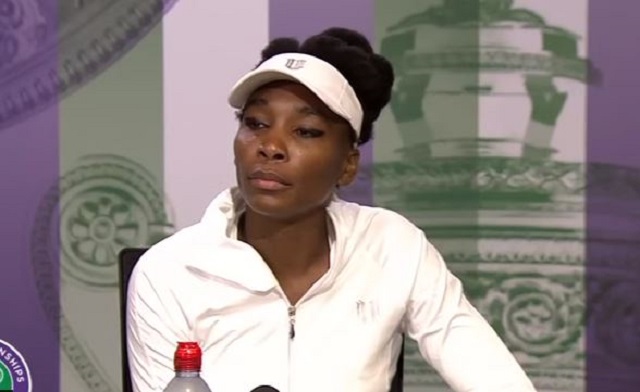 The lawsuit against Venus Williams over a car accident in Florida that left an elderly man dead and his wife injured continues, despite allegations that the tennis star's attorney is ducking a deposition. In a court filing viewed by LawNewz, a lawyer for the estate of Jerome Barson, the victim of the fatal crash, has been trying for months to question Williams, but her attorney won't respond to emails.
In his motion, attorney Ian Duncan wrote that throughout July, and again in September and October, he emailed Williams' lawyer, asking when the athlete would be available to appear at a deposition. Each time, Duncan claims, there was no response.
"To date, defense counsel has failed to provide a single proposed date to conduct the deposition of the defendant," the filing says, asking the court to compel Williams to provide a list of acceptable dates.
After Duncan filed the motion, the court granted a hearing on the issue, which will take place on October 24.
The case revolves around a car accident where Williams claims the light changed while she was crossing an intersection and had to stop due to traffic. Police said she was technically at fault because the Barsons had the right of way at the time they plowed into her car, but the responding officer didn't charge her with a crime because it was bad timing and she "got stuck."
Have a tip we should know? [email protected]