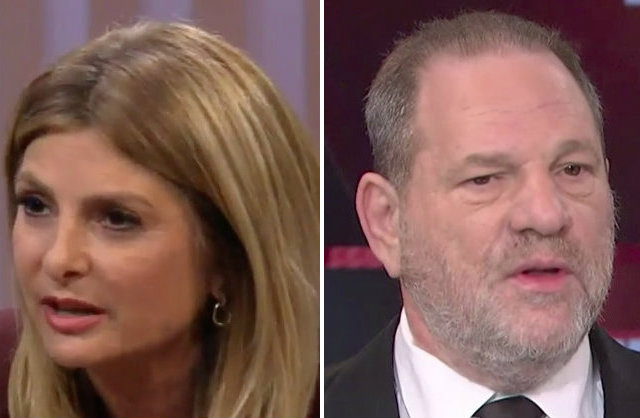 Can a sexual abuse and harassment victims' rights lawyer play for both teams? Can she represent victims in one case and the alleged perpetrators in another?
My answer is no – not ever. Never.
A lawyer cannot be a victims' rights attorney and also defend those who engage in the abuse. If an attorney represents both populations – the abused and abusers – that attorney is an opportunist, not a victims' rights champion.
Earlier this month Lisa Bloom, a well-known attorney whose notoriety is rooted in representing victims of sexual abuse and harassment, made headlines when she appeared to "switch sides" by taking on the representation of Harvey Weinstein. As we all know by now, Weinstein the head of the Weinstein Company and formerly of Miramax, was accused by several women, some of them notable celebrities, of appalling sexual harassment.
After making her representation of Weinstein public, Bloom fielded a storm of criticism from the general public, women's rights groups, other plaintiffs' civil rights attorneys, and even her own mother, famed victims' rights attorney, Gloria Allred. In a press release responding to her daughter's choice to take on Mr. Weinstein as a client, Allred wrote, "Had I been asked by Mr. Weinstein to represent him, I would have declined, because I do not represent individuals accused of sex harassment. I only represent those who allege that they are victims of sexual harassment."
The juxtaposition between Bloom's choice to represent an accused harasser and Allred's position to only represent victims of harassment illuminates the difference between attorneys in my field, plaintiffs' and victims' side civil rights. For some of us, including myself, you make a choice early on when you start practicing law: are you going to be the kind of lawyer that takes any lucrative case or are you going to only use your resources and power to fight for victims? I have chosen the latter path. Here's why.
As a woman who has survived sexual assault and experienced sexual harassment, as well as gender discrimination, I have personal knowledge of the devastating, long-lasting emotional harms caused by this victimization. I am fortunate because I have emerged from most of the debilitating consequences of the repeated victimization. I have a law degree and I am an accomplished trial lawyer. I am a leader in my community. I choose to use my power to help victims, hold perpetrators accountable and effectuate change. I will never take the abuser's or sexual harasser's side.
I will never defend any abuser because that defense by its nature includes further victimization of the plaintiff. So many attacks framed as questions, like what did she wear? And, by the way, look at what she wears now. Why she was smiling in a photo with the perpetrator? Why she did not speak out about the abuse earlier?
I want to be on the victim's side – to help her answer these questions. She smiled because she felt she had to. She didn't come forward earlier because it's unspeakable, humiliating, terrifying, and virtually requires dissociation, disconnecting us from our voice. I want to help her stand up for herself, tell her I am proud of her, and to hold him accountable.
I want to confront the perpetrator and demand answers to questions, as only the legal process allows us to do.
I cannot articulate clearly or strongly enough how much satisfaction I get from making the perpetrators answer for what they have done.
And nothing makes me happier than an arrogant defendant who refuses to take responsibility, despite the evidence against her or him. What a gift. Please everyone, step aside as I assemble my justice strike force and sprint to trial.
As the week wore on, the motive for Ms. Bloom's representation of Mr. Weinstein became apparent – a movie deal promised to her by the alleged serial sexual batterer and harasser. I wonder – did Ms. Bloom got enough money for the compromise of her principles?
Therein lies the basic question – do we represent victims because we passionately believe in what we do, or are we just seeing dollar signs? If the answer is yes to the former question, no movie deal, or the things it buys, can catch our fancy.
One thing I know is that there's not enough money in the world for me to switch teams, or even sneak to the other side when it seems like no one is watching.
# # #
Genie Harrison is Lead Trial Attorney at Genie Harrison Law Firm, a California sexual abuse and employment law practice devoted exclusively to plaintiff representation and to enforcing the victims' rights. The firm represents victims of sexual abuse, wrongful termination, sexual harassment, discrimination, retaliation, and other employee rights violations.
[Left screengrab of Bloom via LawNewz Network; right screengrab of Weinstein via MSNBC]
This is an opinion piece. The views expressed in this article are those of just the author.