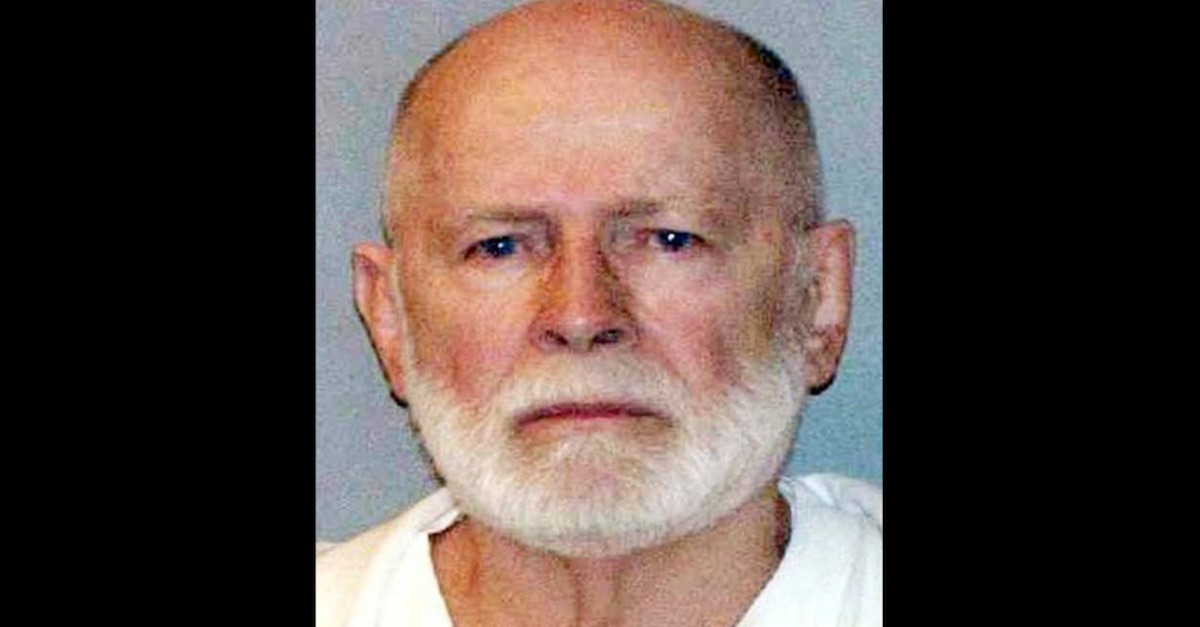 News broke on Tuesday that infamous Boston mobster Whitey Bulger was killed in a West Virginia "maximum security" prison not long after he had been moved from Florida to Oklahoma to then the facility where he died.
Bulger was housed in the same facility as a convicted Boston mobster who, according to one organized crime figure, "would not think twice about wishing him ill."
That prisoner has been identified as Paul Weadick, 63, who was convicted of the murder of a South Boston club owner this past June based on testimony by Bulger's co-FBI informant Stephen Flemmi. He was in the Hazleton facility serving a life sentence when Bulger arrived there this week.
Bulger was found dead Tuesday morning, less than 24 hours after he arrived at the maximum security USP Hazelton federal prison on Monday, a statement from the U.S. Department of Justice indicates.
In advance of confirmation of Bulger's death, local news reports said an unidentified prisoner was slain shortly after Bulger arrived.
"I'm going to throw a f***ing parade," said one Boston organized crime figure to the Law&Crime Network's Brian Ross. "The White Rat is dead. There is a God."
A second Boston organized crime figure would add, "That's what happens when you become a Whitey Bulger."
Bulger and his girlfriend Catherine Greig were famously captured in Santa Monica, Calif. in 2011. Two years later, Bulger was brought to justice in Boston. Up until his arrest, Bulger was one of the most wanted fugitives in America.
There were reports that Bulger was not in the best of health. It's still not clear why he was moved to the West Virginia prison.
Bulger was serving a life sentence for 11 murders.
Editor's note: this story was updated after publication with additional information.
[Image via mugshot]
Have a tip we should know? [email protected]