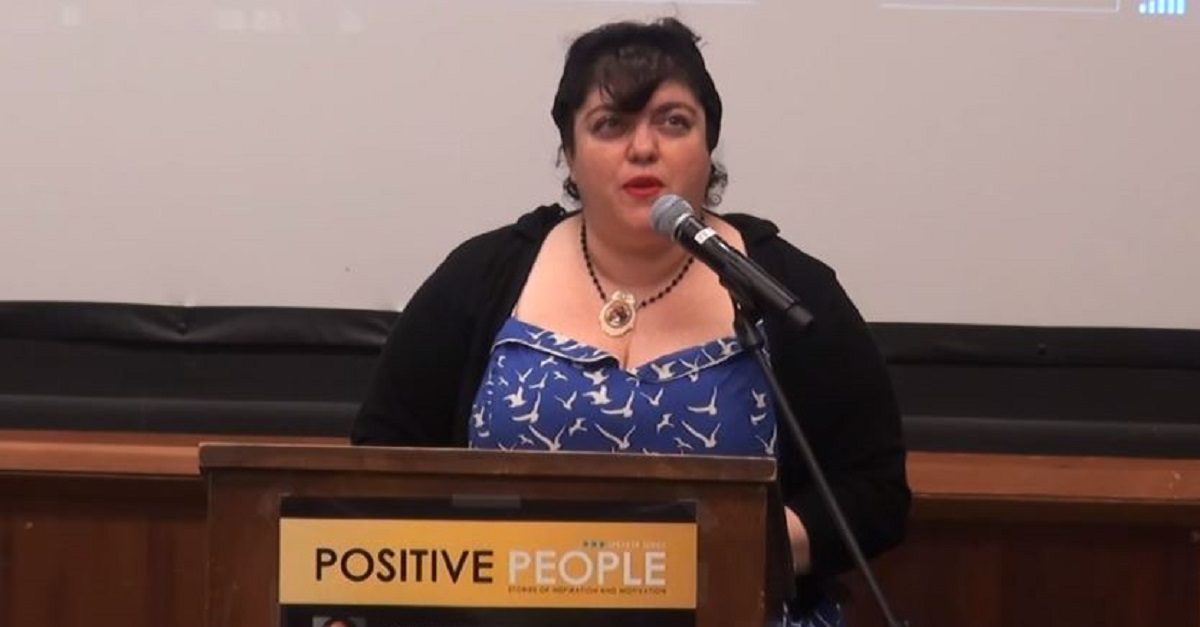 A professor at a public university called for white editors to resign after one particular publication ran a controversial poem that had nothing to do with race.
The poem, which was published by The Nation, is titled "How-To," and addresses how certain segments of the population are viewed and how they should present themselves. It drew controversy due to a line that said, "If you're crippled don't flaunt it. Let em think they're good enough Christians to notice." Critics apparently blasted the poem for being "ableist," or being derogatory towards those with disabilities. California State University at Fresno professor Randa Jarrar, however, felt the solution was for The Nation–and publications in general–to get white editors to leave.
"At some point, all of us in the literary community must DEMAND that white editors resign," Jarrar said. "It's time to STEP DOWN and hand over the positions of power." The Washington Times reported that this was a response to The Nation's decision to publish the poem.
Jarrar has since made her Twitter account private, but online publication CampusReform posted a screenshot.
Prof demands white editors 'resign' from 'positions of power' https://t.co/jq37LqeRgJ #TCOT #PJNET

— Campus Reform (@campusreform) July 26, 2018
"We don't have to wait for them to f— up," her statement continued. "The fact that they hold these positions is f— up enough."
The same day as Jarrar's tweet, The Nation posted an editor's note before the poem, with a statement from poetry editors Stephanie Burt and Carmen Giménez Smith. The statement apologized for running a poem that was considered "ableist," saying they did not view it that way when they first read it, but later recognized that it has "given offense and caused harm to members of several communities."
"When we read the poem we took it as a profane, over-the-top attack on the ways in which members of many groups are asked, or required, to perform the work of marginalization," the statement said. "We can no longer read the poem in that way." The poetry editors called publishing the piece "a serious mistake," and said, "We are sorry for the pain we have caused to the many communities affected by this poem."
They did not address any calls for white people to resign from editor positions.
Jarrar drew controversy earlier this year, when she cheered the death of former First Lady Barbara Bush.
Have a tip we should know? [email protected]