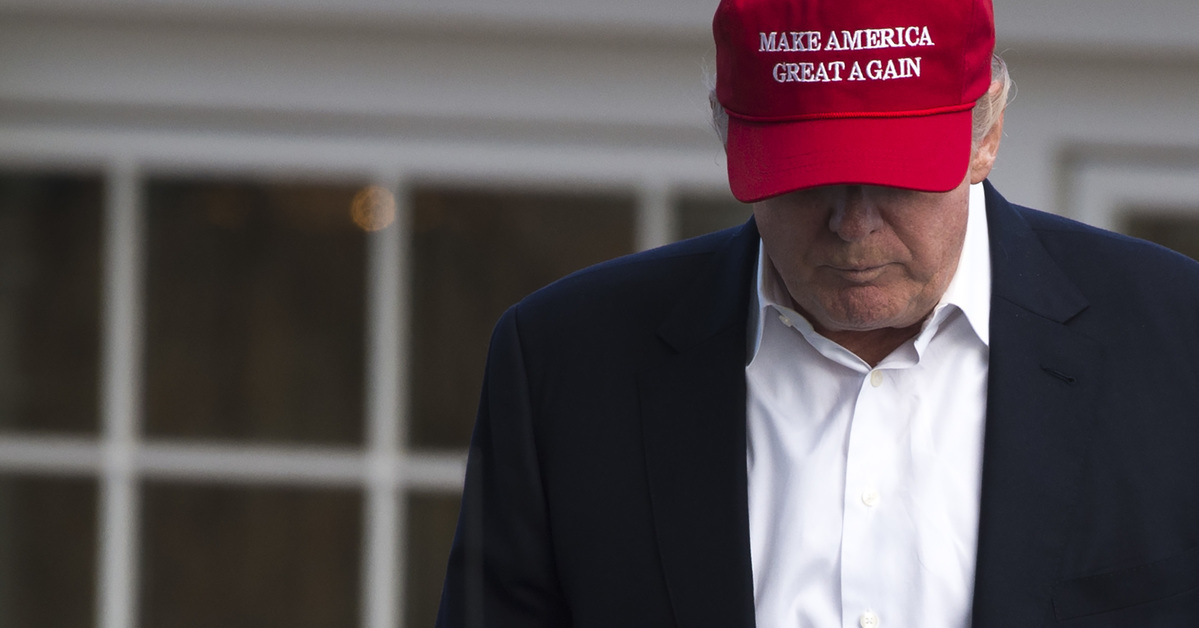 Michigan Governor Rick Snyder has pardoned several Iraqi immigrants the Trump administration has been unsuccessfully trying to deport for over a year.
"We're ecstatic," defense attorney Bill Swor told the Detroit Free Press. "These are people who have worked very hard to prove that one mistake does not define their life. We're grateful for Governor Snyder for recognizing that effort and that achievement and taking the steps to correct it."
Usama "Sam" Hamama of West Bloomfield, Michigan previously had a criminal record which made him subject to the Trump administration's deportation designs. With that record gone, however, so is the threat of being deported. Hamama was previously convicted of threatening someone with a gun during a road rage incident in 1988 and was sentenced to two years in prison. The other four Iraqis granted a pardon were previously convicted of minor drug-related crimes.
Those five Iraqi nationals granted a deportation reprieve by Snyder's decision also happen to be the lead plaintiffs in a heavily-publicized lawsuit filed by the American Civil Liberties Union (ACLU) which has served as a test case for many of the administration's immigration proposals–and for the legal strategies of pro-immigrant advocates allied against those proposals.
Presently stylized as Hamama v. Homan, the case has attained no small measure of national attention due to its implication and the large class of people affected by the eventual outcome.
As Law&Crime previously reported, Immigration and Customs Enforcement (ICE) began arresting huge numbers of Iraqi nationals during the summer of 2017. Those sweeps soon led to a proposed mass deportation of 1,444 Iraqis–as part of an agreement with Iraq to repatriate the previously-unwanted individuals in exchange for the Republic of Iraq being taken off the list of countries affected by the White House's so-called "travel" ban.
U.S. District Judge Mark Goldsmith issued a string of rulings during the summer of 2017 that kept those Iraqi nationals from being deported.
"Each petitioner faces the risk of torture or death on the basis of residence in America and publicized criminal records," Goldsmith noted in one such opinion. "Many will also face persecution as a result of a particular religious affiliation. While cost and efficiency in administering the immigration system are not illegitimate governmental concerns, such interests pale to the point of evaporation when weighed against the potential lethal harm petitioners may suffer."
The Goldsmith rulings incensed ICE and other immigration hardliners–even prompting ICE's then-acting director Thomas Homan to take the extremely atypical step of publicly criticizing Goldsmith–while the agency itself pressed forward with challenges to Goldsmith's pro-immigrant rulings.
The Sixth Circuit Court of Appeals ruled in favor of the Trump administration earlier this week, finding that Goldsmith had overstepped his jurisdictional boundaries in issuing positive rulings to the Iraqi plaintiffs. That calculus, however, has likely changed with Snyder's pardon–at least for some of the Iraqis party to the ongoing litigation. It's not immediately clear what the status of that litigation will be once the pardons are fully processed.
"Nothing is automatic," Swor told the Free Press. "So we have to go back in immigration court and file a request that the immigration court dismiss the case because the conviction no longer exists. We hope that they will recognize that and honor the language of the statue and dismiss the case. If not, we're prepared to litigate it."
[image via Saul Loeb, AFP/Getty Images]
Have a tip we should know? [email protected]