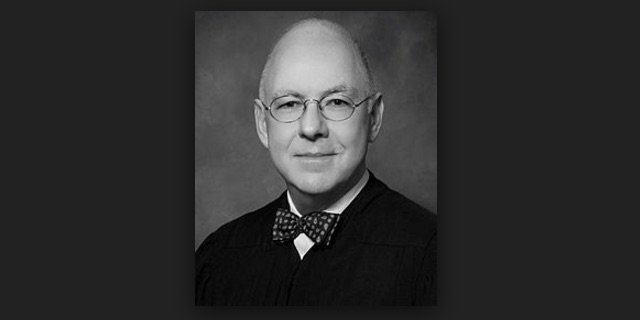 The acting head of Immigrations and Customs Enforcement (ICE) has taken the unusual step of openly criticizing a federal judge whose injunction has thrown a wrench in the works of the deportation force's plans for 1,444 Iraqi nationals.
ICE Acting Director Thomas Homan said, via a statement:
"Once again, this court has failed to acknowledge the generous procedures and safeguards afforded to aliens in the immigration removal process, under which all of these aliens were lawfully ordered removed from the United States. It's even more concerning that the court's decision overlooks the clear public safety threat posed by these aliens — the vast majority of whom are convicted criminals."
U.S. District Judge Mark Goldsmith issued his injunction on Monday just hours before a prior injunction was set to expire. At issue is the fate of over 200 Iraqis currently incarcerated as the result of nationwide deportation sweeps last month. An additional 1,200 or so Iraqis who are not presently under arrest are also given reprieve from final orders of removal under Goldsmith's order.  He wrote:
"Each petitioner faces the risk of torture or death on the basis of residence in America and publicized criminal records. Many will also face persecution as a result of a particular religious affiliation. While cost and efficiency in administering the immigration system are not illegitimate governmental concerns, such interests pale to the point of evaporation when weighed against the potential lethal harm petitioners may suffer."
The round-ups began in June. ICE jackets swept into dozens of homes. They surprised and then disrupted multiple families who believed their loved ones were not in danger of being sent back to Iraq. The war-torn country had previously declined to accept deported nationals but recently reached an agreement with the Trump administration that removed Iraq from the so-called "travel ban" in exchange for repatriating certain individuals. Furthermore, large numbers of Iraqis living in the United States are members of the Chaldean Catholic Church. Due to ongoing sectarian violence in the region that has continued unabated since the U.S. invasion in 2003, Christians returning to Iraq would fear for their lives.
Goldsmith empathized with that fear. Almost immediately after the arrests occurred, he issued rulings in favor of Detroit-area Iraqis subject to deportation. He then followed up by issuing an injunction which put the kibosh on Iraqi deportations nationwide, citing "extreme, grave consequences" faced by Iraqis forced to return to their home country such as "death, persecution and torture."
Additionally, Goldsmith criticized ICE's behavior in handling the case. He said the government's action "ignores the compelling confluence of extraordinary circumstances here," and went on to note that the immediacy of the situation had made it difficult for the Iraqis to find legal counsel. This was exacerbated, Goldsmith said, by ICE's decision to transfer people to detention centers far from their homes and families and even then, for detention center policies which limit their access to counsel. All of this amounted to grave interference with detainees' due process rights, Goldsmith said, and his order aimed to correct those apparent Constitutional violations.
The Trump administration initially questioned the judge's jurisdiction over the case. But Goldsmith addressed those concerns, stating:
"[This court is] armed with jurisdiction to act as a first responder to protect the writ of habeas corpus and the allied right to due process, by allowing an orderly filing for relief with the immigration courts before deportation, thereby assuring that those who might be subjected to grave harm and possible death are not cast out of this country before having their day in court."
Now, ICE has moved on to simply criticizing his judgment.
[image via Wikipedia]
Follow Colin Kalmbacher on Twitter: @colinkalmbacher
Have a tip we should know? [email protected]