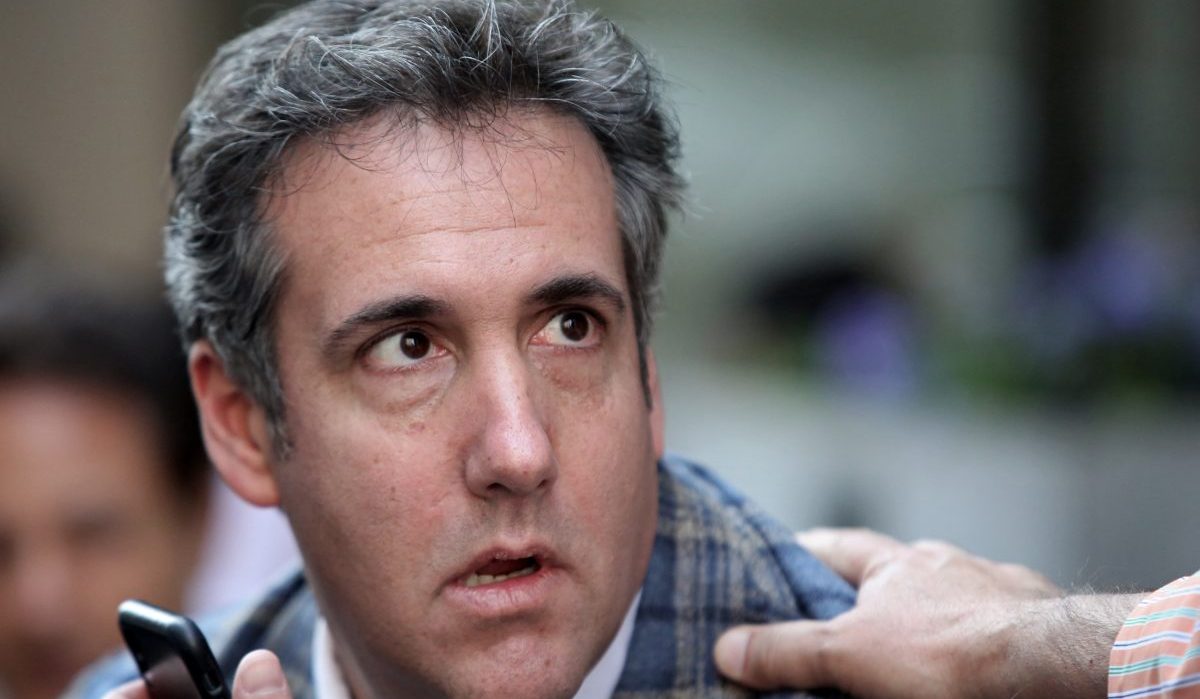 Stormy Daniels' attorney Michael Avenatti dropped a bombshell Tuesday evening on Twitter, namely a report saying that Donald Trump's attorney Michael Cohen received $500,000 dollars from a Russian oligarch with ties to Russian President Vladimir Putin after the 2016 election. Avenatti also speculated that this sum of money "may have" been the source of the $130,000 paid to his client. Where did Avenatti get this information? We don't know, and he hasn't answered our question about the source.
"There is no question this is accurate," Avenatti said during an interview on CNN.
Needless to say, the response to this has been fast and furious. Law&Crime's Aaron Keller already has the facts covered, but here's what everyone is wondering about in terms of issues.
1) How did Avenatti get a hold of this?
Enter MSNBC host Chris Hayes. He asks: Wait a minute, you haven't even gone through the discovery phase of the trial, where did these bank records come from?
A source speaking to The Daily Beast who "confirmed" that Michael Cohen "received hundreds of thousands of dollars from a company controlled by Putin-aligned Russian oligarch Viktor Vekselberg" asked a similar question, but in different words: "How the fuck did Avenatti find out?"
Attorney Robert Barnes, who pens columns here at Law&Crime, was adamant that Avenatti just admitted to being complicit in a crime, saying Avenatti is either lying, got the bank records illegally or got them from someone who got them illegally.
2) Who is Viktor Vekselberg, the Russian oligarch named in the report?
Vekselberg is a Russian billionaire who just days ago, the New York Times learned, was questioned by Special Counsel Robert Mueller's agents.
From the Times:
Federal agents working with Mr. Mueller stopped Mr. Vekselberg, a billionaire businessman, at a New York-area airport this year, searched his electronic devices and questioned him, according to people familiar with the matter. They confronted him after he stepped off a private plane about two months ago, according to one of the people.
CNN said after the Avenatti news dropped that people on Mueller's team asked the oligarch about "payments his company's US affiliate" made to Cohen after the election.
The New York Times is also confirming information about payments totaling $1 million from a U.S. company linked to the oligarch.
And in case you're interested about Russian oligarchs in general:
3) What does Michael Cohen have to say about all of this and will he survive this?
Michael Cohen did not respond directly, but his lawyer Steve Ryan reportedly told the Atlantic's Natasha Bertrand that the $500,000 Avenatti says came from Vekselberg "wasn't a payment."
Cohen's lawyer apparently also said "Don't contact me again. Ever."
But Cohen was swarmed by reporters on Wednesday morning and he responded to the Avenatti document. He said, "His document is inaccurate."
National security lawyer Bradley P. Moss, for one, seems to think Michael Cohen is toast.
4) What the heck, AT&T?
Avenatti alleged that Essential Consultants, LLC, the shell company is "exclusively owned and controlled by Mr. Cohen" and was used to make the payment to his client Stormy Daniels.
The Avenatti report named multiple companies that made payments to Essential Consultants, LLC. AT&T was one of them and AT&T confirmed that it happened.
5) Is Rudy Giuliani to blame?
Norm Eisen seems to think it's precisely things like Rudy Giuliani's bizarre TV tour and his answers about Trump reimbursing Cohen for the Daniels payment that have only spurred on efforts of others to dig deeper.
This article was updated with a statement from Avenatti on CNN and a comment made by Michael Cohen.
[Image via Yana Paskova/Getty Images]
Have a tip we should know? [email protected]