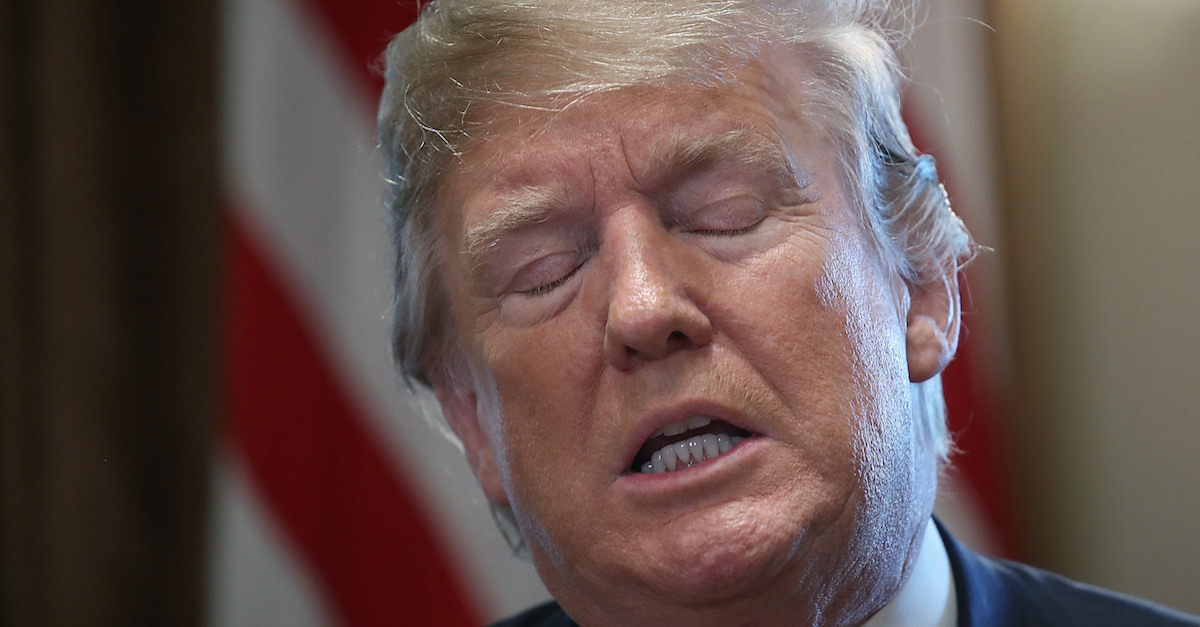 After Special Counsel Robert Mueller's long-awaited Russia report was released to the public, it was quickly learned that Mueller did not find that President Donald Trump or Trump campaign members conspired with Russia. Nonetheless, #TrumpColluded is now trending on Twitter.
An "office" apparently had some thoughts.
The general idea seems to be that, taking it as a given that Trump obstructed justice, that the reason for the obstruction was to hide the collusion.
Mueller did detail ten troubling scenarios that he investigated as part of the Trump obstruction probe.
"The evidence we obtained about the president's actions and intent presents difficult issues that would need to be resolved if we were making a traditional prosecutorial judgment," Mueller wrote. "At the same time, if we had confidence after a thorough investigation of the facts that the president clearly did not commit obstruction of justice, we would so state."
"There was in fact no collusion," Attorney General William Barr said Thursday, adding the Trump was "frustrated and angered by sincere believe that the investigation was undermining his presidency."
#TrumpColluded was joined by #TrumpObstructed among trending topics. The memes were endless.
https://twitter.com/jacquelynmogol/status/1118887954582261760
https://twitter.com/_myownprivateid/status/1118854023103373313
https://twitter.com/_myownprivateid/status/1118854627397644290
It seems the fight is only beginning over this. House Democrats have already said that they want Mueller to testify before Congress about the report and his conclusions. There has not yet been a serious call for impeachment, but that would be the logical next step if Democrats believe that Trump committed high crimes and misdemeanors.
[Image via Win McNamee/Getty Images]
Have a tip we should know? [email protected]