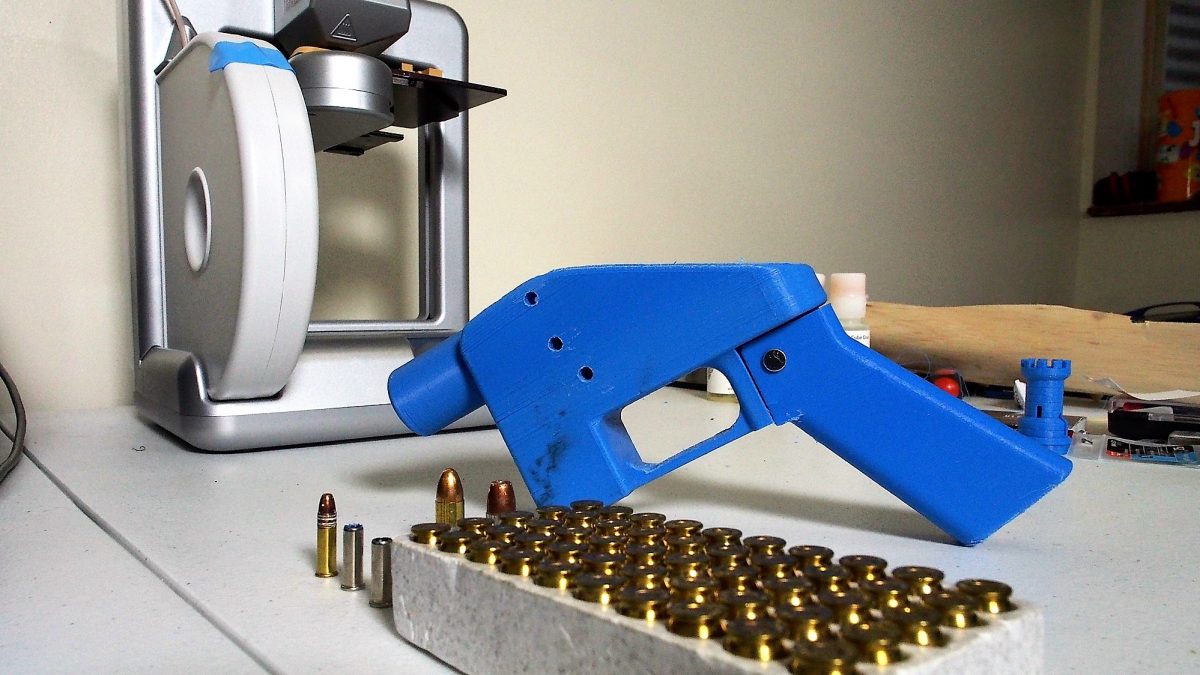 In a Tuesday morning tweet, President Donald Trump expressed disapproval toward the concept of homemade 3-D printed guns.
I am looking into 3-D Plastic Guns being sold to the public. Already spoke to NRA, doesn't seem to make much sense!

— Donald J. Trump (@realDonaldTrump) July 31, 2018
It's an interesting about-face. The Trump Administration recently settled a case involving the weapons, which — in essence — will allow their proliferation. The New York Attorney General joined the attorneys general of several states to attack the Trump Administration's move:
To be clear, it was the Trump admin that decided to give criminals the tools to build untraceable, undetectable 3-D printed guns at the touch of a button.

That's why we sued. https://t.co/hmZWMv2ZXS https://t.co/7aqOSntoLV

— NY AG Underwood (@NewYorkStateAG) July 31, 2018
Plans for several homemade weapons are available online. Initially, the government attempted to stop their proliferation. The plans can be programmed into a 3-D printer. The printer, which can be located pretty much anywhere, can create a weapon out of plastic which actually works. Critics say the weapons cannot be traced or detected by regular metal detectors.
Of course, Trump's disapproval of the weapons appears tied to the disapproval of the NRA. Several were quick to pounce on the connection:
The NRA can oppose 3-D guns quite easily because they don't benefit its primary constituency–gun manufacturers. Keep your eye on the ball, follow the money.

— Bruce Bartlett (@BruceBartlett) July 31, 2018
A 2015 CNN analysis questioned how much money the gun industry actually pours into the NRA. It noted that "much of" the NRA's cash intake "comes from everyday Americans." Though "[s]ome political funding comes from big corporations . . . companies are barred from donating to the NRA's political action committee."
Still, the usual chorus joined in:
.@fred_guttenberg, whose daughter Jaime was killed at Stoneman Douglas HS, is deeply concerned about 3D-printed plastic guns. Will Republicans have the courage to take action now before these guns flood the market? pic.twitter.com/WTNHG8WaX9

— Elizabeth Warren (@SenWarren) July 31, 2018
[Image via Robert MacPherson/AFP/Getty Images.]
Have a tip we should know? [email protected]
Aaron Keller - Deputy Editor-in-Chief