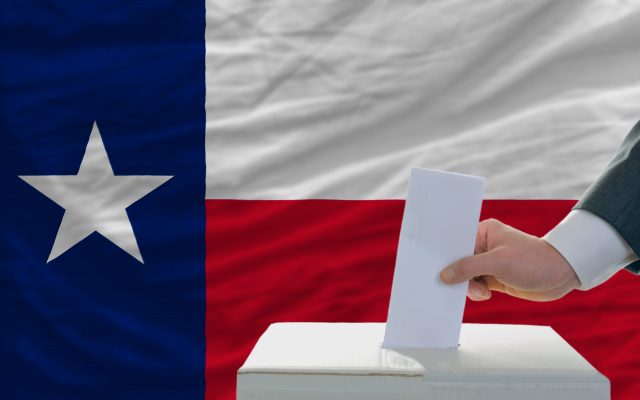 The State of Texas enacted a law in 2011 known as SB14 that required voters to present identification of a certain kind in order to participate in elections. The purported reason for the law was to prevent voter fraud, but opponents claim that fraud isn't a real problem, and that the law has a disproportionately negative impact on Black and Latino citizens. Difficulties in obtaining the IDs include traveling far distances to the appropriate office, expense, and people not having the required supporting documents necessary to get the IDs. The matter is currently being litigated in the case of Veasey v. Abbott. On Tuesday, the State of Texas filed a court document discussing evidence that voter fraud is a real. It ain't much.
The most significant evidence mentioned in the court filing is not a record of proven fraud, or a a study that showed widespread illegal voting. It was testimony from the Texas Attorney General's Office stating that between 2002 and 2011 they investigated a whopping total of "approximately 12 cases of voter impersonation." Twelve. Approximately.  In 2011, Texas had more than 25 million people, but the government's best evidence that fraud is a big problem is that over the span of roughly a decade, there were about a dozen investigations. Stop the presses, people.
Texas did provide additional evidence. The court filing references people who allegedly witnessed people voting more than once, although it doesn't say how many witnesses or how many voters. Also, a State Representative claimed that the father of one of his campaign workers voted against him, despite being dead. The State also mentioned that a Plaintiff's witnesses even acknowledged "that he had litigated 'scores' of election contests involving illegal voting in Texas." Of course, they don't say how those cases turned out or in what way they involved illegal voting.
But Texas claims that this paltry evidence is enough to support their law, because the Supreme Court once upheld a voter ID law in Indiana, "even without evidence that in-person voter fraud had ever occurred." Great, their evidence rises above the lofty standard of zero. Of course, what the State conveniently fails to point out is that in that case, Crawford v. Marion Cnty. Election Bd., the Supreme Court felt that any burden that the law did place on citizens was minimal, but Indiana is not Texas and a Court's assessment regarding the specifics of one case does not mean that a similar case with different facts would be the same. If there is sufficient evidence that SB14 had a negative impact on a large number of citizens with a disparate impact on minorities, a zero-evidence standard may not be applied.
But good for Texas, out of tens of millions of people over the course of several elections, they found may a handful of people who may have committed voter fraud. If I was arguing against them, I'd say that low number would work in my favor. Now we'll wait and see if the federal court feels the same way.
[Image via Shutterstock]
This is an opinion piece. The views expressed in this article are those of just the author.