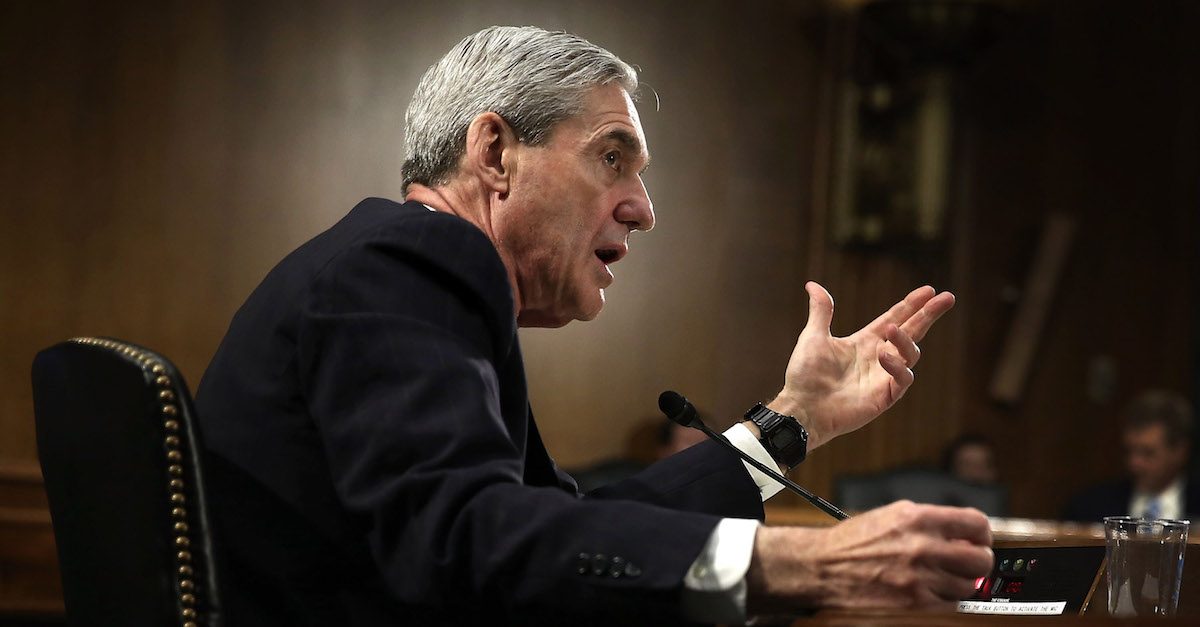 According to Robert Mueller's indictment of 12 Russian military intelligence officers, at least one reporter may have been playing right into the Russian hands as they foreign actors hacked and stole confidential emails from the DNC. On page 17 of the indictment which you can read below, an unnamed reporter was reportedly contacted by alleged Russian cyber-attackers through the anonymous persona Guccifer 2.0.
"On our about June 27, 2016, the Conspirators, posing as Guccifer 2.0, contacted a U.S. reporter with an offer to provide stolen emails from 'Hillary Clinton's staff.' The Conspirators then sent the reporter the password to access a nonpublic, password-protected portion of dcleaks.com containing emails stolen from Victim 1, by Lukashev, Yermakov, and their co-conspirators in or around March 2016."
Alexsey Viktorovich Lukashev and Ivan Sergeyevich Yermakov were identified as a Russian military officer and Senior Lieutenant in the Russian military respectively.
It is not clear from the indictment if an article was ever published, however.
This element has made some media members ask whether reporters were also, unbeknownst to them, used by the Russian military to perpetuate the attack these reporters were ostensibly fighting back against.
American reporters who took stories from Guccifer 2.0 or DC Leaks have to wonder if they weren't used as a tool of a foreign military intelligence operation against our country.

— Josh Rogin (@joshrogin) July 13, 2018
This. Worth chewing over. https://t.co/Yv7Byfl5l1

— Josh Kraushaar (@HotlineJosh) July 13, 2018
At this time, the Mueller indictment indicated that only one reporter was directly contacted by Russian intelligence about access to stolen documents. It remains to be seen if this tactic was more widespread.
Russian manipulation of the press wasn't the only thing going on, according to Mueller. An unnamed congressional candidate was also said to have asked for and received stolen information.
Mueller just broke the news that a candidate for congress asked for and received hacked info from the Russians. House Republicans must immediately investigate

— Josh Schwerin (@JoshSchwerin) July 13, 2018
The culprit that had been identified for months as alleged Russian hacker Guccifer 2.0, has been revealed to be a "fictitious persona" created after the Russian government was accused of hacking the DNC and DCCC.
"On the evening of June 15, 2016 between 4:19 p.m and 4:56 p.m., defendants used their Moscow-based server to search for a series of English words and phrases that later appeared in Guccifer 2.0's first blog post falsely claiming to be a lone Romanian hacker responsible for the hacks in the hopes of undermining the allegations of Russian involvement," the DOJ said.
Twelve Russian military intelligence officers at Moscow's Main Intelligence Directorate (GRU) have been indicted for their role in the hack.  They allegedly used spearfishing techniques while "acting in their official capacities" to obtain log-in information of their targets with the intent of interfering in the election.
The Department of Justice said the defendants used cryptocurrency Bitcoin as part of a "conspiracy to launder money in which the defendants laundered the equivalent of more than $95,000 by transferring the money that they used to purchase servers and to fund other costs related to their hacking activities." That was count 10 of 11 handed down by the special counsel.
Other counts included "criminal conspiracy to commit an offense against the United States through cyber operations by the GRU" to interfere in the election, aggravated identify theft and conspiracy to commit an offense against the U.S. by hacking into "computers of state boards of elections, secretaries of state, and US companies that supplied software and other technology related to the administration of elections."
"There is no allegation in this indictment that any American citizen committed a crime," Deputy Attorney General Rod Rosenstein said. "There is no allegation that the conspiracy altered the vote count or changed any election result."
Robert Mueller indicts 12 Russian intelligence officers by Law&Crime on Scribd
[Image via Alex Wong/Getty Images]
Have a tip we should know? [email protected]