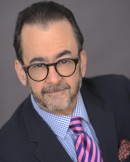 February 2 is a critical day, my fellow trial warriors. This is the day that Bill Cosby's lawyers will argue that charges should be dismissed against him because the former prosecutor who handled the case initially promised . . . well, verbally promised, but promised nonetheless . . . not to prosecute him or, if so, by means other than that critical civil deposition. Here's my video tutorial on the issue.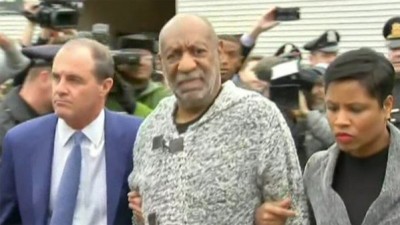 Here are the facts. Former Montgomery County (Pennsylvania) District Attorney Bruce Castor told his successor Risa Vetri Ferman in a 2015 email, three months before Cosby was charged, the following.
"I can see no possibility that Cosby's deposition could be used in a state criminal case, because I would have to testify as to what happened, and the deposition would be subject to suppression. I cannot believe any state court judge would allow that deposition into evidence…. Knowing this, unless you can make out a case without that deposition and without anything the deposition led you to, I think Cosby would have an action against the County and maybe even against you personally."
But it happened. In December, Cosby was charged with aggravated indecent assault, stemming from a 2004 allegation that he raped and drugged a young woman at his Pennsylvania home.
The non-prosecutorial agreement ostensibly was made a decade prior to his arrest, an arrest which was made at the eleventh hour before a 12-year statute of limitations expired. Are you still with me? Well, as they say on QVC: But wait, there's more. Bruce Castor is really gunning for current DA Kevin Steele, who beat him in the last election. Steele was the top ADA when the Cos was charged and the both of them have been heaving and hurling charges against each other with a ferocity and frequency the likes of which would impress Vince McMahon.
But here's what you need to take note of.
The tenor and frame of the impassioned email from Castor to Ferman. Remember, Castor was beaten by current DA Steele, who made as a campaign issue Castor's reluctance or refusal to prosecute Cosby.
The reference to the option of excusing the deposition and its derivative evidence and proceeding accordingly. This is analogous to use immunity being granted in a grand jury case. If the purported immunity were transactional, no prosecution could be had against Cosby. Period.
The possibility of similar fact evidence being introduced to get around the absence of the deposition. How? Through alleging it's required to establish m.o., motive, opportunity, intent, preparation, plan, knowledge, identity, or absence of mistake or accident – the usual. Think for a moment what it would look like. Fifty potential witnesses, all alleged Cosby victims, testifying as to Cosby's allegedly preferred method of over-the-counter and prescription seduction. Throw into the mix the fact that the Pennsylvania evidence code is most liberal to this relevant, albeit potentially prejudicial testimony.
Stand by, as they say.
Lionel (Michael Wm. Lebron) is an Emmy Award winning legal analyst and news decoder, a former prosecutor and licensed trial lawyer with The Lebron Firm.
Have a tip we should know? [email protected]