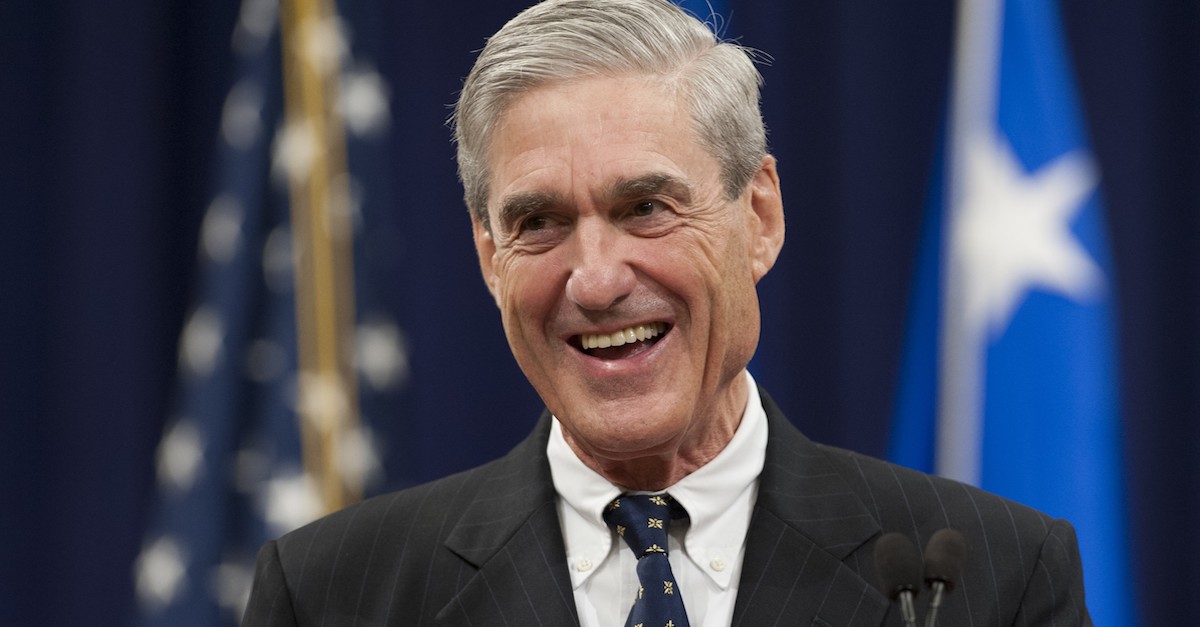 Has special counsel Robert Mueller successfully lulled President Donald Trump into a false sense of security?
Constitutional law expert and George Washington University School of Law Prof. Jonathan Turley argued in a Saturday column in The Hill that President Trump's boastful comments about his written answers to Mueller's questions  ("I answered them very easily") could be, if you're a White House lawyer, "the most chilling five words uttered thus far in the long Russia investigation." Turley later argued that "the second most scary six words uttered in this controversy followed the first" — that Trump "didn't take very long to do them."
Turley said that such comments fly in the face of everything we already know about the Russia investigation.
"If there is one universally accepted fact in this political morass, it is that nothing is easy about this investigation, let alone 'very' easy," he said, pointing out that many of the people who have been indicted and convicted of crimes as a result of Mueller's investigations have pleaded guilty to making false statements:
If Trump believes these questions are really just about whether he personally colluded with the Russians, he has not been paying attention to the developments in the investigation. The list of Mueller indictments shows that collusion is largely immaterial to most of his prosecutions. Former Trump campaign chairman Paul Manafort was prosecuted entirely for matters predating the election and separate from collusion allegations. Virtually all of the remaining American defendants were charged with unrelated crimes or with making false statements to investigators.

The point is that it was not easy for them to answer the questions, but it was relatively easy for Mueller to indict them. Lawyers for Trump evidently delayed submission of his answers due to concerns over possible "perjury trap" questions. If Trump answers with any specificity, his responses will be overlaid with the testimony of a host of cooperating witnesses, from former national security adviser Michael Flynn to former Trump "fixer" Michael Cohen. If statements by Trump do not match up, Congress will then be left with a stark choice over who is lying on the issue.
Furthermore, Turley suggested, if it's true that the questions Mueller did ask only had to do with "collusion allegations and other matters before [Trump's] inauguration," we need to pay attention to the questions that weren't asked and wonder why.
"Reports indicate that Trump was given a couple dozen questions that focused on Russian collusion allegations and other matters before his inauguration. That alone defies any 'easy peasy lemon squeezy' responses," he wrote. "It ignores what the questions notably did not include, which is a single query about obstruction of justice."
Turley said that the lack of obstruction questions could mean that Mueller isn't seriously pursuing that avenue. However, it could also mean something "horrific."
"[I]t could mean that, given White House opposition to obstruction questions, Mueller will leave that matter to the Congress after he issues his special counsel report," Turley said.
In other words, given that Democrats will take control of the House of Representatives in the new year and the subpoena power that comes with that, and given that Mueller's investigation is all but certain to drag into 2019, Mueller may let the Democrat-controlled House take care of this dirty work after he issues a Russia report.
Turley told Law&Crime that "It would certainly be strategic for Mueller to put off any 'game changers' for his last moves."
"That would include a subpoena fight or high-voltage indictment like Donald Trump Jr.," he said. "He may also refer criminal matters related to the president, like federal election violations."
[Image via Saul Loeb/AFP/Getty Images]
Have a tip we should know? [email protected]