Brilliant detective work has fascinated, educated and entertained people for ages. How complex mysteries are solved has been the staple of countless movies, books, television shows and podcasts. Yet, the people who perform this amazing detective work on a daily basis are rarely recognized outside their locality.
Law&Crime intends to change that with America's Greatest Detective, a title to be awarded annually which will recognize the most brilliant investigative work done by teams or individuals working in or adjacent to law enforcement.
Law&Crime's team has carefully selected three nominees from across a wide range of investigative professions. We're now opening it up to our audience members to vote on who they think best deserves the title of America's Greatest Detective.
Please enjoy our finalist's investigation stories below, and VOTE HERE.
Genetic Genealogist Allison Peacock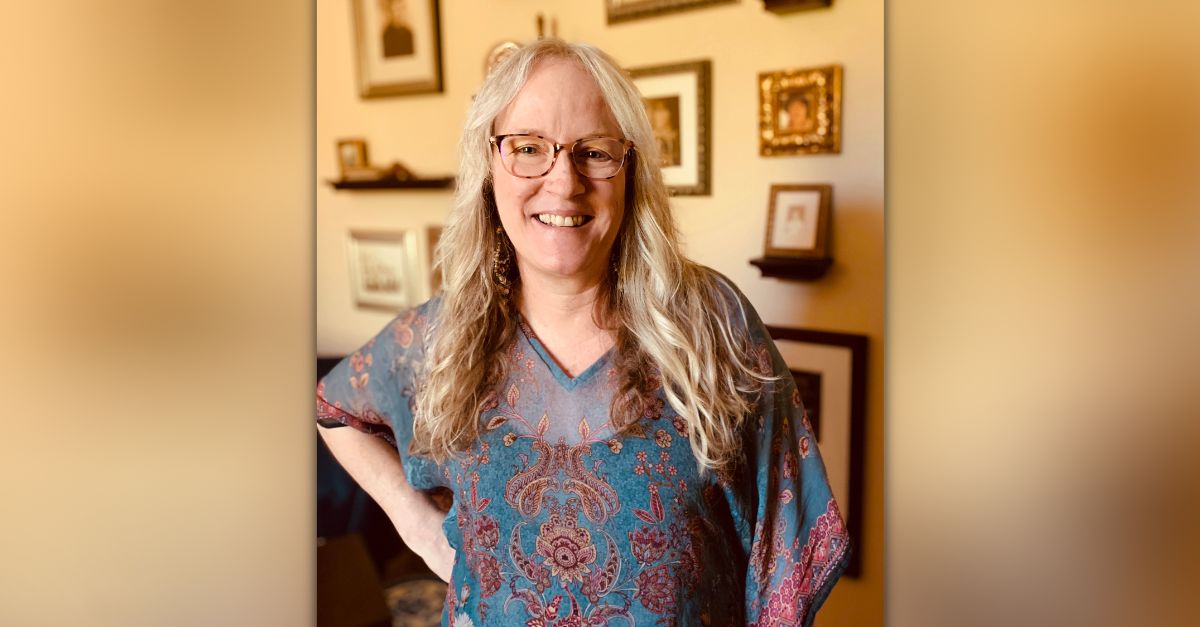 When the murder investigation of the "Harris County Does" was first brought to genetic genealogist Allison Peacock's attention, there was no indication that it would ultimately lead to a family reuniting with their missing niece and granddaughter, Holly Marie, who they had not seen for 41 years.
Forensic genetic genealogy, such as that performed by Peacock and her team at FHD Forensics, is the science of combining genealogy research with DNA processing in order to identify an unknown subject. It's often utilized by law enforcement either to identify a perpetrator or to determine the identity of a John or Jane Doe victim of a violent crime.
In January of 1981, several decades before genetic genealogy was available, the remains of an unidentified man and woman were discovered in Harris County near Houston, TX. Their deaths were senseless and violent, with the state of their bodies illustrating he likely died defending her. Local investigators soon called them "Romeo and Juliet."
In 2011, the Harris County Medical Examiner's office exhumed their bodies for DNA testing, revealing the initial discovery that they were not related to anyone in the national DNA database, CODIS. It wouldn't be for another decade, though, that improvements in DNA extraction and sequencing, the development of genetic genealogy, and the popularity of various true crime and doe websites would lead Peacock to launch a revitalized investigation into the identities of the couple.
According to Peacock, the steps of processing DNA properly can take months, and potentially multiple tries before you get into the "exciting part" of "uploading to the databases and digging into the matches." For the genealogist pursuing the Harris County Jane Doe's identity, the break in the family tree came in October 2021 just days after finally getting the raw DNA data. She and a coworker were finally able to positively identify the couple as Tina and Dean Clouse, who were ages 17 and 21 at the time of their death.
For Dean and Tina's families, who only knew that they had stopped hearing from the couple around October 1980, the identification of the remains was a huge sense of closure. Yet it immediately opened up yet another mystery, when a relative asked the whereabouts of their baby. Peacock's eight month obsession to find her began immediately.
Unsuccessfully pressing Florida officials for the baby's birth certificate eventually led to a multi-state, multi-agency collaboration. They discovered that Holly Marie had been adopted after being left at a church in Arizona in November 1980 by two women claiming to be involved in a nomadic religious group. In June 2022, Holly was informed of her biological family's identities and was reunited with them via video conference that very night.
Peacock is the Founder of FHD Forensics, a team of highly experienced investigators who employ state-of-the art DNA technology and genealogy research to help solve cold cases, with the goal of making a dent in the cold case backlog and providing restorative justice for victim's families. Peacock has been instrumental in solving dozens of other unidentified subject cases, including the identity of an international black market adoption survivor, the paternity of a man born in South Carolina in 1856, and a dual perpetrator homicide case in the Midwest. She also serves as the Advisory Board Chair for Genealogy for Justice, a non-profit committed to raising the much needed funds for more cold case investigations. The organization itself was created to manage a memorial fund for this work in Dean and Tina's names when their families joined forces with her to help bring closure to other families.
The reunification of families has always been at the forefront of Peacock's interest in the world of genetic genealogy. She got her start by solving mysteries within her own family when her 20 year relentless hunt located the relatives of her children's father, who was adopted in Mexico. Many investigations later and Peacock still maintains the same resolve:
"I approach things with heart and with compassion, and so that means once you pick up a case, you don't put it down," states Peacock. "I think you have to have curiosity. You have to like solving puzzles. Being able to think on your feet and adapt and be creative is part of it. And not taking no for an answer until you get it solved."
Detective Troy Looney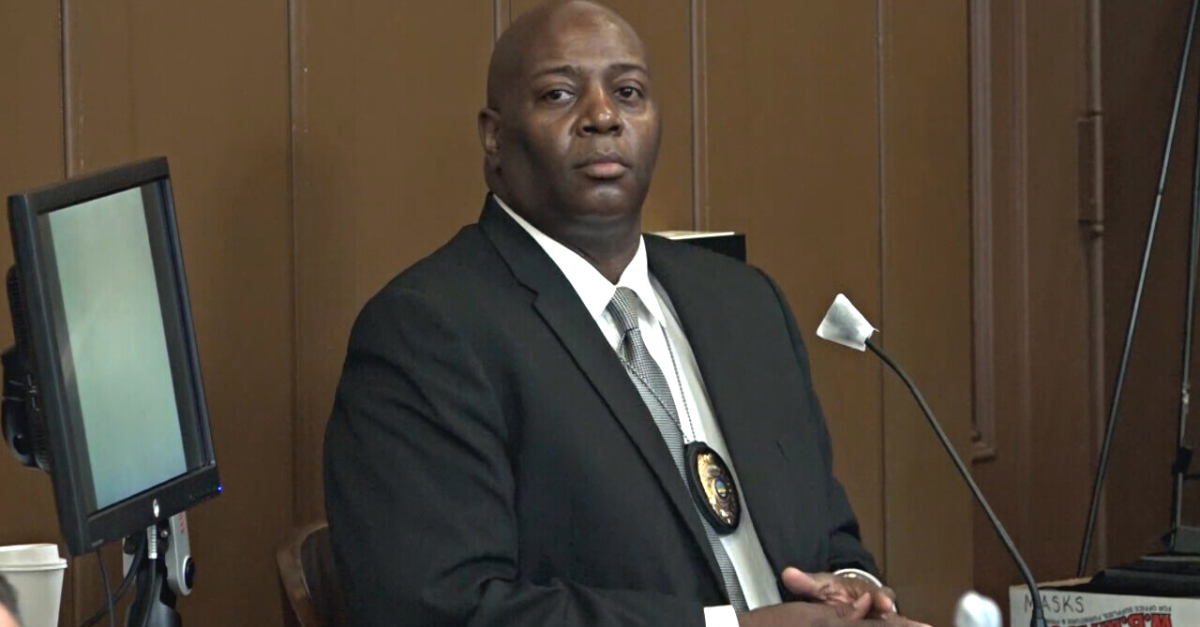 Just as Detective Troy Looney of Akron, OH fills a number of roles within his community – lead investigator, educator, doctor and author to name a few – he also approaches his detective work from equally varied perspectives.
Over the span of his three decade career with the Akron Police Department, and now as a Master Criminal Investigator certified with the Ohio Attorney General's office, Detective Looney has led a number of major homicide and narcotics investigations. His investigation into serial arsonist Stanley Ford, however, stands out for its multifaceted forensic approach.
When an unsolved 2016 arson that killed two individuals on Akron's Fultz St. was identically replicated the following year a few houses down – this time killing an entire family of seven – a host of statewide and federal agencies were brought together under Looney's lead.
Detective Looney's investigative success, while ultimately resolved through a complex array of digital and lab forensics, initially hinged on a series of savvy and intuitive interviews. Diving fully into the social workings of the Fultz St neighborhood, Looney unearthed a deep-seated aggression held by Ford towards many of his neighbors, as well as an impression that Ford was trying to cover his whereabouts on the night of the most recent fire.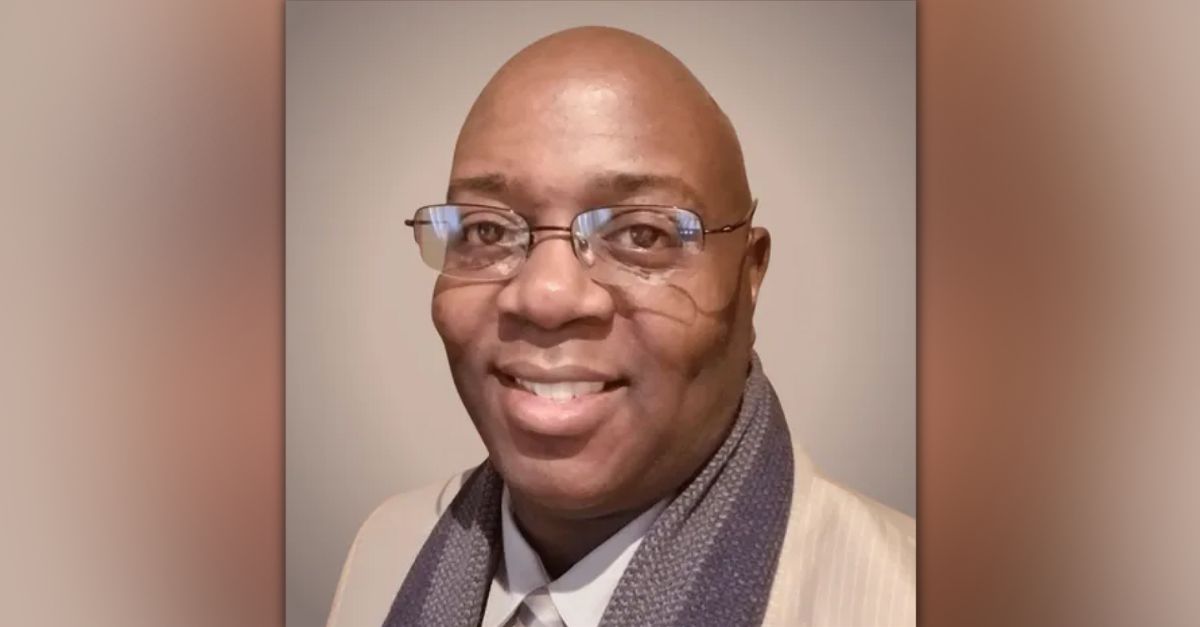 With Ford a new and unexpected person of interest, Looney's team pulled surveillance footage from neighboring houses that depicted a man with a similar gait entering and exiting Ford's residence on the night of each fire, partially illuminated by the blaze. After corroborating the camera evidence against alarm codes triggered at Ford's properties and traces of fire accelerants found on items of discarded clothes, Looney's investigation led to a conviction in 2021. Ford was sentenced to 9 life sentences for each of his victims, plus an additional 20 years.
An attitude of collaboration across departments and branches of forensics is not just something Looney upholds in his detective work. It is also the cornerstone of his curriculum as a Senior Lecturer of at the University of Akron, where he teaches a multitude of courses created for the field of Digital Forensics, and in his work with the Ohio Attorney General's Peace Officers Training Academy. Speaking from his own experience leading complex investigations such as the Stanley Ford arson case, Looney is careful to impart on his students a similar impulse towards collaboration and multi-pronged, forensic work.
"Be adaptive, be open to constant learning and understanding, operate with great humility because we don't know what we don't know," states Looney when asked what he wants his students to take from his classes. "And one thing about law enforcement and our students, it's not just about the book knowledge, it's about applied science and how you can actually think. I tell them you have to be able to think and to become a sponge and a lifelong learner because things change, right? So I tell them, build partnerships, networking, and we need each other more than we realize."
Special Bureau Chief Cynthia Garza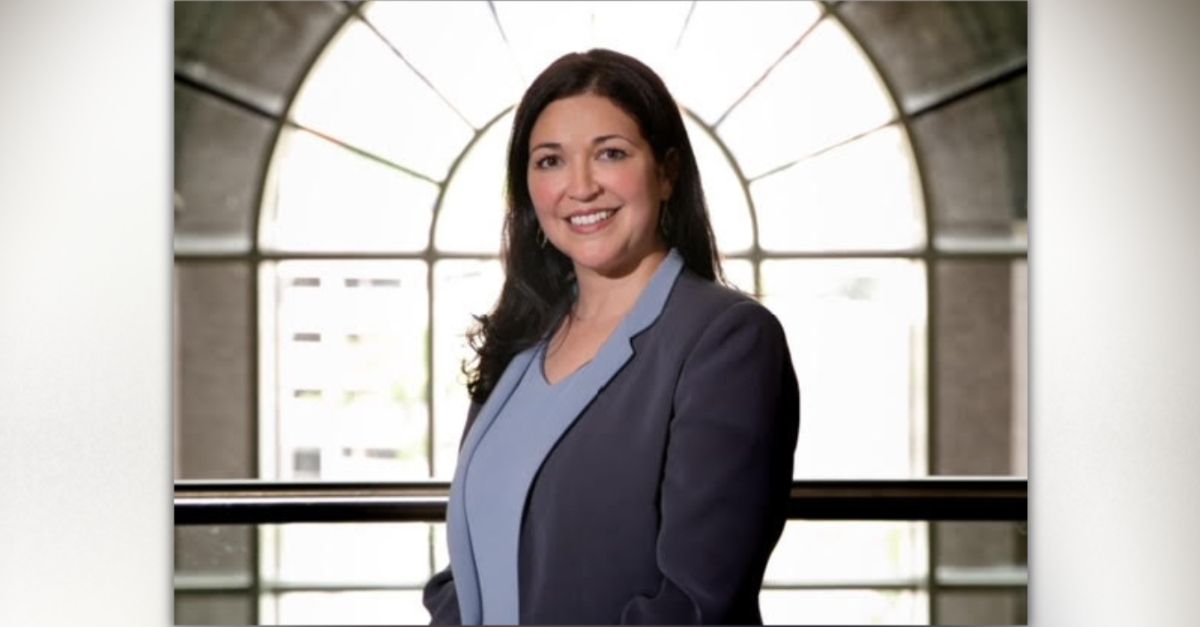 While many jurisdictions across the United States have started implementing Conviction Integrity Units in recent years, not many are as successful as the one led by Chief Cynthia Garza through the Dallas County Criminal District Attorney's Office, which has successfully secured an impressive 32 exonerations since it was founded in 2007 – the equivalent of approximately 522 years of prison time wrongfully spent.
Though they vary from county to county, the basic model of a Conviction Integrity Unit (CIU) is to provide an operational branch within the prosecution's office for re-examining cases that have been the subject of a wrongful conviction allegation. Dallas' CIU, within which Garza has worked since 2010 and led as Chief Prosecutor since 2017, is unique in that it focuses on cases involving allegations of innocence, wrongful conviction claims intertwined with innocence issues, as well as cases resulting from systematic errors.
Currently the longest-tenured prosecutor in any CIU in the country, Garza has led many high-profile exonerations, including the innocence cases of Dennis Allen and Stanley Mozee in 2019. In her time with the CIU, she has worked on half of the unit's total exonerations, equaling 340 years' worth of wrongful imprisonment. Most recently, her team litigated the exoneration of Tyrone Day, a man who spent 33 years of his life wrongfully convicted of sexual assault.
Day was charged in 1989 at only 19 years old. He accepted a plea deal and served nearly 26 years before being released on parole as a registered sex offender. After over a decade pending in the investigative phase, Garza's team successfully established that Day's conviction was based on mistaken eyewitness identification and misleading report. Day, who had pled guilty due to the pressure of a potentially longer sentence if he went to trial, was finally exonerated in May 2023.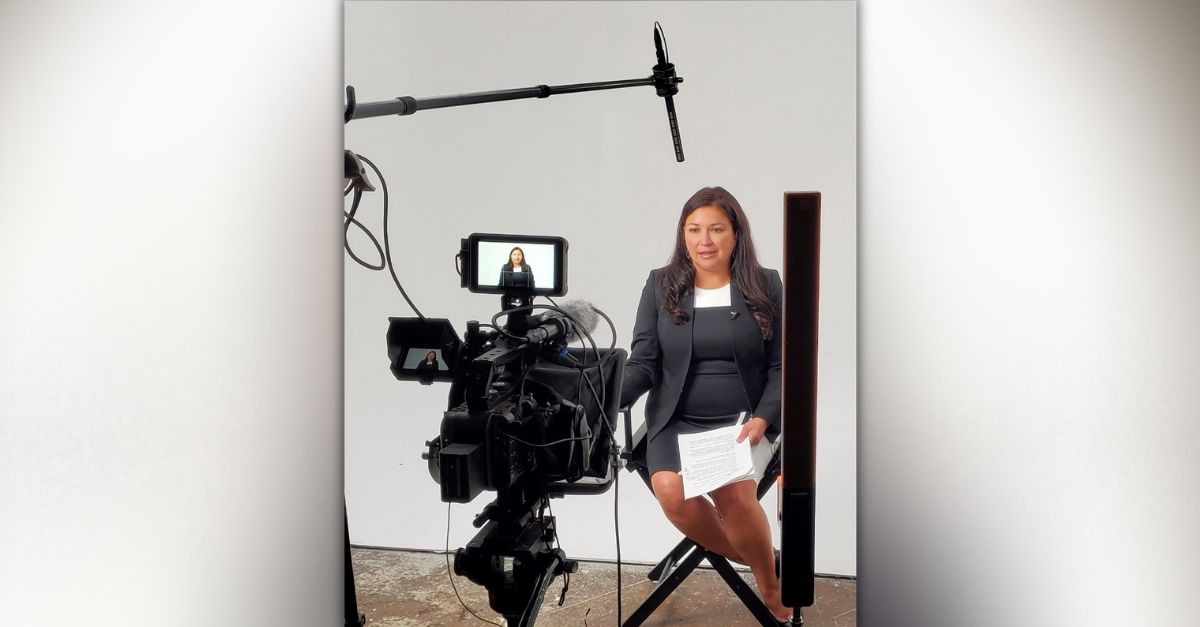 New DNA testing was utilized in the course of the investigation, but the turning point for Garza's team came when they were finally able to speak with the original complaining witness, who revealed she had not actually seen the man's face. As with many of Garza's cases which are brought to the CIU due to red flags in the original conviction process, effort was also spent retroactively investigating the conditions under which Day accepted his guilty plea deal.
When asked what makes a CIU successful, Garza stresses a model of collaboration across all sides of a case's investigation. Given the vast difference between a case of potential innocence and a traditional case that passes through the DA's office, a collaborative framework between the defense and the prosecution is vital for achieving the end goal of justice for those wrongfully accused and convicted.
"There needs to be an understanding that wrongful convictions do exist and that they are real. That sentiment should come from the top leadership of the office," states Garza.
Though evolutions in forensic science and technology, as well as an ongoing movement for criminal justice reform, have certainly cut down on the number of wrongful convictions in recent years, Garza is adamant that both the public and law enforcement need to maintain a sense of vigilance in order to effectively prevent against wrongful convictions.
It's that same sense of commitment to uncovering the truth behind a case that keeps Garza going – both for the wrongfully convicted as well as for the victims, who have also been robbed of actual justice in many of the cases the Dallas CIU re-examines.
"Every time I hear something, I want to know more about it. Curiosity and the desire to know the truth are the driving forces behind all of these investigations. You don't stop at Point A, you've got to move forward and plow through it because it's only by asking questions that you get to the answers that you really need."
Have a tip we should know? [email protected]