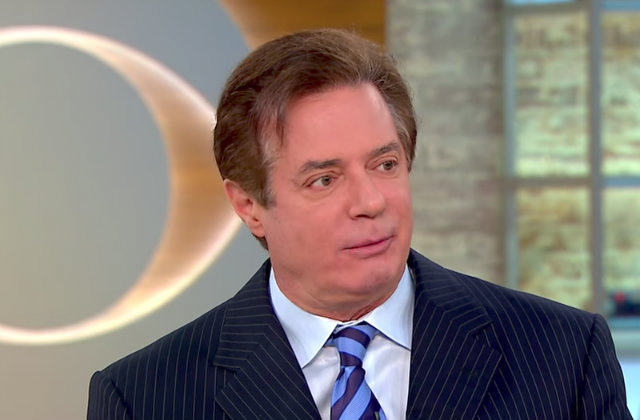 The judge overseeing Paul Manafort's criminal prosecution today dismissed the notion that house arrest is detrimental to the defendant's health–and then suggested that he get some exercise.
After rejecting a motion by special counsel Robert Mueller to begin Manafort's trial in May, U.S. District Court Judge Amy Berman Jackson heard and referenced motions, arguments and documents entered by the defense.
One such document was a doctor's note written on behalf of Manafort by his personal physician.
Jackson apparently referenced the document dismissively, telling Manafort's attorney Kevin Downing that a doctor's note wasn't going to cut it and that a formal motion had to be submitted if Manafort wanted to change the the terms of his house arrest.
The doctor's note has not been released publicly and its contents were not shared with court reporters.
BuzzFeed News' Zoe Tillman, noted, "Judge was also critical of Manafort, while on house arrest, seeking to modify conditions based on a doctor's note. We didn't learn what it said, but judge hinted it had to do with exercise – she said Manafort wasn't confined to his couch and had ways of exercising."
According to Josh Gerstein's write-up of the incident in Politico, Jackson ridiculed the allegation that house arrest was in someway endangering Manafort's health. Jackson said:
While he's subject to home confinement, he's not confined to his couch, and I believe he has plenty of opportunity to exercise.
Paul Manafort was indicted alongside political consultant Rick Gates in late October over various charges of conspiracy, conspiracy to commit money laundering and other federal crimes.
[image via screengrab/CBS]
Follow Colin Kalmbacher on Twitter: @colinkalmbacher
Have a tip we should know? [email protected]