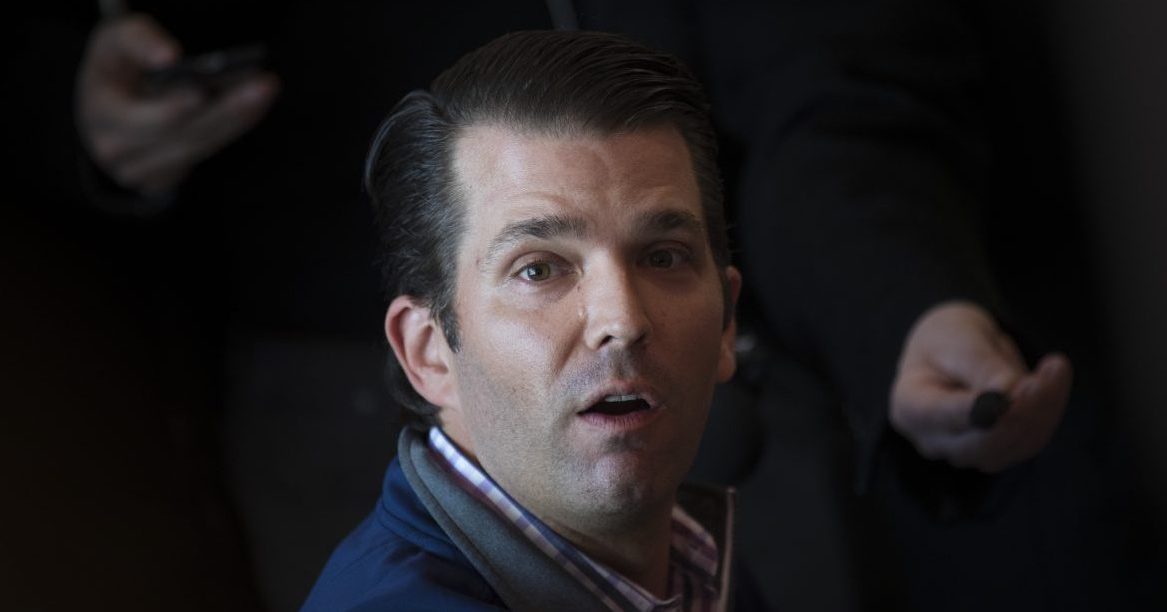 So, remember all of that reporting months back about how Donald Trump Jr. may or may not have lied under oath about the infamous 2016 Trump Tower meeting? And remember Michael Avenatti's bold prediction that Trump Jr. would be indicted by the end of calendar year 2018?
If the latest rumors that a Robert Mueller indictment of Trump Jr. is imminent, Avenatti would be vindicated (twice over) on this subject.
Vanity Fair cited unnamed sources on Monday saying, "Trump advisers are girding themselves for Mueller to deliver the results of his investigation to the Justice Department as early as Wednesday, " adding that a "former West Wing Official who testified before the Senate Intelligence Committee" is "very worried about Don. Jr."
Trump Jr.'s lawyer Alan Futerfas notably declined to comment.
Since then, Politico has advanced the story, claiming that Trump Jr. has told friends in recent weeks that he could be indicted, and soon:
Mueller might submit a final report on his investigation to the Justice Department at any point in the coming months, and he could also bring dramatic new indictments that would thrust the Russia probe back into national headlines. Trump's son, Donald Trump Jr., who served as a key campaign surrogate for Republican candidates, has told friends in recent weeks that he believes he could be indicted, according to one of those people.
Trump Jr. has been asked before if he's worried about legal trouble related to his answers about the aforementioned Trump Tower meeting with a Russian lawyer for "dirt" on Hillary Clinton.
He said at the time that he wasn't worried about it because "I know what I did."
Trump Jr., just like former Trump campaign adviser Roger Stone, has hinted that Mueller might try to set him up.
"That doesn't mean they [Mueller Probe] won't try to do something," Trump Jr. said. "[I'll] deal with it as it comes."
It remains to be seen if this will play out as the rumor mill suggests. In the meanwhile, Michael Avenatti told Law&Crime, "I don't just pop off and make bold predictions without knowing what I am talking about. The last 8 months has proven that time and time again."
[Image via Drew Angerer / Getty Images]
Have a tip we should know? [email protected]