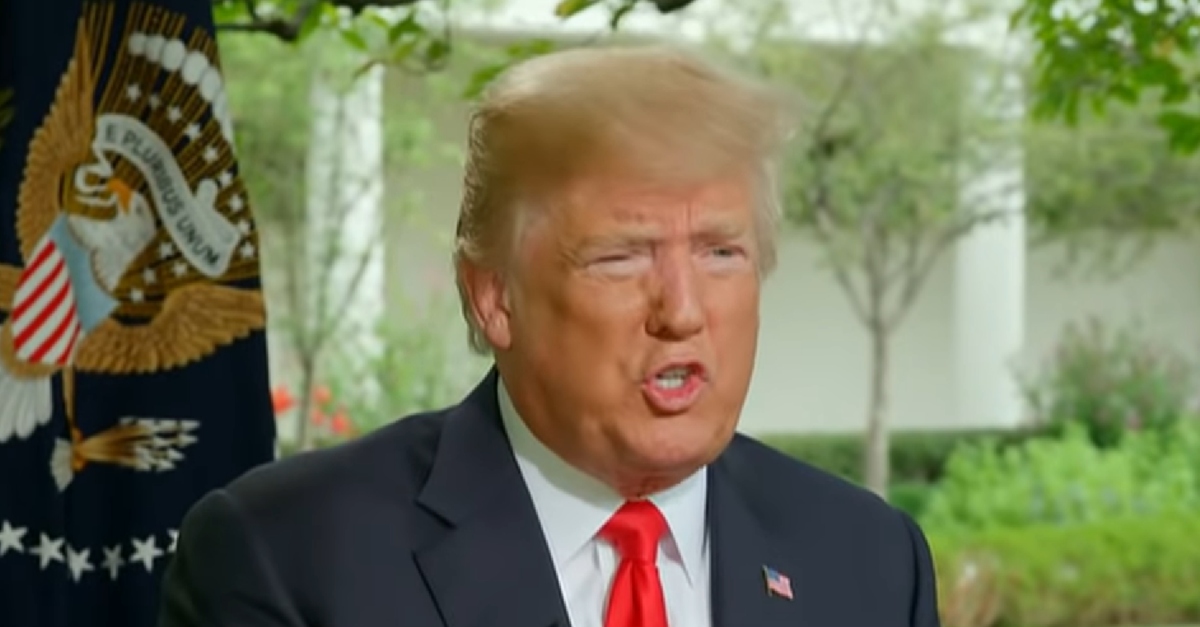 A new Washington Post report reveals details behind President Donald Trump's past financial statements, and how he may have falsified or otherwise inflated certain details to make him appear wealthier than he is. Now, the husband of one of his most trusted advisers is pointing out that this isn't just a potential embarrassment for the president; it could be criminal.
"People go to prison for things like this," said attorney George Conway in a Thursday tweet. Conway's wife, Kellyanne Conway, is currently counselor to the president and ran the final leg of his 2016 presidential campaign.
people go to prison for things like this https://t.co/2YZUvDetSd

— George Conway (@gtconway3d) March 28, 2019
The "things like this" Mr. Conway was referring to include how Trump reportedly would say his properties had more units than they did (and how much they would each sell for), and similarly inflated the acreage of his vineyard and the number of stories of a tower.
These "Statements of Financial Condition" are among the things that investigators in New York and Washington, D.C. are looking into, in case Trump's reported practice of exaggerating his wealth rose to the level of fraud. The House Oversight Committee has already sought 10 years' worth of statements from accounting firm Mazars USA, and the New York Department of Financial Services has reportedly subpoenaed documents from Aon—an insurance company used by Trump—to see if Trump sent statements like this to them in order to get lower premiums.
These statements became the focus of attention after Trump's former lawyer and fixer Michael Cohen discussed them during testimony before Congress. Cohen said that Trump often inflated his net worth in statements. He turned over statements from 2011, 2012, and 2013. The Post also acquired statements from 2002, 2004, 2011, 2012, and 2013 through court records.
At least one statement includes a lengthy disclaimer from Mazars that lists all the ways in which the statement does not comport with "[a]ccounting principles generally accepted in the United States. Those strays from the norm include lumping cash and securities assets together instead of separately, as well as leaving out real property assets, debts, and guarantees for certain properties in Chicago and Las Vegas.
The disclaimer goes on to say that because it is unclear how these and other unorthodox reporting methods reflect on the statement, "users of this financial statement should recognize that they might reach different conclusions about the financial condition of Donald J. Trump if they had access to a revised statement of financial condition" that did not have these omissions or unusual practices that were outside the generally accepted accounting principles.
The White House nor the Trump Organization declined to comment when contacted by the Post.
[Image via Fox News screengrab]
Have a tip we should know? [email protected]