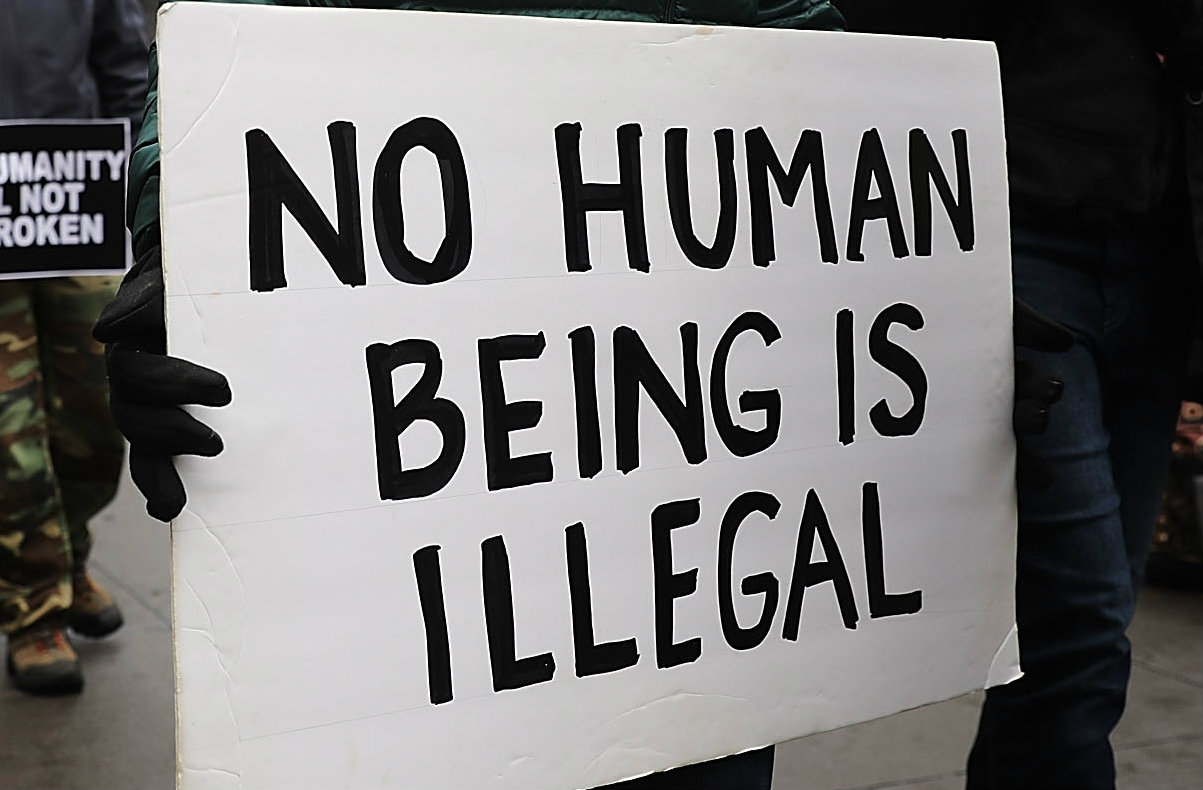 On Monday, a D.C. federal court ruled that the Department of Homeland Security must grant parole hearings to asylum seekers who passed credible fear interviews. U.S. District Judge James E. Boasberg said the government had been breaking its own rules by simply detaining people.
"Finding that the circumstances here merit that extraordinary form of relief, the Court will grant Plaintiffs' Motion," he wrote. "In so doing, this Opinion does no more than hold the Government accountable to its own policy, which recently has been honored more in the breach than the observance."
"As a matter of policy, we do not comment on pending litigation," DHS Press Secretary Tyler Q. Houlton told Law&Crime in an email about Monday's ruling.
The lawsuit, brought by the American Civil Liberties Union, the Center for Gender and Refugee Studies, Human Rights First, and Covington & Burling LLP on behalf of several asylum seekers, is ongoing.
"This ruling means the Trump administration cannot use indefinite detention as a weapon to punish and deter asylum seekers," said Michael Tan, senior staff attorney with the ACLU's Immigrants' Rights Project.
Key to Boasberg's ruling is the 2009 directive from Immigration and Customs Enforcement: "Parole of Arriving Aliens Found to Have a Credible Fear of Persecution or Torture." Basically, it said that the each asylum-seeker's eligibility should be reviewed on a case by case basis, and if that person can prove their identity, as well as show that they are neither a flight risk nor danger to the public, then ICE should "absent additional factors" parole that person because detention is no longer in the public interest. On top of that, the asylum-seekers had to be given a parole-hearing within seven days of a credible-fear finding.
Plaintiffs said they had been shut down in spite of this policy, however. Ansly Damus, a former ethics teacher who entered the United States in October 2016, said he was fleeing political persecution in Haiti, and an asylum officer found that he had a credible fear. The government appealed both times he was granted asylum, however, and the Detroit ICE Field Office denied his requests for parole in January 2017 and February 2018 in spite of the credible fear finding, said the ruling.
"He has therefore remained detained – at this point – for over a year and a half," Boasberg wrote.
Plaintiffs had similar experiences: They were found to have a credible fear, but were denied parole.
"According to Plaintiffs, this shared experience of being found to have a credible fear of persecution but then being denied parole is indicative of the issue at the crux of this case namely, the allegation that certain ICE Field Offices are no longer providing individualized parole determinations pursuant to the 2009 Directive," Boasberg wrote. "In support of this claim, Plaintiffs point to the steep descent of parole-grant rates in the initial months of the current administration."
[Image via Spencer Platt/Getty Images]
Have a tip we should know? [email protected]