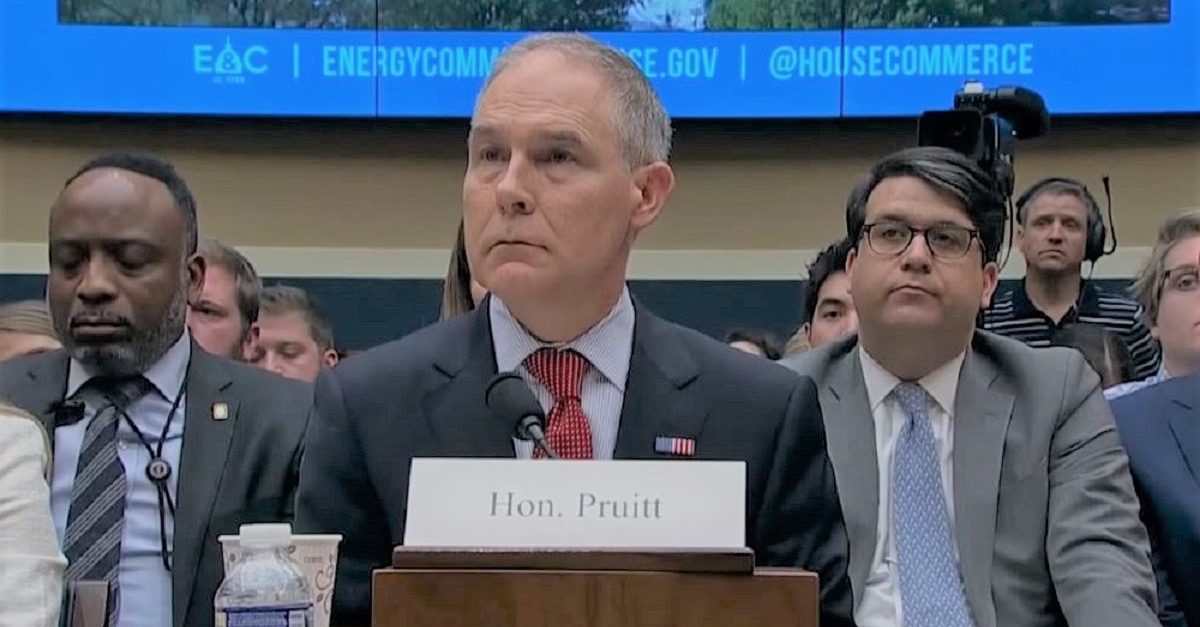 A whistleblower from within the Environmental Protection Agency claims that the agency's head, Scott Pruitt, would alter his official calendar and keep private records of his actual meetings to hide them from the public, according to a CNN report.
"We would have meetings what we were going to take off on the official schedule. We had at one point three different schedules. One of them was one that no one else saw except three or four of us," Kevin Chmielewski told CNN. "It was a secret … and they would decide what to nix from the public calendar."
Chmielewski said Pruitt wanted to eliminate records of meetings that might "look bad," and that aides would get together at Pruitt's direction to go through his schedule and determine what should be left off or what they should change or "scrub" from the public calendar.
A comparison of internal EPA records and Pruitt's public calendar showed a discrepancy including more than two dozen meetings, phone calls, or events being kept off the public calendar.
Some of the hidden meetings reportedly ranged from coal industry CEO Joseph Craft and other industry executives, to Kellyanne Conway, to Cardinal George Pell, a Vatican official and climate change skeptic who weeks later was hit with sex crimes charges.
Chmielewski told CNN that he was booted from the EPA after he asked too many questions about Pruitt's spending habits and management.
Besides appearing suspicious, altering the records of a federal agency could be a crime.
"If somebody changed, deleted, scrubbed a federal record with the intent of deceiving the public or intent of deceiving anybody, it could very well be a violation of federal law," said Larry Noble, Senior Director of the Campaign Legal Center and former general counsel at the Federal Election Commission.
Law&Crime reached out to the EPA for comment. At the time of this publication, they had not responded, nor had they provided comment to CNN.
[Image via Time screengrab]
Have a tip we should know? [email protected]