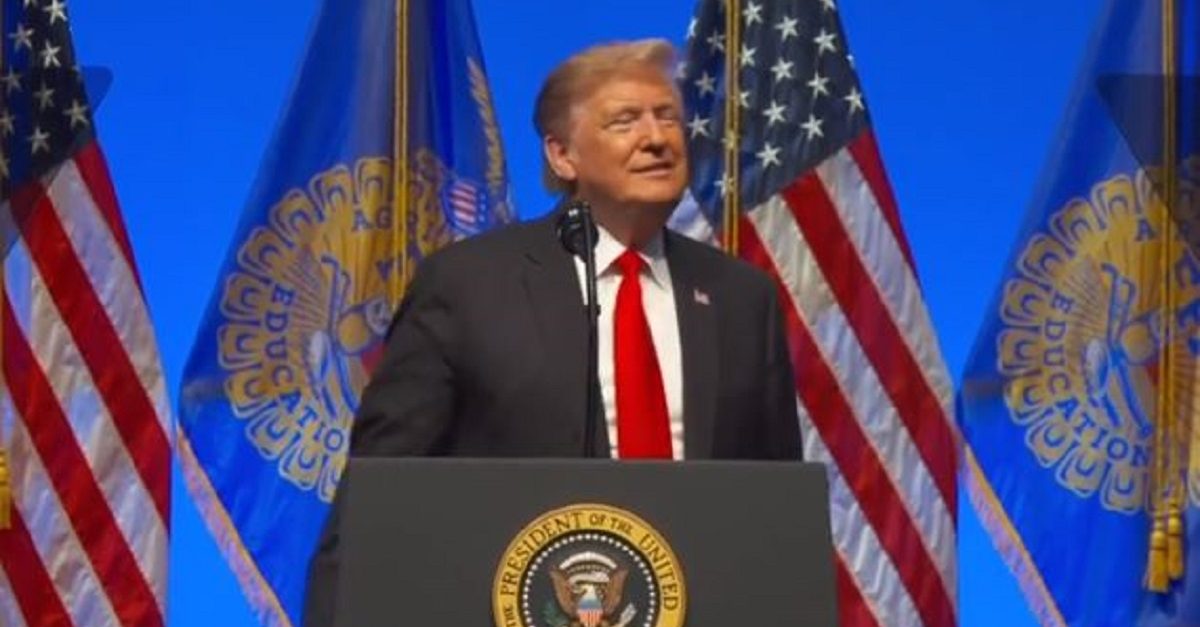 One thing that often came up during this year's election season was that if Democrats took control of the House of Representatives, they could theoretically impeach the president. After the election, when they secured a majority, Democratic leadership made it clear that impeachment was not on the agenda—barring a bombshell report from Robert Mueller—but that they could use other powers to investigate the president. One specific power that they're looking to exercise is the power to force the release of President Donald Trump's tax returns for Congress to review them.
Unfortunately, they may have already blown their chance before they even tried.
Yes, technically Congress has the power to call for Trump's tax returns, but according to University of Iowa Law Professor Andy Grewal, it has to be for a legitimate legislative purpose. That means you can't just do things out of spite or because you want to embarrass the president. As the Supreme Court said in Watkins v. United States, "there is no congressional power to expose for the sake of exposure."
In a February 2017 post for Yale's Notice & Comment blog, Grewal noted that while Section 6103(f) of the U.S. tax code makes it clear that committees can get someone's tax return information, "any congressional action, including requests for information, must come within the scope of legislative powers granted by Article I of the Constitution." That means, Grewal said, that "a request for President Trump's tax returns, if made for purely political purposes, may exceed legislative powers."
Grewal noted that there could be legitimate inquiries that Congress could make into Trump's finances related to foreign emoluments, which is a constitutional issue. They could also potentially examine ethical issues having to do with his businesses if they want to pass changes to ethics laws. Those issues might not involve his tax returns, though.
Certain Congressional committees do have a fairly broad ability to request tax return information, while others have to "specify the purpose for which the return or return information is to be furnished," according to Section 6103(f)(3). According to Grewal, however, even the committees with broader powers can't have a specifically political purpose for making a request like this.
Under normal circumstances, it might be tough to prove that there is some nefarious motive behind such a request, but Democrats have already made their intentions pretty well known.
"The many intemperate public comments that Democratic legislators have made about Trump's tax returns could taint any request they make for them," Grewal said.
This means that just as Trump ignored demands from the American people to release his tax returns during his campaign, he could ignore demands from Congress to turn them over and the law may be on his side.
[Image via The Hill screengrab]
Have a tip we should know? [email protected]