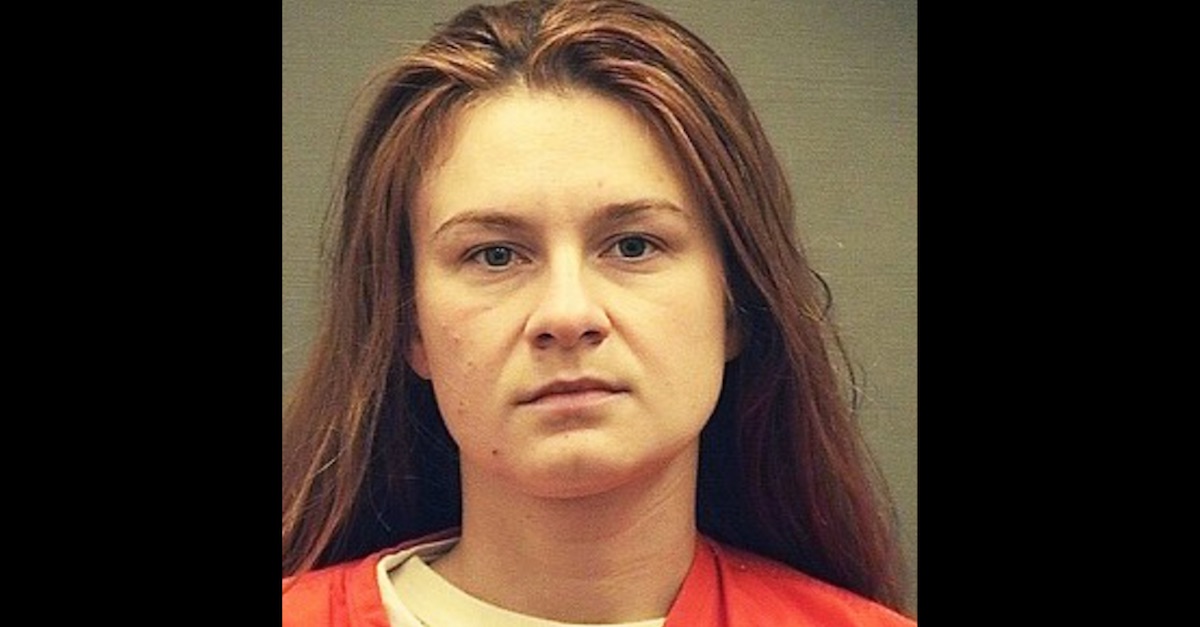 After there were reports that accused Russian spy Maria Butina was nearing a plea deal, Butina's lawyer situation shook up in a way that still hasn't been explained. Now it appears that a plea deal may have been struck. It could also be the case that Butina will simply plead guilty.
In a Monday filing, Butina filed a joint motion to set a "change of plea hearing." A.J. Kramer, the federal public defender for the District of Columbia appointed as Butina's advisory counsel last week, and Butina's other lawyers said they are ready for a hearing Tuesday, Wednesday or Thursday. 
Butina has been accused of allegedly failing to register as a Russian agent, and conspiracy. The prosecution memorably had to walk back claims that Butina traded sex for insider access at the NRA. Butina's lawyer, on the other hand, maintains that messages taken to mean his client was secretly executing the Kremlin's marching order were "taken out of context." Butina's lawyers have chalked up statements to her being young and naive.
"But if fantasizing about a future career in diplomacy and jabbering about personal events and peace-building aspirations with others like a friend and mentor who happens to be an officer from some foreign government agency (whether or not that officer is then acting in an official capacity) makes one a foreign agent, then scores of people are unknowingly violating this statute," Team Butina argued.
The defense has argued that Butina is innocent, so if there is going to be a change of plea, it stands to reason the claim of innocence has changed.
"The parties have resolved this matter," the filing said.
Maria Butina plea change by Law&Crime on Scribd
[Alexandria Detention Center]
Have a tip we should know? [email protected]