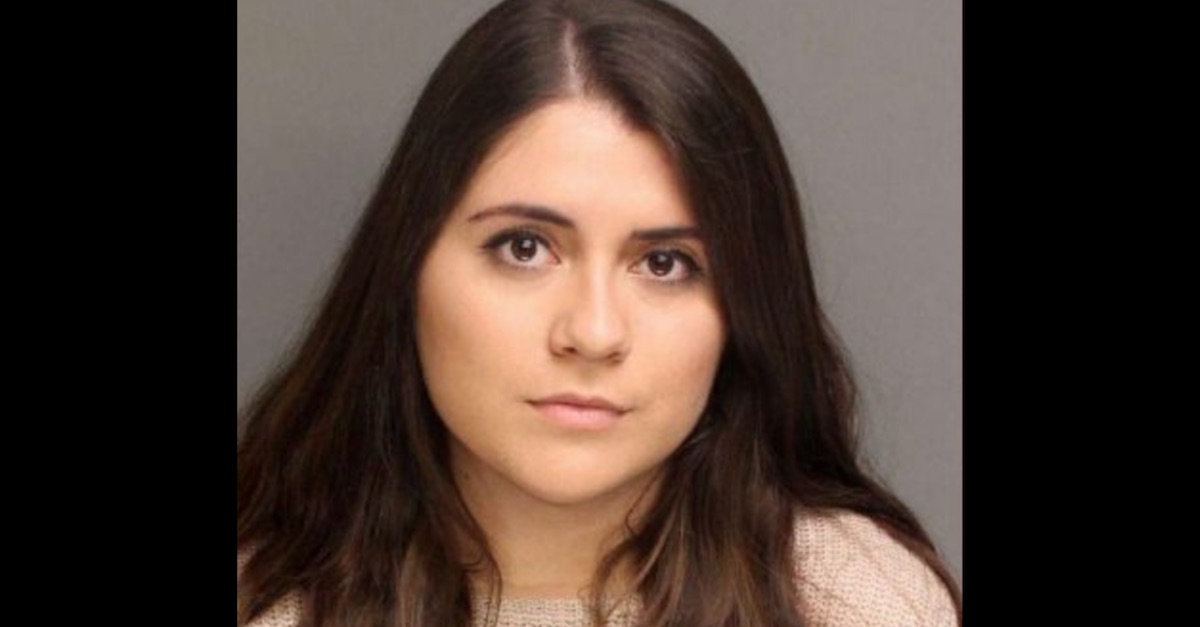 A former Connecticut college student admitted she made up a story about being raped by two African-American football players just minutes before jury selection in her trial was supposed to begin.
Nikki Yovino, 19, pleaded guilty in Connecticut Superior Court in Bridgeport Tuesday morning to two counts of falsely reporting an incident in the second degree and one count of interfering with officers. She had been accused of falsely telling police that two African-American Sacred Heart University football players sexually assaulted her during a fall 2016 party. Jury selection for her trial was just about to begin when Yovino entered the surprise plea.
Yovino had originally been charged with felony tampering with evidence and second-degree falsely reporting an incident, a misdemeanor. The plea agreement allows Yovino to avoid the more serious felony charge while still serving time behind bars for making up the story.
Yovino will serve three months in jail on an increased bond before being sentenced August 23rd. Then, she's expected to be sentenced to serve a recommended one year behind bars (which may be reduced by the Department of Corrections). If she violates the terms of her probation, she will have to serve three years.
Yovino initially said the two athletes sexually assaulted her in a bathroom and that she feared for her life. After making the report, Yovino said she lied about the encounter because she feared another student would lose romantic interest in her if he learned she had had sex with the athletes consensually. The athletes had said the sex was consensual.
During her plea, Yovino told a judge she agreed with the state's entire theory that she made up the rape accusations — and that the original sexual acts were consensual.
Yovino initially rejected a plea deal from prosecutors which would have resulted in a two-year sentence. She also rejected a one-year sentence offered by a judge, WTNH-TV reported. Then, just weeks prior to accepting a plea deal, Yovino reportedly changed her story again, claiming that she never even said she was assaulted in the first place. Now, with Tuesday's plea, she's admitting that she made up the story about being raped.
Yovino's family and the families of the accused athletes were in court for the plea. A pool of eighteen prospective jurors was dismissed shortly after the judge accepted the plea.
Frank Riccio, who is representing at least one of the formerly accused athletes, told Law&Crime that the athletes are weighing their own legal actions. A civil suit may follow, he said.
Both of the athletes lost scholarships due to the false accusations, several sources close to the case told Law&Crime. One of the two left college altogether. Another is trying to pay his own way through college.
Defense attorney Ryan O'Neill, who represented Yovino, told Law&Crime that today was a "difficult" and "sad" day, and that he and his client looked "forward to the process of healing."
Prosecutors Tatiana Messina and Emily Trudeau declined comment.
[Image via Bridgeport Police Department]
Have a tip we should know? [email protected]
Aaron Keller - Deputy Editor-in-Chief