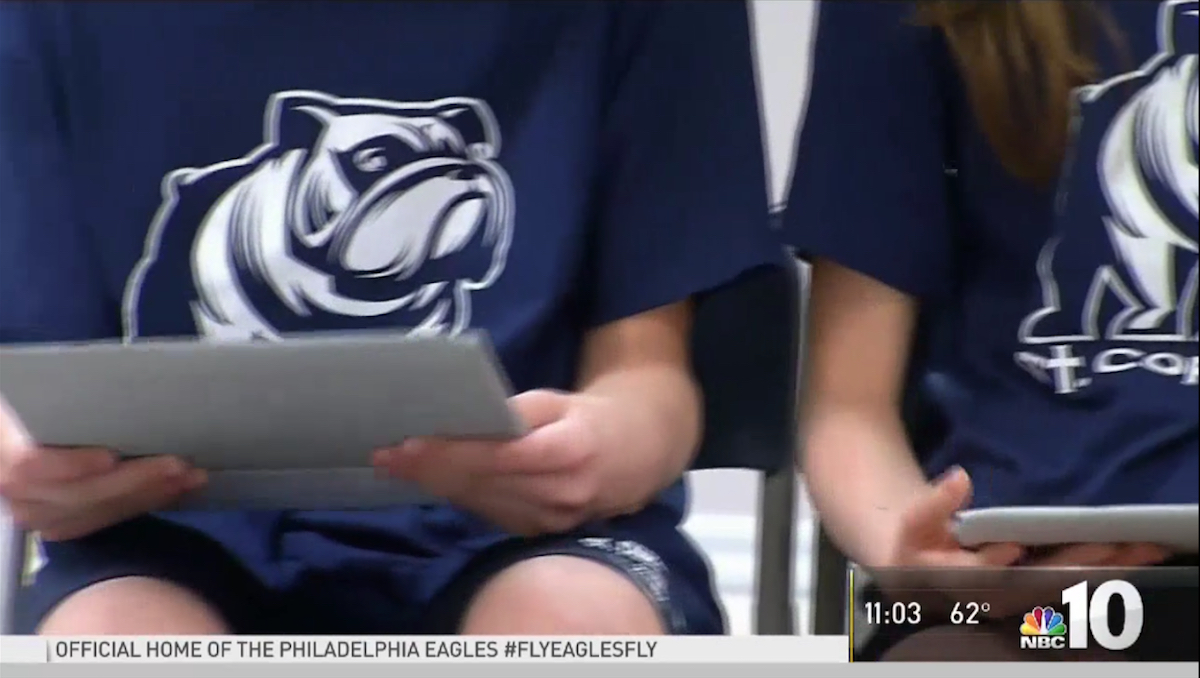 Graduating eighth graders at a Catholic school were gifted bulletproof backpack shields to keep them safe from potential shooters as they face the prospect of going to high school in America.
Saint Cornelius Catholic School in Chadd's Ford, Pennsylvania handed out a number of the removable ballistic shields at a recent graduation ceremony. The request for the shields came by way of Saint Cornelius Principal Barbara Rosini. In turn, Unequal Technologies CEO Robert Vito, whose daughter attends the school, donated the bulletproof shields. Vito told NBC Philadelphia:
It'll stop the most powerful handguns in the world: .44 Magnum; .357 Sig. Then we went to the military testing ground and said break this. They shot it with shotguns, buckshots, slugs and could not penetrate it.
The "Safe Shield" functions more or less like a bulletproof vest. It's about one-quarter-inch thick and weighs just over one pound. Students are advised to keep the Safe Shield in their backpack at all times. In the event of an active shooter situation, a student can then use their reinforced backpack to protect their face, body, or their back.
But not everyone is convinced. As Anne Branigin at The Root noted, "The school seems to have taken Vito at his word, despite warnings from body-armor experts that items like inserts or bulletproof backpacks are limited in their ability to protect against an active shooter."
Earlier this year, armor expert Aaron Westrick told ABC News that so-called "soft body armor"–similar to the Safe Shield backpack insert–just doesn't have what it takes to stop bullets from an AR-15 or other semi-automatic weapons. Westrick noted, "The chances of a ballistic backpack coming into play during an attack or saving a child from injury are slim."
Parent Delores Vitale seemed to approve of the Safe Shield's presence in student backpacks. In comments to NBC 10 Washington, Vitale said, "It is lightweight. It does fit into their backpack. It's something that they would have everyday without even thinking it would protect them, without even thinking about it on a daily basis."
The Safe Shield retails for $150.00 per shield, but as NBC's Dray Clark advertised, schools who purchase the bulletproof shields in bulk can walk away with a bargain price of $99 apiece.
[image via screengrab/NBC 10 Washington]
Follow Colin Kalmbacher on Twitter: @colinkalmbacher
Have a tip we should know? [email protected]