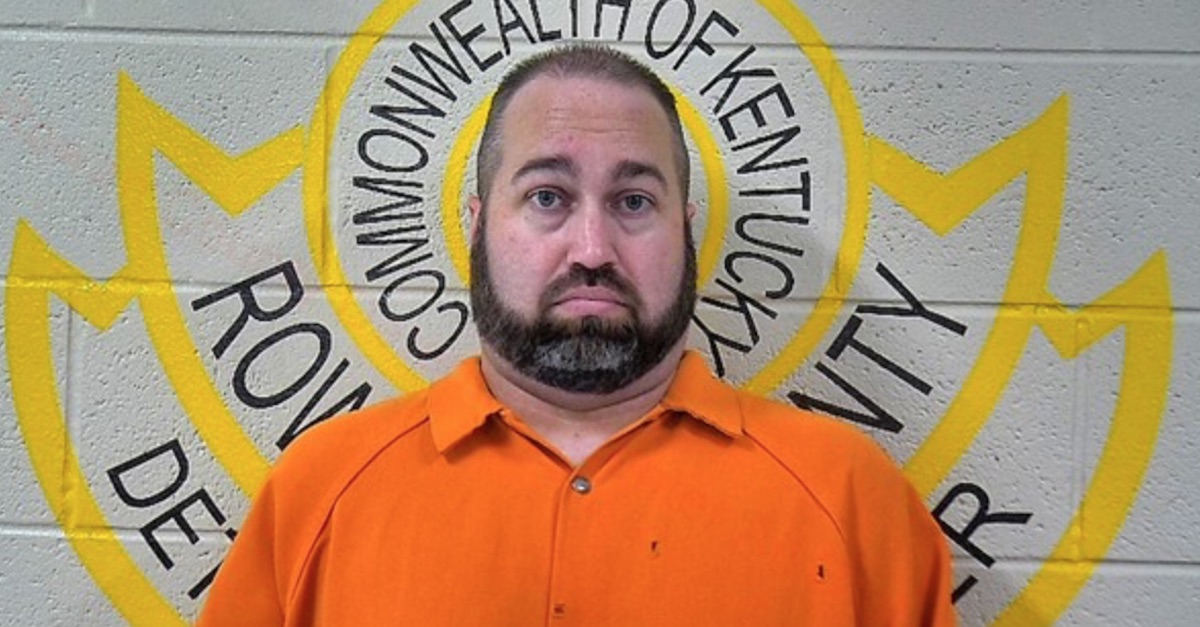 A Kentucky man and former Bath County deputy sheriff pleaded guilty on Tuesday to federal child pornography charges, the Department of Justice said Tuesday.
Joshua Eugene Preece, 40, admitted before U.S. District Judge Karen Caldwell to one count of enticing a minor victim to engage in sexually explicit conduct for the purpose of producing child pornography.
Under the terms of the plea agreement, the defendant faces a minimum sentence of 15 years, but no more than 30 years, in federal prison as well as a fine of up to $250,000 and an eventual supervised release of at least five years that could last the rest of his life.
The plea agreement says that Preece answered a call about an out of control minor victim at her own residence. A member of law enforcement at the time, the defendant transported the minor to a remote part of Bath County where he admittedly sexually assaulted the child and then later asked her for nude photos on Snapchat.
A 10-year law enforcement veteran, the defendant had no prior criminal history and also owns a jewelry store in Morehead, Ky.
According to a detention order, Preece initially responded to a domestic dispute between a mother and daughter in November 2018.
"He informed the parties they would need to separate for the night and offered to drive Minor Victim 1 to her friend's home," the filing said. "Instead of driving to the friend's home, however, Minor Victim 1 reported that Preece stopped his cruiser in or near a barn, digitally penetrated her vagina, and had Minor Victim 1 touch his penis."
After obtaining the girl's Snapchat username and contact information, he persuaded her to send him sexually explicit images that same night. Upon being reunited the next day, the girl told her mother what happened and a complaint was filed with the Bath County Attorney's Office. A search warrant resulted in the seizure of Preece's cellular phone where numerous "sexually explicit photographs and conversations" formed the basis of an April federal indictment.
The indictment itself contains scant details and was essentially a recitation of eighteen charges that were filed against the defendant.
In the detention order, however, authorities also alleged that Preece engaged in various conversations with "seven self-described minors that the United States has not been able to identify" between the ages of 13 and 17 and that the defendant basically confirmed each of the minors was underage before continuing to chat with them.
"The conversations became 'sexual and coercive,'" the court determined. "He encouraged one female—who stated she was 14 years old—to send nude photographs of herself inserting an object into her vagina, and then told her 'I'll be in you deeper than that.'"
Authorities went on to allege that Preece's internet-based predatory behavior went on for "months if not potentially years" and was effectuated through the use of "at least two false personas–a teenage female and a teenage male," fake identities which were used "to coerce these purported minors to send explicit photographs."
Ultimately, the former sheriff's deputy was denied pre-trial release.
He still faces a charge of third-degree rape and more in state court.
The defendant is currently slated to be sentenced on Feb. 1, 2022.
[images via Rowan County Detention Center unless otherwise stated]
Have a tip we should know? [email protected]