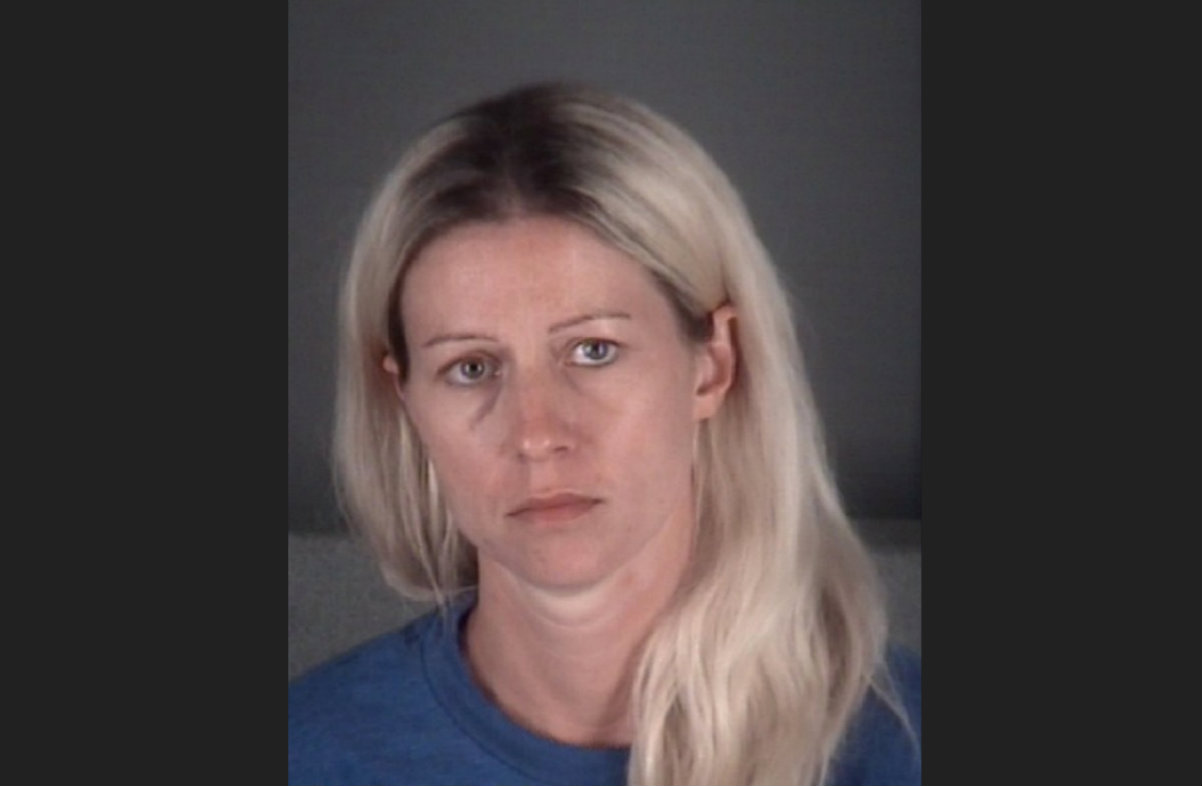 Okay, deep breath: A Pasco County woman was accused Thursday of faking her daughter's kidnapping so she could frame a business partner because she believed he sabotaged her chances at winning an online fitness contest. #Florida. Tammy Steffen faces one count each of making a false report, tampering with or fabricating physical evidence, and child neglect.
On Saturday, this mother called the sheriff's office to reported that an "unknown" person tried to kidnap her 12-year-old daughter by grabbing the girl's arm, and trying to drag her into the woods, according to the arrest report obtained by Law&Crime. She claimed they had been receiving threatening messages and phone calls from unknown numbers.
Steffen showed investigators where the attempted abduction happened, and there, they found a black laptop cover containing a blue notebook featuring personal information about her and her home, according to the report. She suggested a former business partner as a possible suspect, and the 12-year-old girl identified this very man as the suspect, after being shown his picture in a photopack, authorities said.
Lies, said deputies. All lies.
In a press conference Friday, Pasco County Sheriff's Office Detective Joshua Hanson said they began suspecting Steffen after she told media outlets to leave her home. Investigators thought this was unexpected behavior from a parent in her position. Turned out, the former business partner had an alibi. According to the arrest report, surveillance footage placed him in Tampa at the time of the "attempted kidnapping."
In reality, Steffen coached her daughter, had the girl do a walk-through of the supposed abduction, and even had the child urinate on herself to make the story believable to law enforcement, authorities claim. The laptop bag and notebook were allegedly purchased at a Walmart. Surveillance footage caught her buying those items, and a pack of colored pens used to write in the notebook, authorities said.
Steffen admitted to making everything up, they said. The daughter also changed her story. She voiced concern about what would happen to her mother if the truth was told, Hanson said.
Steffen is married, but the husband allegedly had nothing to do with this. He believed the attempted abduction really happened.
At first, so did authorities. They dispatched K9, air, major crimes, patrol, and specialty units to address the attempted abduction. A huge waste of resources, since the allegation was actually fabricated, said Pasco County Sheriff's Office Captain Christopher Beaman.
Why would Steffen go out of her way to do all this? She allegedly wanted to get back at the former business partner.
"At this time, what we know, is in her mind, she believed that somehow he prevented her from winning a health or fitness contest online. That somehow he altered votes, or swayed votes so that she would not win this contest," Beaman said, adding that this was all "in her head."
Steffen remains at Pasco County Jail in lieu of $10,150 bond as of Friday afternoon. Records do not state if she has an attorney. She could not be reached for comment.
[Mugshot via Pasco County Sheriff's Office]
Have a tip we should know? [email protected]