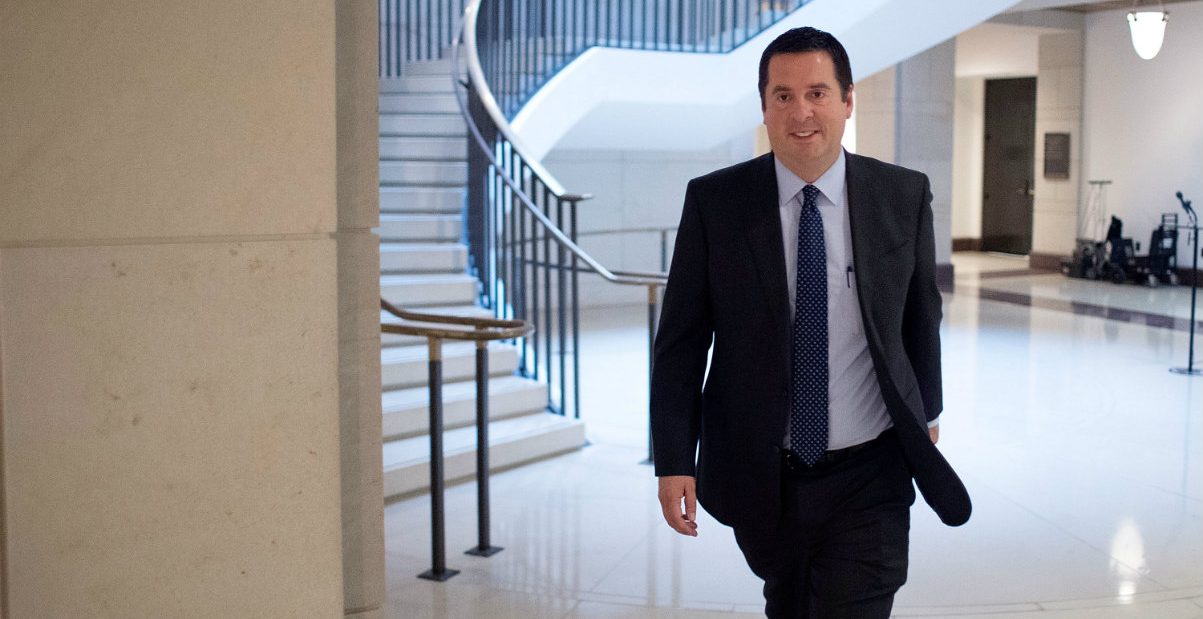 A man who once jumped the White House fence is now charged with attempting to illegally enter the office of Rep. Devin Nunes (R-Calif.), according to court documents obtained by NBC Washington.
Jonathan Tuan-Ahn Tran "stated that he knew he was in violation of his court ordered probation but felt a burning desire to testify on Capitol Hill about his Russian dossier theories publicized following the 2016 presidential campaign," wrote the U.S. Attorney's Office for D.C.
Tran was already in trouble for jumping the White House fence in March 2017. A federal judge sentenced him last September to two years on probation, and ordered him to keep away from the White house, National Mall, as well as any hotels and properties owned by President Donald Trump, according to The Washington Post. He was carrying mace, authorities aid.
The defendant, who was reportedly diagnosed with paranoid schizophrenia and depression, said he wanted to warn POTUS about "fake news" and talk to him about Russian hackers. He wandered White House grounds for over 16 minutes.
He was arrested again on July 6. U.S. Capitol Police told the Secret Service that Tran was seen on the U.S. Capitol steps. Cops found him to be carrying a knife, checklist, and several books, such as Trump: The Art of the Deal. Prosecutors argued he violated the terms of his probation by carrying a weapon. It's unclear how or when Tran tried to enter Nunes' office.
He said he wanted to testify before the U.S. Congress. Nunes is chairman of the House Intelligence Committee, and is known to defend Trump against allegations of wrongdoing connected to Russian interference in the 2016 presidential election.
Tran was sentenced to 15 days in jail for the probation violation.
His attorney of record, a public defender, did not immediately respond to a Law&Crime request for comment Friday afternoon.
[Image via Mark Wilson and Getty Images]
Have a tip we should know? [email protected]