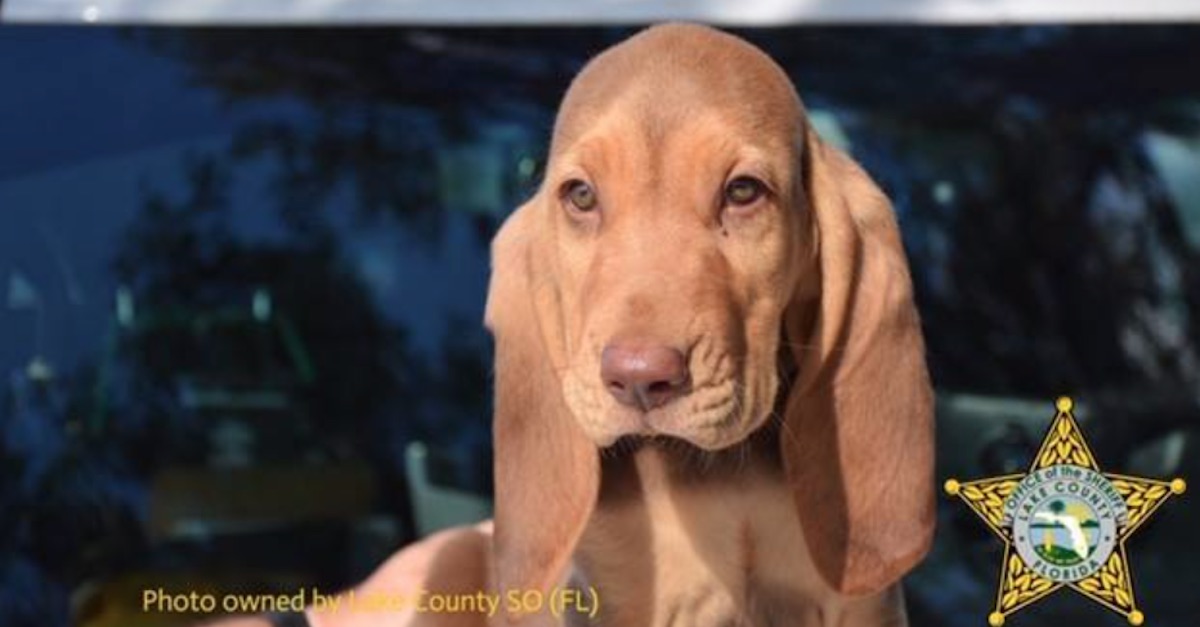 It only took a few hours for this police doggo to have his name changed from Rommel to Scout, and it's not hard to see why. The Lake County Sheriff's Office in Florida branched out and attempted to internet like the rest of us, presuming that mere pictures of a beloved Bloodhound would be enough to garner all of the good will. Unfortunately, that's not what happened, as the animal was named after a "Nazi war criminal."
Most people know that Erwin Rommel was one of Adolf Hitler's generals, but this doesn't seem to have occurred to the handler of the Bloodhound we now discuss.
The LCSO announced Friday on Twitter that it was proud to introduce the newest member of the police force.
"He is a 10 week old liver colored bloodhound now assigned to Master Deputy Meintzschel. Rommel will soon begin his rigorous training to support the community by locating missing persons, fugitives, and evidence. Welcome aboard Rommel!" they said.
The problem was obvious to some right away. One commenter quipped, "Rommel will be initially trained alongside future CBP dog Josef Mengele!" Others suggested that Patton would have been a better name.
Still another said, "Cute dog […] Too bad he got named for a Nazi hero. I find that offensive to me and the dog. We have plenty of American heroes this fine animal could be named after."
It only took about six hours for the dog to be renamed Scout. Police explained that the handler had named the Bloodhound after a childhood pet and didn't realize the "Nazi war criminal" connection.
"Although our new bloodhound was named after a childhood pet of the handler, he learned that his name is also tied to a Nazi war criminal. MD Meintzschel immediately rectify the issue I renaming him scout! Welcome Scout to LCSO!" the LCSO said. "[K]nowing that this four-legged public servant belongs to the tax payers of Lake County and his sensitivity to our Veterans, he immediately renamed him 'Scout.' Thank you to everyone who brought this to our attention and allowing us to correct it right away."
[Image via Lake County Sheriff's Office]
Have a tip we should know? [email protected]