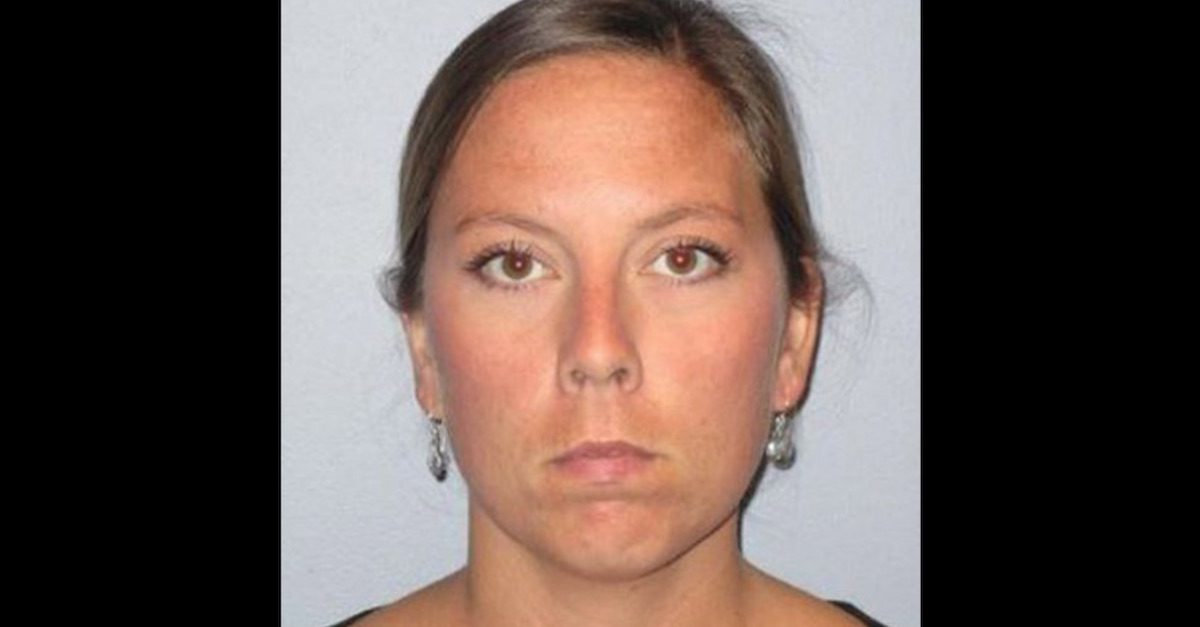 A former health teacher at Kennebunk High School in Maine who is now facing a sexual assault charge saw her husband speak in court about her alleged relationship with a 17-year-old male student.
Steve Lamontagne said that there was no indication that his wife Jill Lamontagne was doing anything other than helping a teen with school, the Bangor Daily News reported. His wife is now facing charges of gross sexual assault, unlawful sexual contact, and sexual abuse of a minor for multiple alleged instances of sexual activity with the teen.
Lamontagne took the stand and testified in court that if his wife did what she's accused of he certainly had no idea that was going on. Lamontagne said he and his wife openly discussed the teen.
"Yes, very much so. [Her helping the student] was a topic of conversation," he said.
When asked if he remembered a time when Lamontagne left to help the student, he said there was a time his wife left — even though her parents were there visiting them.
"I didn't think anything of it. I told her, 'Do what you have to do to help the kid,'" the husband said.
Steve Lamontagne said he noticed no change during the time period these incidents allegedly occurred. He also said he knew her cellphone password and could have checked her messages or answered his wife's phone if he wanted.
He said that he never did that.
"I trusted my wife," he said.
Police have said the former teacher and student exchanged around 100 text messages and more than 40 calls over six months.
Lamontagne has pleaded not guilty, and has denied kissing or ever engaging in sex acts with the teen. The teen, on the other hand, said they had sexual contact "numerous times, in the classroom, at her house, in her car." The accusation surfaced after the teen had apparently attempted suicide.
[Image via Kennebunk Police Department]
Have a tip we should know? [email protected]