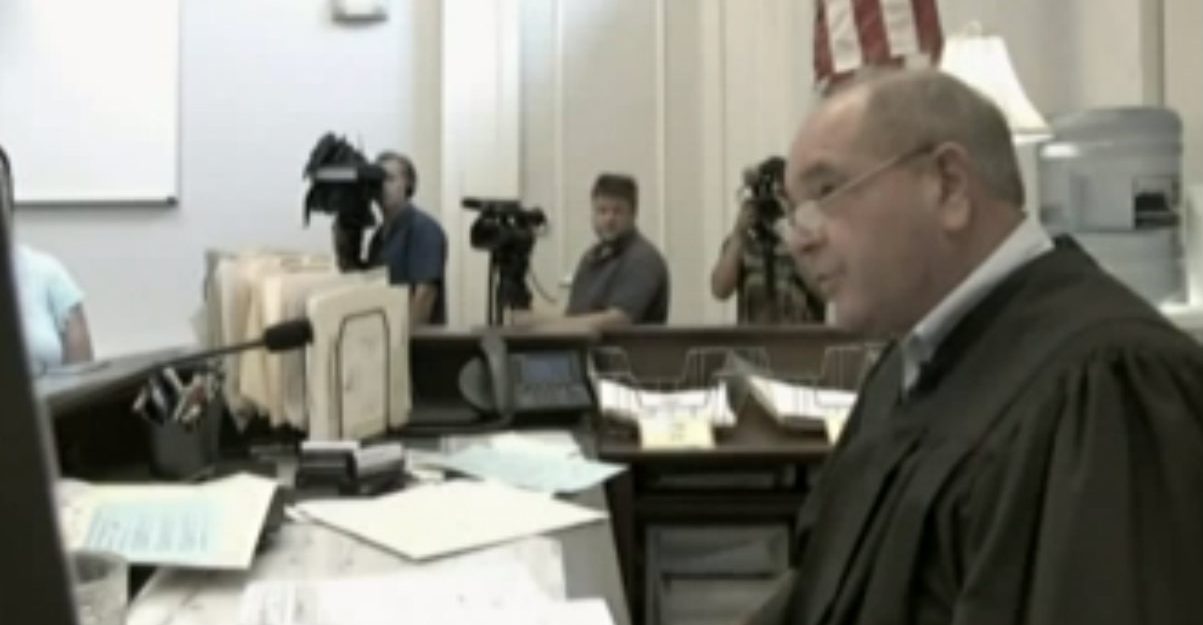 An Ohio man earned himself quite a sentence wafter he was convicted of knocking over a porta-potty at a park. According to Fox 8, Ohio man Bayley Toth, 18, was ordered by a judge on Tuesday to scoop horse poop at a local parade to atone for his offense.
"You like to screw around with crap? I'm going to let you screw around with crap," said Painesville Municipal Court Judge Michael Cicconetti.
The jurist is known for giving out creative sentences, and the 18-year-old defendant was knee-deep in trouble.
During night at a park with friends, Toth was found to have also knocked down a WiFi bridge, jumped on a van and put a traffic cone on it, and tossed two lifesaver rings into a lake, one of which was lost.
Seems to us that Cicconetti didn't find this very amusing.
"You act like an animal, you're going to take care of animals," the judge said, ordering Toth to also clean up the crap of the "horses, sheep, goats, cows, and pigs" for three days after the county fair.
Toth more or less avoided substantial jail time. He had to spend the evening behind bars, but the rest of his 120 sentence was suspended, assuming he follows the condition of year-long probation.
"Are you going to college?" the judge said.
"I was thinking about going to Lakeland [Community College]," Toth said, "but–"
"No, you're going to Lakeland," Cicconetti said. "You are. You're going to enroll for at least 6 hours this Fall. Do you understand?"
"Yes, sir."
"That's going to be part of your probation," the judge said.
Cicconetti appointed Toth's mother as a probation officer because the defendant still lived with her. There is a 11 p.m. curfew. The defendant must perform 5 days of community service, stays away from the park, and pays restitution.
[Screengrab via Fox 8]
Have a tip we should know? [email protected]