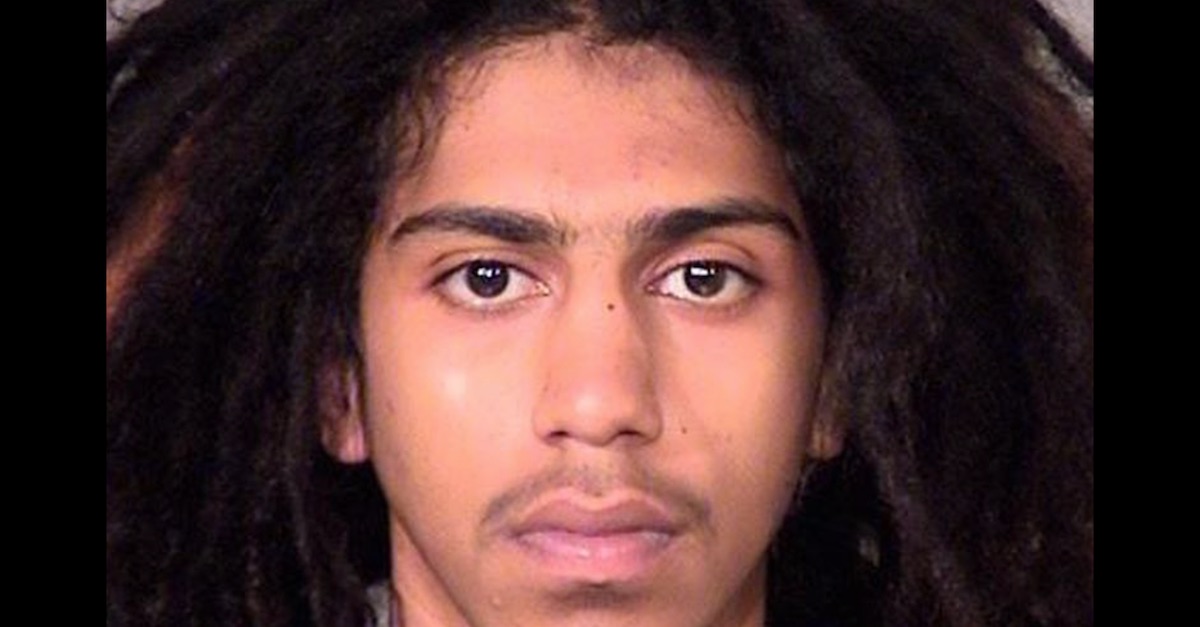 A 21-year-old Saudi Arabian national who was studying at Portland Community College in Oregon, and allegedly killed a 15-year-old girl, fled the U.S. weeks before trial.
Abdulrahman Semeer Noorah, accused of a fatal hit-and-run that cost Fallon Smart her life, would have been on trial for manslaughter and more — if he wasn't helped by his own government, authorities say.
The Oregonian reported that the suspect was required to wear a tracking device pre-trial, but disposed of that device in advance of his summer 2017 trial. After he eschewed the tracker, he disappeared and still hasn't been found, but this wasn't a mere disposal. Noorah apparently got into a black SUV, traveled to an abandoned yard, cut off the tracker, and vanished without a trace, the newspaper reported.
Fast forward to the present day and the feds are pointing the finger at Saudi Arabia. Noorah obtained an illegal passport and flew out of the U.S., American authorities say, and officials now believe, based on what the Saudi government had to say, that Noorah has been back home for 18 months.
U.S. officials hope to extradite Noorah and put him on trial, but as things stand this is unlikely. His whereabouts are unknown and it is not clear if Saudi Arabia would oblige.
The day she died, Fallon Smart was on her way to see her mother, Fawn Lengvenis. Chris Larsen, a lawyer for the family, asked the question: "Why isn't the Saudi government respecting our justice system?"
Prosecutors always regarded Noorah as a "huge flight risk."
"It's still absolutely crazy that this could happen," Multnomah County prosecutor Shawn Overstreet said. "I can't even imagine what it must feel like for the family who lost their 15-year-old daughter."
[Multnomah County Sheriff's Office]
Have a tip we should know? [email protected]