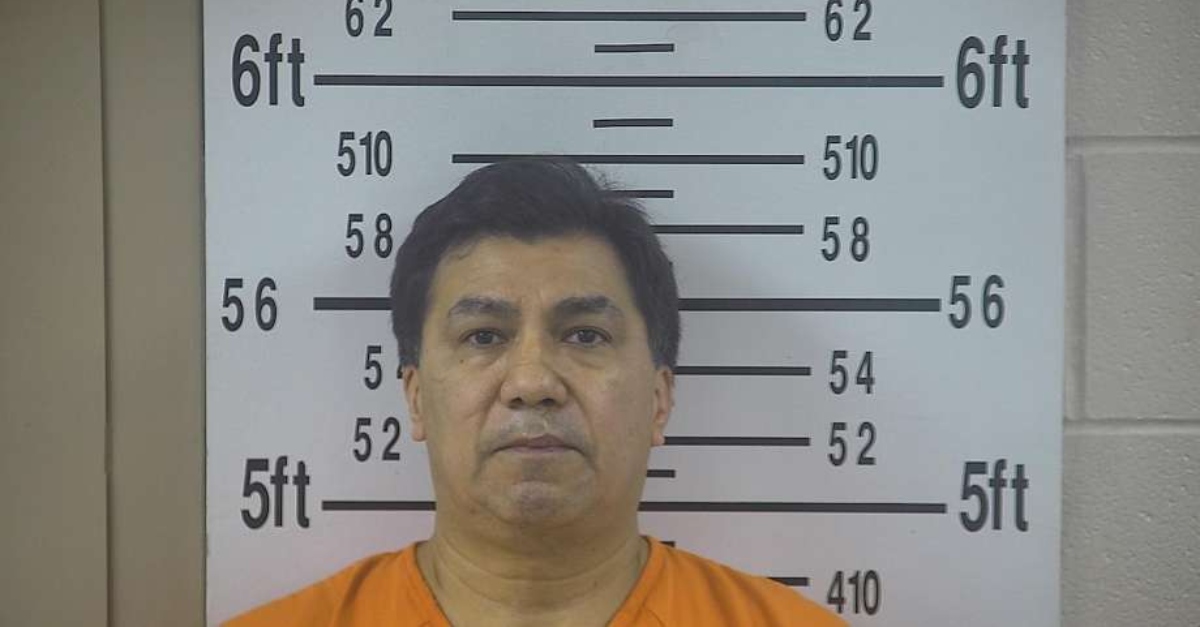 A police sergeant in Pearland, Texas allegedly killed his school librarian wife because he thought she might have been flirting with a family friend. Hilario Hernandez is charged in the murder of Belinda Hernandez, according to court documents.
The couple's daughter reportedly said that they (she, the victim, her husband, and a family friend) were drinking on Saturday. She later texted her mom to tell her she returned home safe, but Belinda Hernandez didn't reply. Defendant Hilario picked up the phone when the daughter called a second time. He allegedly insisted that everything was okay, and he hung up.
Quality isn't great—but here's the full PC doc that discusses possible motive, why HPD 33yr veteran officer allegedly shot Pearland ISD librarian wife. Investigators say he thought she was flirting w another man. Couple's daughter found Mom dead. #abc13 https://t.co/xTikFI8sUL pic.twitter.com/r53Ihs2mbS

— Courtney Fischer (@CourtneyABC13) March 25, 2019
According to documents, the daughter didn't take this at face value. She and her husband returned to her parents' home, where they found her mom in the kitchen. She had been shot multiple times.
The defendant allegedly fled and was arrested at a hotel in Kingsland, Texas, 100 miles north of the U.S.-Mexico border.
Belinda was a librarian for Shadycrest Elementary School. The defendant belongs to the Houston police department, but local Pearland cops are investigating the incident. It's unclear if he has an attorney in the matter.
"We are going to conduct business as usual," said Pearland police spokesman Jason Wells, according to ABC 7 Chicago. "The law is held accountable for everybody, actually more so for us [officers]."
Students @PearlandISD Shadycrest Elementary will be returning to school w/o their beloved librarian Belinda Hernandez. after she was found murdered in her #Pearland home over weekend. Her husband, @houstonpolice Sgt. Hilario Hernandez charged w/ her murder. #khou11 #htownrush pic.twitter.com/mRmQbv3mJX

— Michelle Choi (@MichelleKHOU) March 25, 2019
At least one friend of the family said that everything seemed fine with Belinda before the murder.
"Gave her a hug and you would have never known that anything was wrong," the friend told ABC 7 Chicago. "She seemed happy."
[Mugshot via Kleberg County Sheriff's Office]
Have a tip we should know? [email protected]