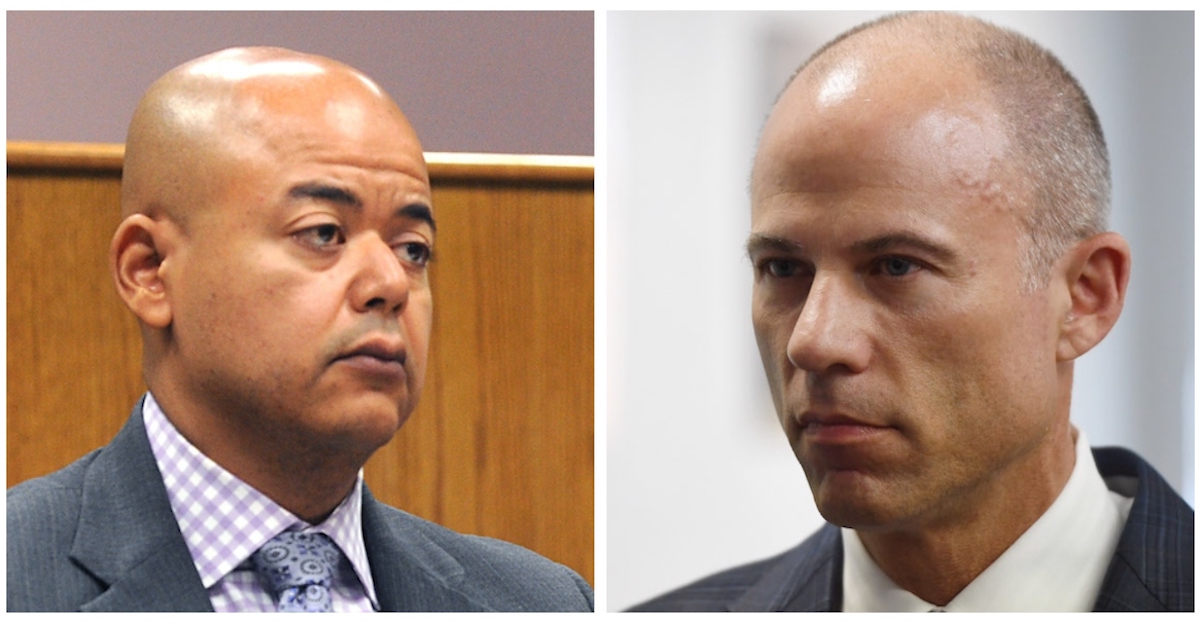 O.J. Simpson's lawyer Malcolm LaVergne took the opportunity to reuse the nickname "Aveshitty" that appears to have coined in October 2018 after news the feds arrested Michael Avenatti on Monday for alleged wire fraud and extortion of Nike. The gist of LaVergne's message was: I told you so.
"When I form an opinion after a thorough review of the situation, everyone should believe and trust me. Aveshitty @MichaelAvenatti is no good. I've been saying it for awhile. He's not about his clients, but about his own interests. A true disgrace to the profession," LaVergne said.
It's true that LaVergne has been saying this for a while.
LaVergne once responded to an Avenatti tweet in which Avenatti touted himself as a threat to President Donald Trump. Avenatti specifically advised his doubters to take note of "all of the bots and trolls targeting me on Twitter and otherwise."
LaVergne said that President Trump has been "too nice" calling Avenatti a third-rate attorney. LaVergne suggested instead that Avenatti is a "5th rate" lawyer and is no threat.
"This 5th rate lawyer @MichaelAvenatti aks [aka?] Aveshitty (the President is too nice calling him 3rd rate) is no more a threat to Trump than a flea on a dog. Pay that lawyer you ripped off, pay your other debts, focus on your client's (not your) best interests, deadbeat!" LaVergne said at the time.
The second half of the LaVergne tweet alluded to the multi-million dollar verdict a judge handed down to Avenatti's former law partner Jason Frank. This is interesting because there is still a dispute between Frank and Avenatti ongoing related to a paying of that very judgment.
U.S. Bankruptcy Court Judge Catherine Bauer recently dismissed a second bankruptcy filing related to the firm Eagan Avenatti, ordered Avenatti to explain why he filed for chapter 11 bankruptcy on the eve of a scheduled deposition, and prevented him from filing for bankruptcy protection for 180 days (or six months).
After the second bankruptcy protection filing, Frank accused Avenatti of doing so without the court-appointed receiver's consent. Notably, the latest filing occurred the evening before Avenatti was supposed to be interrogated by Frank's lawyers, Eric George and Andrew Stolper. Both attorneys alleged that Avenatti had something to hide. Avenatti has denied wrongdoing.
At the time of this writing, news is also breaking that Avenatti is being charged in Los Angeles for allegedly embezzling a client's money to "pay his own expenses and debts — as well as those of his coffee business & law firm — and also defrauded a bank by using phony tax returns to obtain millions of dollars."
[Image via Jason Bean-Pool/Getty Images, Ethan Miller/Getty Images]
Have a tip we should know? [email protected]