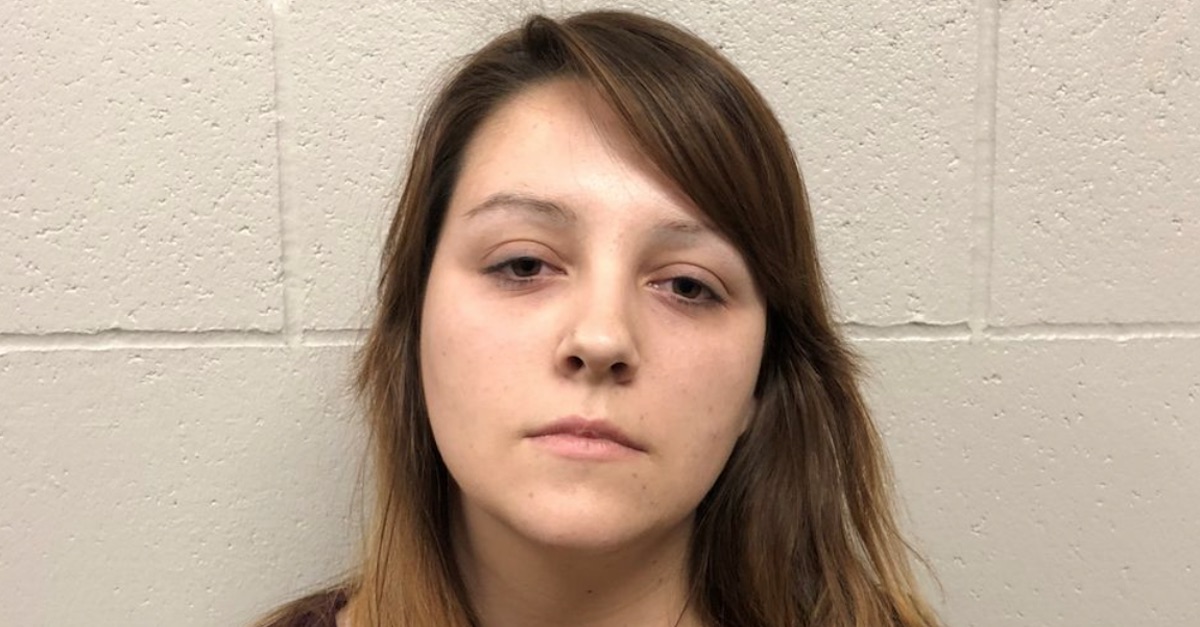 Sometimes you see things in the news that leave you speechless. This is one of those stories.
A 23-year-old Alaska woman whose two children died two years apart is now charged with murder in both cases, but that's not all. Fairbanks police say that Stephany LaFountain's online searches before the death of her second child are more than revealing.
KTVA reported that those searches included (and brace yourselves): "Ways to suffocate"; "Best ways to suffocate"; "Ways to kill human with no proof"; "Can drowning show in an autopsy report"; "16 steps to kill someone and not get caught"' "How to: Commit the Perfect Murder"; "Drowning and Forensics"; "Suffocating and Smothering."
LaFountain has been indicted for first- and second-degree murder in the deaths of her 13-month-old and 4-month old daughters.
The 4-month-old died in September 2015 and the 13-month-old died in November 2017. In both cases, the children were found not breathing and the similarities in their deaths sparked a deeper investigation that has revealed the online searches above.
The children were said to have been "entirely healthy" prior to their deaths. Autopsies indicated that both deaths were consistent with suffocation.
Police chief Eric Jewkes made the chilling announcement on Thursday during a press conference.
"Just take 10 seconds and think about a mother killing both her children, over two years […] completely isolated events," he said. "And what that means and what happens sometimes in our community — and sometimes the evil that exists, that's out there."
Police said detectives spent thousands of hours on this case and that their report may be more than 100,000 pages long.
[Image via Fairbanks Police Department]
Have a tip we should know? [email protected]