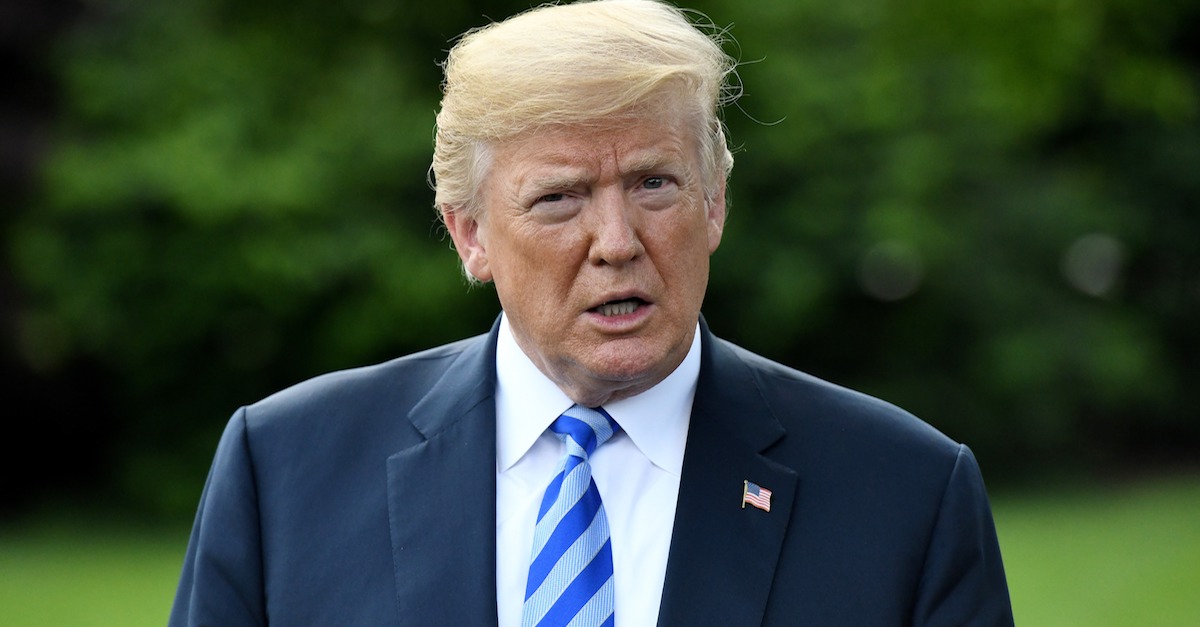 Justice Department lawyer Bruce Ohr had a closed-door meeting with members of Congress this week, during which he provided details of a breakfast meeting he had with Christopher Steele, the former British spy behind the controversial dossier on Donald Trump's ties to Russia, sources told the Associated Press. Ohr told the House Oversight Committee that at that meeting, Steele recalled how Russian intelligence believed they had significant leverage over Trump, saying they had him "over a barrel."
This is in line with unverified information from the Steele dossier that indicated that the Russian government may have had blackmail material on Trump. Both the dossier and Ohr have come under criticism from Republicans, who believe that the FBI improperly relied on its contents in seeking surveillance warrants on former Trump campaign adviser Carter Page. Ohr and Steele had reportedly met during the months before the FISA warrant application was first made, during the infancy of the investigation of Trump campaign ties to Russia, which was then handled by the FBI.
At the same time, Ohr's wife Nellie Ohr was working for Fusion GPS, the research company hired by the Clinton campaign to conduct opposition research. That research included Steele's work. Steele had been used as an FBI source in the past, but Bruce Ohr reportedly continued to meet with Steele on even after the FBI stopped using him as a source.
President Trump and his supporters have pointed to the Ohrs as evidence that there was an improper connection between Hillary Clinton's opposition research and the Justice Department.
Ohr still remains at the Justice Department despite this. President Trump has questioned the reasoning behind keeping him on board in recent days.
How the hell is Bruce Ohr still employed at the Justice Department? Disgraceful! Witch Hunt!

— Donald J. Trump (@realDonaldTrump) August 29, 2018
[Image via Olivier Douliery-Pool/Getty Images]
Have a tip we should know? [email protected]