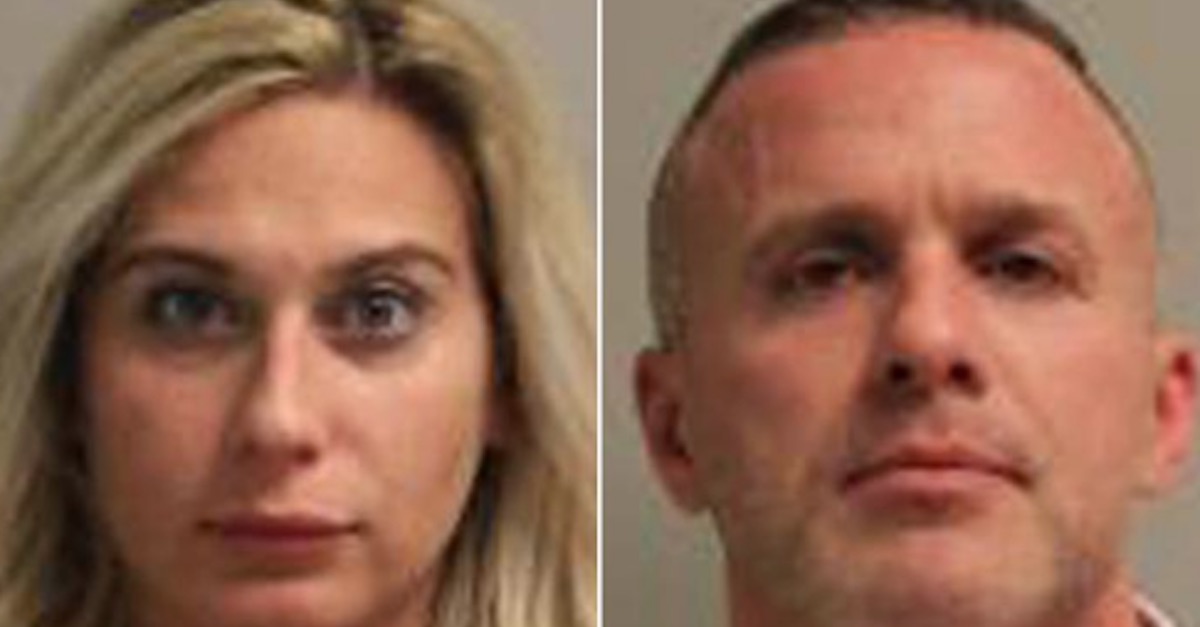 A Long Island married couple's early Sunday morning dispute with New York State police appears to be ongoing, as a defense attorney has stepped in to dispute the official story of soiled underwear taking flight.
The New York Post reported that the Michael Nelson, 38, was pulled over on suspicion of driving while intoxicated at approximately 1:35 a.m. in Hempstead, N.Y. Alexandra Nelson, 29, was in the passenger seat in the Mercedes-Benz at the time. While Michael Nelson is accused of headbutting a state trooper "multiple times," his wife is accused of spitting, throwing shoes and — wait for it — hurling her urine-soaked underwear at a responding officer.
Alexandra Nelson's defense attorney Marc Gann had a different version of events. He said that the troopers refused to let her use the bathroom and actually "instigated" what happened next.
He said that Alexandra "begged" to go.
"She was begging to go to the bathroom and they wouldn't let her go to the bathroom," Gann said. "Unfortunately, they put her in a very embarrassing situation." Gann downplayed the couple's arrests and accused the cops of escalating the "situation" when they could have been a "calming" influence.
Nonetheless, both husband and wife face charges over the incident. Alexandra Nelson faces charges of attempted assault, disorderly conduct and possession of a controlled substance. Her husband was charged with DWI, resisting arrest and possession of a controlled substance. The duo was expected in court on Christmas Eve, and they'll be expected in court again after we turn the page to the new year.
[Image via New York State Police]
Have a tip we should know? [email protected]