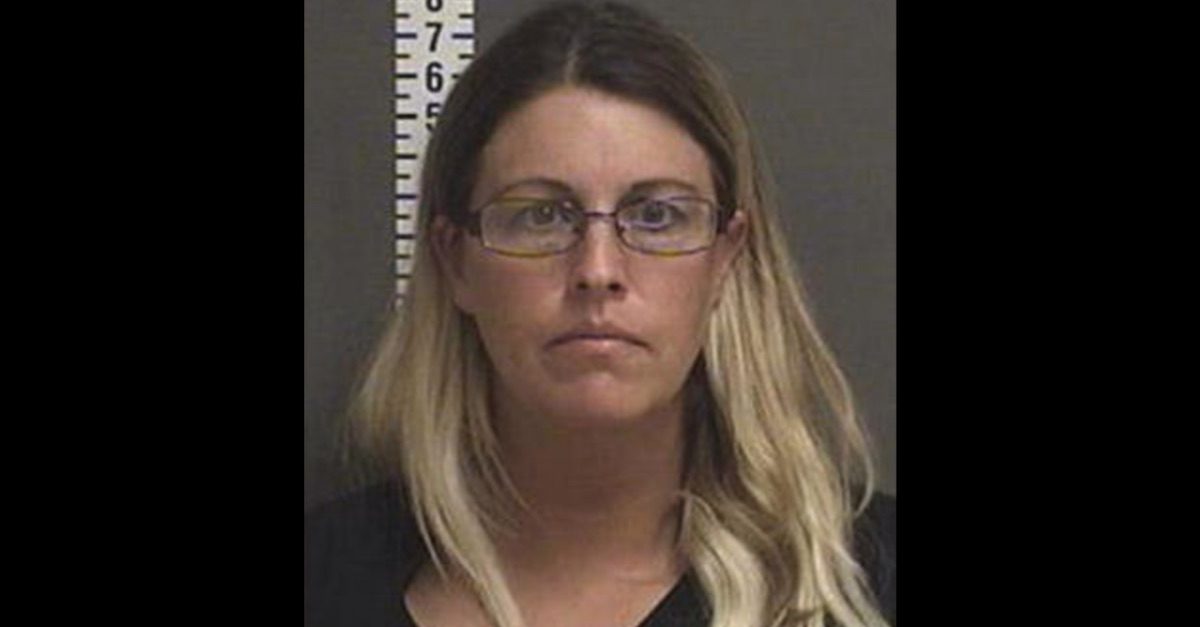 A 37-year-old former teacher at Liberty Middle School in North Dakota faces felony charges of using a minor in a sexual performance and sexual assault, after anonymous complaints that she had sexual relationships with two teens were reported to police.
Shannon Moser's last day at school was July 12. More than a week later, she finds herself in legal trouble. According to the Duluth News Tribune, Moser is accused of sending hundreds of sexually explicit images to two male students over Snapchat, including one video showing a sex act.
Police in West Fargo started receiving anonymous tips in June. They were told that Moser was having sex with a 16-year-old student. The teen denied it, but his friend said he talked about a time he had sex with Moser in a park. After that, the student admitted he had sex with the teacher and that she'd been sending inappropriate messages as early as May.
The teen said they met at a park called — seriously — Rendezvous Park, and they eventually had sex on the side of a gravel road in Moser's van.
As if that allegation wasn't sketchy enough, the teen recalled her telling him, "No one can know."
Police also allege that Moser sent sexually explicit content on Snapchat to a 14-year-old. The teen, now 15, reportedly told cops Moser once sent a video of her having sex with her husband. The teen said he never met up with her, though she did allegedly ask for that.
Perhaps the oddest detail in this story is that students were apparently upset that Moser favored some of their classmates, letting them call her "Kim Kardashian." She also reportedly allowed some to be get away with not following the school's dress code as strictly as other students.
Moser is a wife and mother of four. She denied the accusations, but later said, "we always preach, 'tell the truth,' and I have not been," according to police.
The cell phone police seized from Moser allegedly showed she had been searching for porn — featuring older women and younger boys. The school district noted at least one incident where Moser's behavior while playing basketball with an eighth-grade boy was called into question on ground it "appeared to cross student/teacher boundaries."
[Image via Moorhead Police Department]
Have a tip we should know? [email protected]