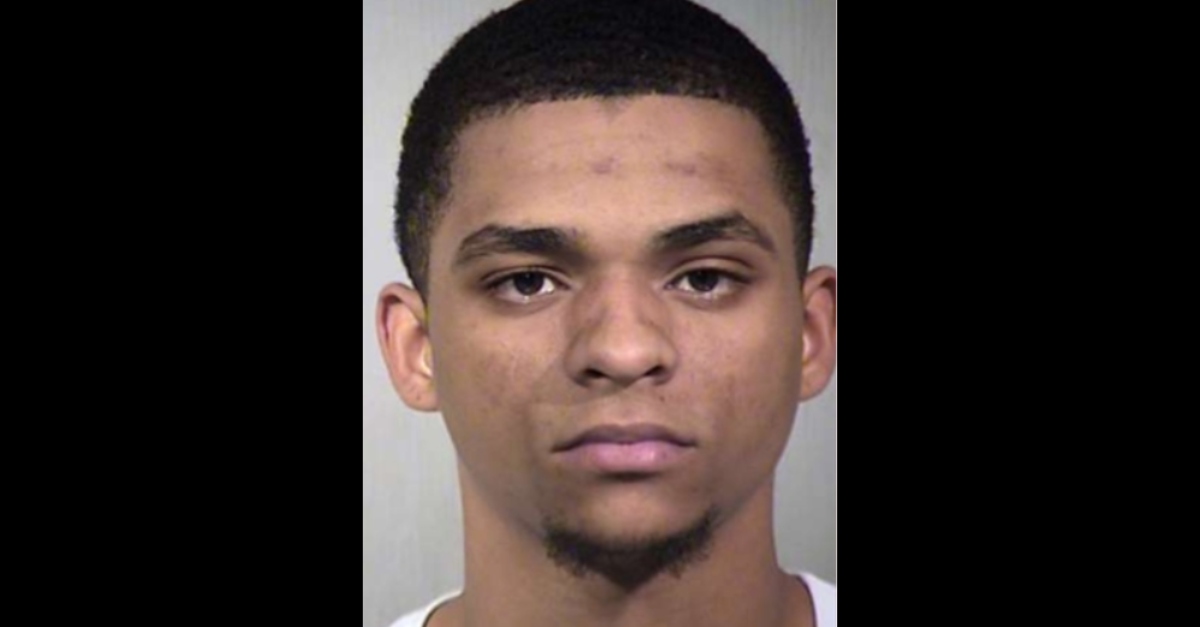 A Gilbert, Arizona man was arrested after he allegedly posted sexual videos of his ex-girlfriend to Pornhub. Devondre Williams is charged with two counts of felony unlawful disclosure of film without consent, according to 12 News. The videos accumulated over 28,000 views, police said.
The woman said she first suspected Williams of posting the footage under the account "D6VONDR6," police said. She confronted her ex over the phone, and he allegedly admitted to doing it. A detective with the Gilbert Police Department also spoke with Williams multiple times, cops said. This investigator claimed there was probable cause to arrest Williams.
The suspect didn't turn himself in, however, so police tracked him down and arrested him on February 7.
Maricopa County court records show he is being represented by the local public defender's office, but a spokesperson told Law&Crime that he hasn't been assigned a lawyer yet. Williams made an initial appearance in court last Friday, and is scheduled for a status conference to take place Thursday.
Pornhub says it "take all content removal requests seriously," and offers a form for victims of "revenge porn, blackmailing or intimidation" to apply to get those images taken down (warning: NSFW link).
In an unrelated case, a New Jersey man sued Pornhub's parent company last year, claiming a picture of him was used in an advertisement on the site without his permission. The photo showed him posing with a wad of cash.
In another case, a man was arrested in Missouri earlier this month for harassing a woman by posting a sexual explicit video of her onto Pornhub.
Note: Law&Crime obtained a Pornhub statement on February 20, 2019. It is attributed to Vice President Corey Price.
We have been fully cooperative with law enforcement's requests with regards to this case, as is our general policy. We will continue to work alongside law enforcement officials to ensure that these individuals are prosecuted fully and justice is brought down.
[Mugshot via Gilbert Police Department]
Have a tip we should know? [email protected]