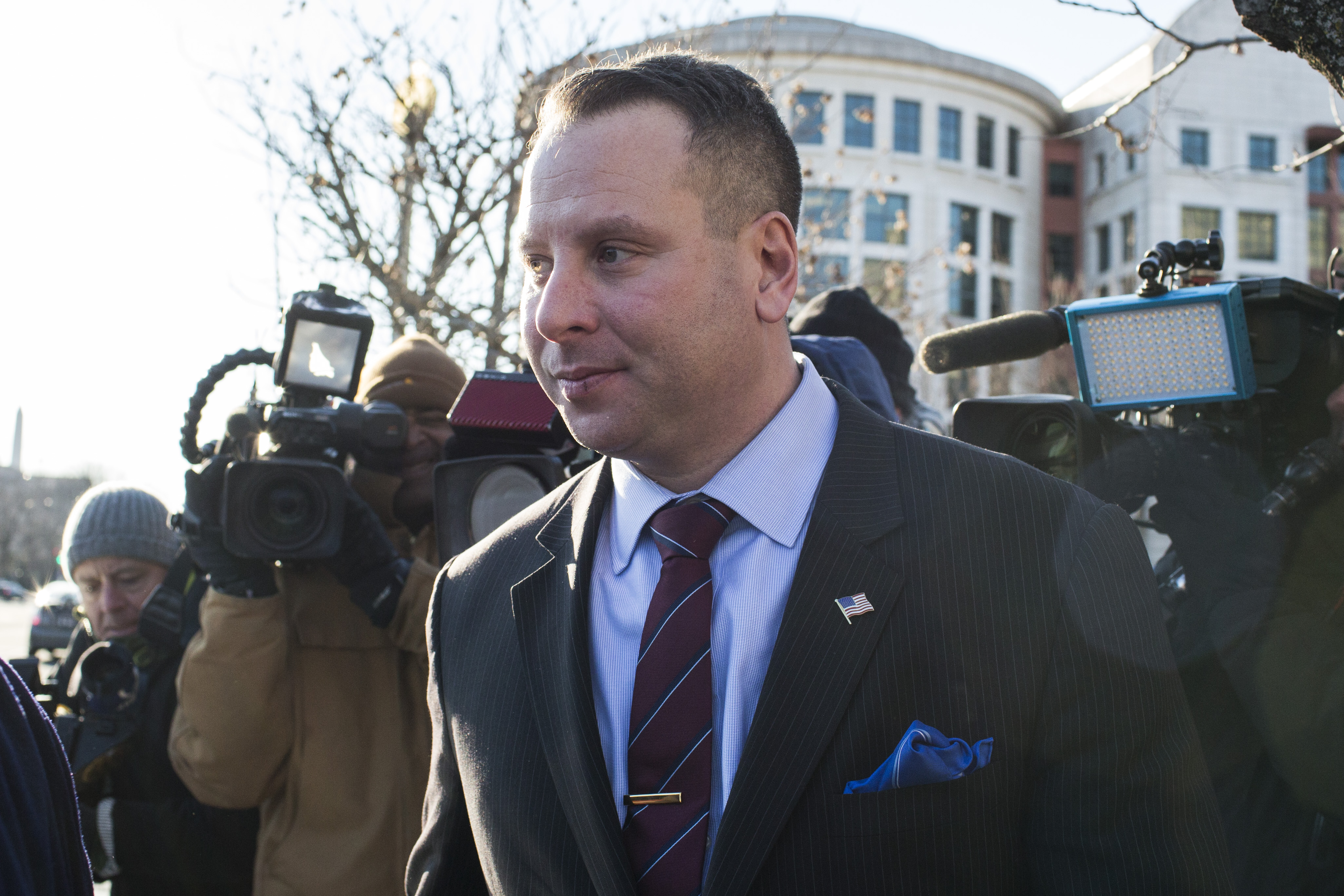 Sam Nunberg is apparently going to spill his guts for the Senate Intelligence Committee. CNN is reporting that Nunberg, a former Trump campaign aide, has agreed to sit down for a closed-door interview with committee members. He also will have to cough up communications related to Russia, Russian hacking, and WikiLeaks. Numbers is to provide the information by May 24th, but the exact time and date are currently unknown. The request submitted to Nunberg simply seeks a "mutually agreeable time" for a hearing.
The Intelligence Committee is conducting what it calls a "bipartisan inquiry into Russian interference in the 2016 US elections."
Nunberg told CNN he believes the committee is interested in documents and emails he already gave to Special Counsel Robert Mueller.
Nunberg's political mentor, Roger Stone, a veteran Republican operative who does political consulting and opposition research, was suspected of having advance knowledge that the emails of Hillary Clinton campaign chair John Podesta had been turned over to WikiLeaks. Stone had been tweeting about an upcoming Clinton bombshell on WikiLeaks several days before the emails were released. Nunberg at one point claimed Stone had talked directly to WikiLeaks founder Julian Assange, but Nunberg more recently told CNN that he didn't believe Stone and Assange actually talked. Nunberg thinks Stone claimed to have talked to Assange, but that Stone was just bragging and that no such contact was made.
Nunberg was previously subpoenaed by Robert Mueller to produce documents related to ten individuals:  Donald Trump, Carter Page, Corey Lewandowski, Hope Hicks, Keith Schiller, Michael Cohen, Paul Manafort, Rick Gates, Stone, and Steve Bannon. It appear that the Senate Intelligence Committee is seeking a more narrow field of information from Nunberg that Mueller sought.
[Photo by Zach Gibson/Getty Images.]
Have a tip we should know? [email protected]
Aaron Keller - Deputy Editor-in-Chief