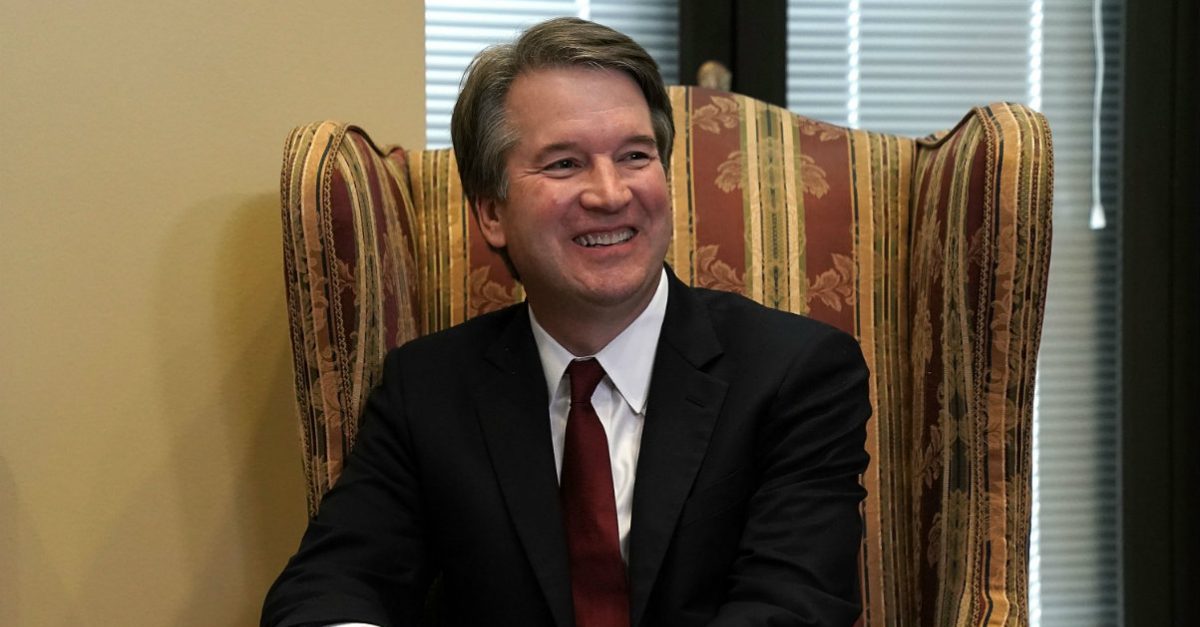 The National Archives and Records Administration (NARA) has responded to Sen. Chuck Grassley's (R-Iowa) request for the release of records related to President Donald Trump's U.S. Supreme Court nominee Brett Kavanaugh by saying see you all at the end of October.
In a letter on Thursday, NARA said that review of the documents is going to take a while because there are potentially 900,000 pages (!) of them. Interestingly, this number of documents requested was said to be at least 3.5 times as many as requested on Chief Justice John Roberts and Justice Elena Kagan — combined.
"Thus, the total volume of your request could be more than 900,000 pages. By way of contrast, the total volume of records that NARA reviewed for the nomination of Justice Roberts was approximately 70,000 pages, and the volume for Justice Kagan's nomination was 170,000 pages," the letter read.
The kinds of records requested on Kavanaugh were: (1) All emails sent to or from Kavanaugh when he worked in the Bush Administration; 2) "textual records contained in Kavanaugh's office files"; 3) documents about his nomination to the U.S. Court of Appeals.
Then came the news there would be a delay that would last for months, even if documents are released on a rolling basis.
"[P]lease note that we will not be able to complete our review of all of the records that you have requested by August 15, 2018. Rather, we estimate that we can complete our review of the textual records and the subset of White House Counsel Office emails 'from' Kavanaugh (approximately 49,000 emails)-totaling roughly 300,000 pages – by approximately August 20, 2018, and currently expect to be able to complete the remaining 600,000 pages by the end of October 2018," the letter said.
The number of emails sent to and from Kavanaugh was said to be in the neighborhood of 170,000 and may take up 850,000 pages. Textural records could come out to 60,000 pages and documents related to his Appellate nomination may be "a little over 3,800 pages."
As Law&Crime reported before, Grassley has been accused of leading a "cover-up" by asking to "review only a portion of the records pertaining to Supreme Court nominee Brett Kavanaugh's tenure in the George W. Bush White House."
Both NARA and the Department of Justice (DOJ) are now subject to a lawsuit by non-partisan legal watchdog group Fix the Court. The group alleges thousands of documents are being withheld.
[Image via Alex Wong/Getty Images]
Have a tip we should know? [email protected]