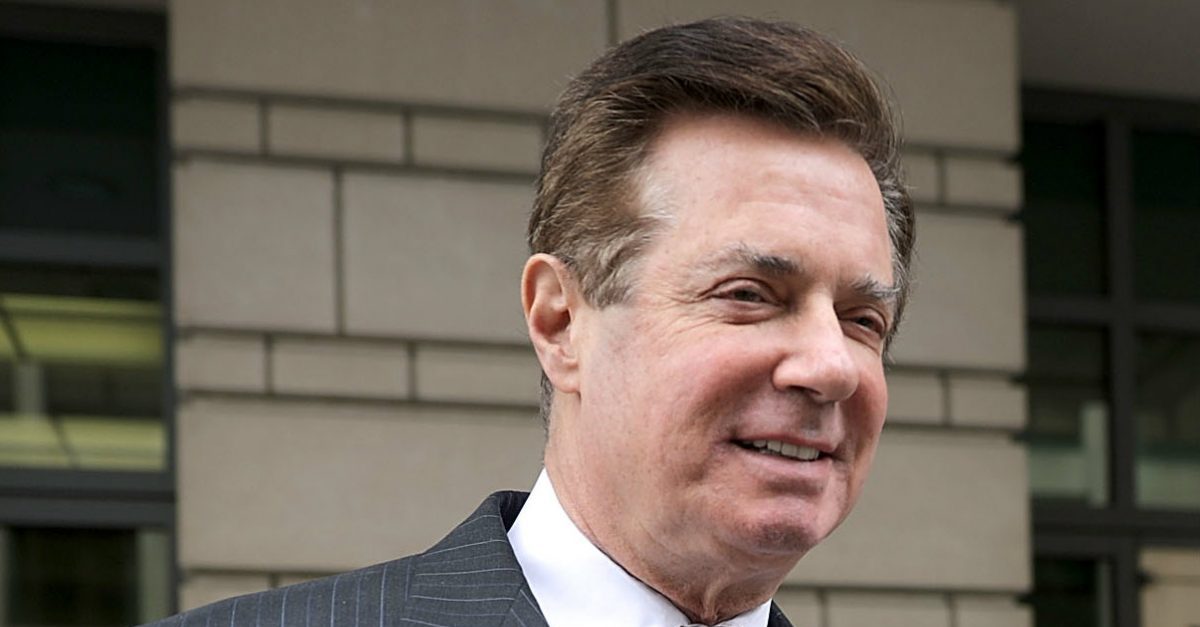 Paul Manafort's long-serving accountant Heather Washkuhn was never made aware of his various foreign holdings, she said during Manafort's criminal trial.
Heather Washkuhn is a managing director at Nigro Karlin Segal & Feldstein LLP. This white shoe forensic accounting firm has fewer than 40 total clients.
Washkuhn began her business relationship with Manafort while a junior advisor at First Republic Bank in California. The two firms merged in 2013 and Washkuhn took over the Manafort file.
This file purported to—and was supposed to—contain all of Manafort's personal and business dealings. That apparently was not the case, according to her testimony before the U.S. District Court in Alexandria, Virginia.
Throughout the roughly 8.5 year period when Nigro oversaw the Manafort file, not one of Manafort's multiple foreign holdings were subject to Nigro's oversight and accounting, she said. Nigro performed various services for the Manafort clan, including payment of bills and invoices, tracking of income and expenses, travel in service thereof, and provision of financial statements to CPAs for tax-preparation purposes—to name a few. Nigro also managed the various Manafort family properties across the country—including a horse farm in Virginia. For all the various Nigro services, the firm was paid roughly $100,000 per year from 2011-2018.
Washkuhn was repeatedly asked about various Manafort-owned foreign entities. Prosecutor Greg Andres asked about no fewer than one dozen such entities. Each time, Washkuhn was asked if she was aware of such entities or who owned them—each time she replied that she had no knowledge whatsoever.
Entities such as Leviathan Advisors, Global Highway Ltd, Blackseed, Global Endeavor were mentioned. When pressed as to whether any payments in the form of international wire transfers from such companies appeared on the general ledgers prepared by Nigro, Washkuhn said she "thought it was payment from other entities for political consulting."
When asked if she was aware those companies were actually owned and controlled by Paul Manafort, each time she said "No." When asked if such information would have been important for an accountant to know, she said "Yes."
Prosecutors sought to contrast this hands-off non-provision of information regarding foreign holdings from how business with him was normally conducted.
Washkuhn described Manafort as generally being "knowledgeable and detail-oriented," saying, "He approved every penny."
Washkuhn also noted that she dealt with Manafort's associate Rick Gates. This relationship was strictly related to business dealings for Manafort—as opposed to any personal expenses or dealings. Washkuhn described Gates as Manafort's "right-hand man" and said she would speak with him every two weeks or so, when Manafort was unavailable. Otherwise, Washkuhn said, she spoke with Manafort personally "several times per week."
When asked point blank if she was aware of any foreign accounts owned or controlled by Manafort, Washkuhn said, "No."
When asked if she ever saw monetary movement she was otherwise unaware of—Manafort and/or Gates would usually email or call about foreign-sourced payments—Washkuhn said, "Yes, occasionally. We'd [then] ask for access to those accounts." When asked if such access was provided, she said, "Occasionally."
Gates, who was a co-defendant in this case, cut a deal with Special Counsel Robert Mueller's office where he admitted to lying to investigators, in exchange for cooperating with prosecutors. It remains to be seen whether he will testify against Manafort.
[Image via Chip Somodevilla/Getty Images]
Have a tip we should know? [email protected]