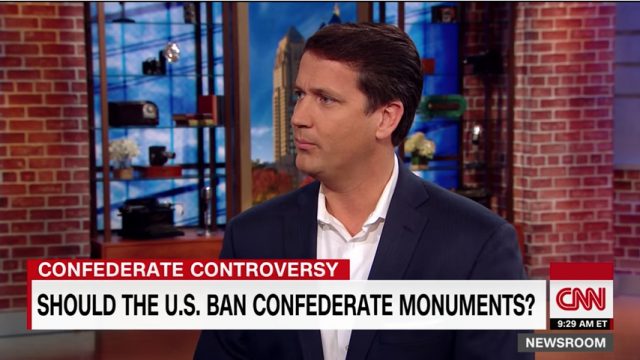 Michael Williams, a Republican candidate for governor of Georgia issued a press release today denouncing the mayor of Atlanta for his alleged use of "Antifa Tactics."
In that press release, Williams lambastes Atlanta Mayor Kasim Reed for a committee's recommendation "to remove Confederate statues and rename any street named after Confederate military leaders."
That resulting loss of life prompted a national conversation on the continued longevity of Confederate monuments across the country because the violence in Charlottesville was precipitated by white nationalists and other members of the alt-right who had been rallying in favor of one such monument in particular, a statue celebrating losing Civil War General Robert E. Lee.
Williams' press release goes on to harshly criticize Reed. It reads:
Mayor Kasim Reed is following the Antifa playbook by using Confederate memorials to stir up racial division for political purposes. Nothing about the committee's recommendations promote peace. This is nothing more than the far-left trying to score cheap political points.
Confederate statue removal is still a controversial issue in Atlanta. And one of Reed's predecessors in office, Andrew Young, opposes the idea. He said, "I think it's too costly to refight the Civil War."
Williams' press release ends with a pitch for his 2018 candidacy.
[image vis screengrab]
Have a tip we should know? [email protected]