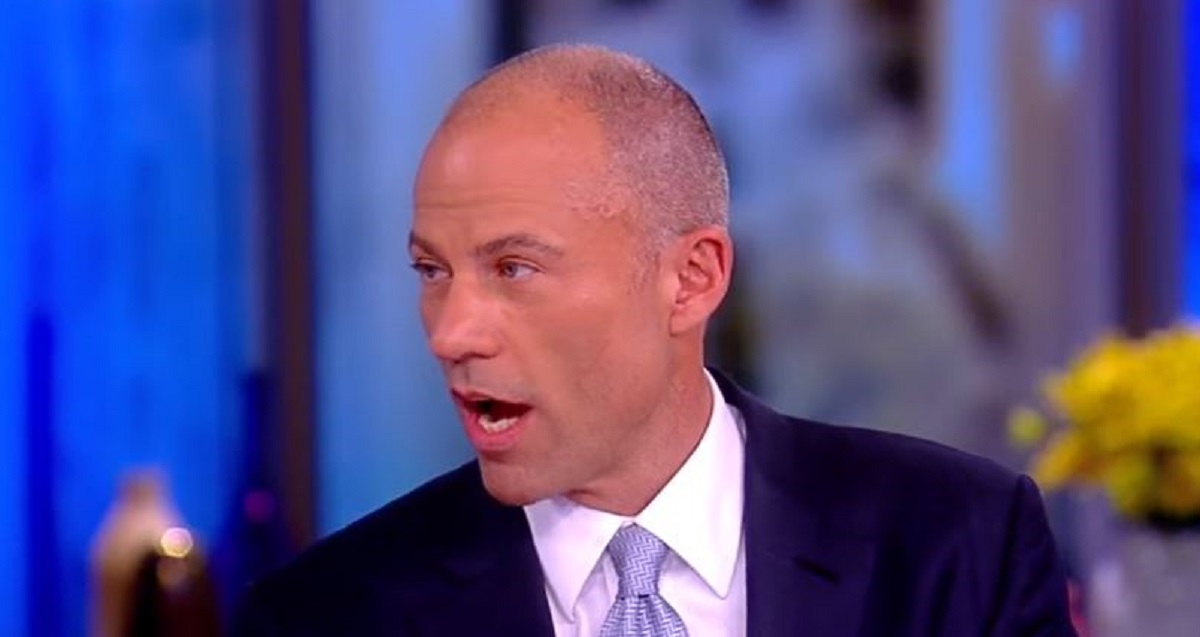 Stormy Daniels' lawyer Michael Avenatti has had no shortage of things to say in his client's lawsuit against President Donald Trump and his lawyer Michael Cohen. Some arguments have certainly been better than others, but the latest one has to be among the worst of the bunch.
Tuesday night, Avenatti filed an objection to a legal filing from Cohen's lawyer, Brent Blakely. Blakely is arguing the Stormy Daniels' case should be put on hold while federal authorities investigate Cohen.  Of course, Avenatti doesn't want his case put on hold. So in a desperate attempt to make a legal argument, Avenatti seems to be feigning that he is unaware that the Cohen federal criminal probe is ongoing — even though he's made mention of it over and over again on his various television appearances.
Avenatti's big problem with Blakely's filing is that it refers to the criminal investigation of Cohen through news reports, specifically a CNN article that discusses the investigation. Avenatti makes four separate objections to statements in Blakely's declaration, claiming that they are hearsay as well as based on speculation since they rely on the facts being "widely reported." So basically, Avenatti is saying that the Cohen criminal probe hasn't been confirmed.
Of course, anyone who understands English can read what Blakely wrote and conclude that Avenatti's claim is frivolous. As Avenatti quotes in his own response, Blakely said, "As was widely reported, I can confirm that on April 9, 2018, the Federal Bureau of Investigation ("FBI") raided Mr. Cohen's residence, office and hotel room, located in New York."
The key phrase here is, "I can confirm." That means that the facts that follow are coming straight from Blakely, based on his own knowledge. The phrase, "As was widely reported," is simply a reference to reports that discuss what Blakely is saying, but the reports are really unnecessary because Blakely is confirming the events as factual in his declaration, which was made under penalty of perjury.
Avenatti clearly knows this, since he quoted Blakely's confirmation of the facts in his own objection.
Besides this, Avenatti pretends that there is no evidence to back up Blakely's statements about there being a criminal investigation of Cohen. The Justice Department confirmed the criminal investigation in a court filing the same day Blakely filed his declaration. That same court filing was the source of the CNN report that Blakely referenced. Avenatti is correct in saying that Blakely shouldn't have cited the news article, but only because he could have referenced the actual court document that the article was based on. Avenatti is nitpicking Blakely for not referencing a court document, but at the same time, Blakely is still confirming everything himself and its not in question.
It almost feels like Avenatti is trolling Cohen's team at this point, which is a dangerous move because there are rules against improper court filings.
Federal Rule of Civil Procedure 11(b)(4) addresses this issue, saying that when a lawyer files a document like this with the court, they are certifying that "the denials of factual contentions are warranted on the evidence or, if specifically so identified, are reasonably based on belief or a lack of information."
Other sections of Rule 11(b) say that when an attorney submits a court filing, they're certifying that "factual contentions have evidentiary support," and that they are not submitting the filings "for any improper purpose, such as to harass, cause unnecessary delay, or needlessly increase the cost of litigation." Rule 11(c) notes that lawyers can face sanctions for failing to adhere to these rules.
Avenatti is clearly trying to represent his client to the best of his ability and is using every argument he can think of to do so. Still, he should be careful because this particular one doesn't seem to be supported by facts. It remains to be seen whether the judge feels otherwise.
Clifford Objection to Blakely Declaration by LawNewz on Scribd
[Image via ABC screengrab]
This is an opinion piece. The views expressed in this article are those of just the author.