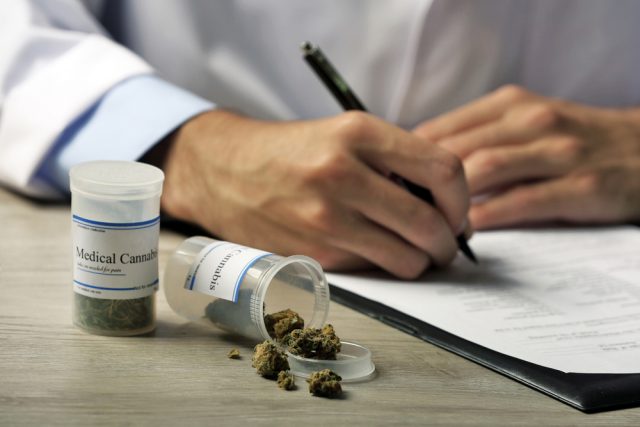 The outlaw drug of Hollywood and the counter culture is now legal for recreational use in California. Not surprising, an unfolding financial storm is creating high-stake risks about the future sales of a scraggly green weed that overnight will turn into gold. Based on my experience prosecuting drug traffickers at the U.S. Attorney's Office, the state and local governments aren't doing enough to help the illegal marijuana trade (run by organized crime) transition to the legal cannabis industry managed by mom-and-pop proprietors.
The buzz is that legal cannabis will be a booming billion-dollar business beyond anything conjured by pot propagandists in Cheech and Chong films. The state and local governments get a huge slice of now taxable income. But legal marijuana grows in the shade of an illegal cloud.
Cannabis is a cash business and is likely to remain so as long as the federal government still labels it a Schedule 1 highly addictive drug – along with heroin, LSD and Ecstasy. Federal banks cannot touch marijuana money still considered illegal on the national level. This means cannabis merchants will have
both bundles of money and pounds of easily disposable merchandise at their vulnerable stores, shops and warehouses, many located in dingy industrial parks to comply with city regulations about proximity to schools, libraries and residential neighborhoods.
Medical marijuana sellers won't say how they pay their taxes now or how they plan to transport the cash to pay tax bills when they become licensed to sell recreational cannabis. When pressed, they shrug their heads, acknowledging their safety is in jeopardy with so much cash lying around in boxes and
bundles. They admit they are scared. Robbers have killed or wounded several security guards this year at shootouts at pot dispensaries in Los Angeles and Colorado.
In separate incidents on July 19, 2017, a security guard was killed and three other men were wounded at a South Los Angeles dispensary, where a guard was shot to death last year in a robbery. In a Colorado killing, a $55,000 reward is offered for the killers of a Marine veteran shot in the head twice at a
dispensary.
The state is not unaware of the dangers of trying to turn a business run by thugs, gangs and organized crime into a legitimate profession. Last month, Treasurer John Chiang suggested cannabis sellers hire armored cars to reduce the risks of transporting their millions in cash revenues.
Some Los Angeles dealers are already shrewdly using SUVs and hiring battle-tested veterans to run cash convoys, with drivers keeping cold eyes on rear and side view mirrors hunting for anyone following them.  It's not too far-fetched to imagine well-organized teams of hijackers behind, next to or in front of
these convoys, or lurking in alleys or side streets with weapons and explosives. Drivers would have to maintain the same vigilance when walking to and from their vehicles, and vary times of departure and routes they take.
The facilities, their employees and customers are also vulnerable unless sellers begin to think like other high-money, high-stakes businesses, like Las Vegas casinos. Security measures must be extreme.
Outside facilities, bushes and possible places to lie in wait should be cleared. Parking lots should be well-lit. Windows should not be painted, covered or blocked by signs or displays. Shop owners should be aware of adjacent rooftops and attached buildings that might be potential entryways for armed robbers.
More than one employee should remain visible at all times. Friends of employees or strangers should not be allowed to loiter. Owners should encourage local law enforcement to drop by frequently.
Since the cannabis industry must be the depository of its own profits, sellers should take decisive, protective steps. Safe rooms and storage areas inside shops should be steel-plated. Video security must be operational at all times. Every square foot of the premises should be monitored. Externally mounted cameras should cover front, rear and side entrances, as well as sidewalks and parking lots. Even the use of bulletproof glass in front of counters to protect employees is not too extreme.
Owners should employ trained, professional guards, carefully vetted to protect employees and customers. These armed guards should be visible inside and outside the establishment. A West Los Angeles medical marijuana shop has a heavily armed and Kevlar protected guard at the front desk where he scrutinizes visitors. At a West Hollywood dispensary, however, a receptionist meets newly arrived patrons and visitors, an armed guard nowhere in sight.
One highly effective deterrent banks and jewelry stores deploy to prevent robberies is the Mantrap, an access-controlled glass vestibule. Sets of interlocking doors use metal detectors to expose armed entrants. The trap has video and audio capabilities that allow a guard to maintain control of the vestibule from a remote location. The traps might also use fingerprint and iris readers for entrants. Once a questionable customer is inside the enclosure, front and rear doors lock an intruder into the bulletproof glass box. Videos of those who are boxed into the trap often show an invader hurling himself against the wall of the glass enclosure and bouncing off like a rag doll. Such traps were especially useful in high crime areas where banks in Los Angeles deployed them to cut down on holdups. Such an enclosure can cost up to $50,000, but would likely pay for itself after foiling only one attempted holdup.
The TV series "Miami Vice" relentlessly captured the era of the deadly South Florida Cocaine Cowboy wars. The newly legalized cannabis industry is one step removed from that violence, but the best protection, until government regulators wake up, is self-protection. And unless licensing agencies help create step-by- step approaches to security, already frightened dealers could be forced to use organized crime tactics to defeat disorganized crime marauders. Too many naïve business people like ones featured in Cheech and Chong movies will be fending off pot poachers, only this time nobody would be laughing if they fail.
Neama Rahmani, president of West Coast Trial Lawyers in Los Angeles, is a former federal prosecutor and former director of enforcement for the LA City Ethics Commission.
This is an opinion piece. The views expressed in this article are those of just the author.