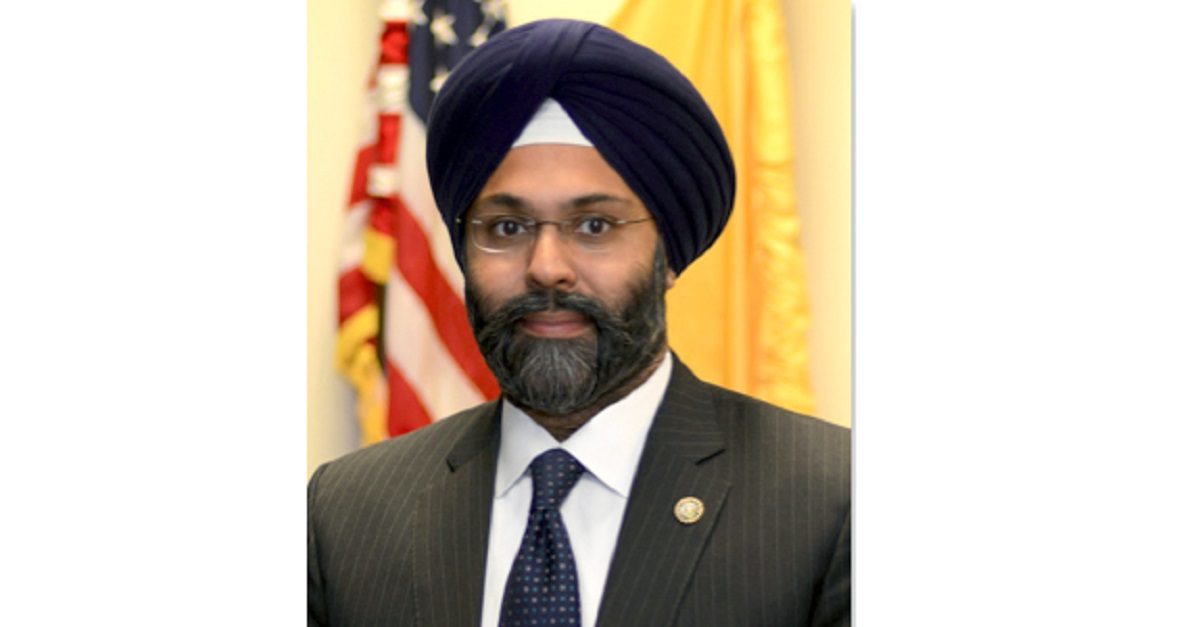 A New Jersey radio station indefinitely suspended both hosts of their morning show on Thursday after they made culturally insensitive remarks about the state's Attorney General Gurbir Grewal.
On New Jersey 101.5's Wednesday morning show, hosts Dennis Malloy and Judi Franco were talking about Attorney General Grewal's move to cease prosecution of marijuana cases. When Malloy couldn't remember Grewal's name, he said, "I'm just going to say the guy with the turban." The American-born Grewal, who practices the Sikh religion, wears a turban. Mallow and Franco then went on to refer to Grewal as "Turban Man," several times throughout the show.
Word of the hosts' remarks spread throughout social media and the news, and the radio station released a statement on the matter Wednesday evening.
"We are aware of the offensive comments made by Dennis and Judi during today's broadcast," they said. "We have taken immediate action and have taken them off the air until further notice. We are investigating the matter and will have further comment shortly."
New Jersey Governor Phil Murphy called the comments "abhorrent and xenophobic" in a statement Wednesday night.
Murphy nominated Grewal to the state's Attorney General position in 2017. Grewal is the state's first Sikh Attorney General.
"A proud son of New Jersey and of immigrants, Gurbir has committed his life to giving back to the state and nation that have given his family so much," Gov. Murphy said at the time. "His story is the American story."
[Image of Attorney General Gurbir Grewal via The State of New Jersey]
Have a tip we should know? [email protected]