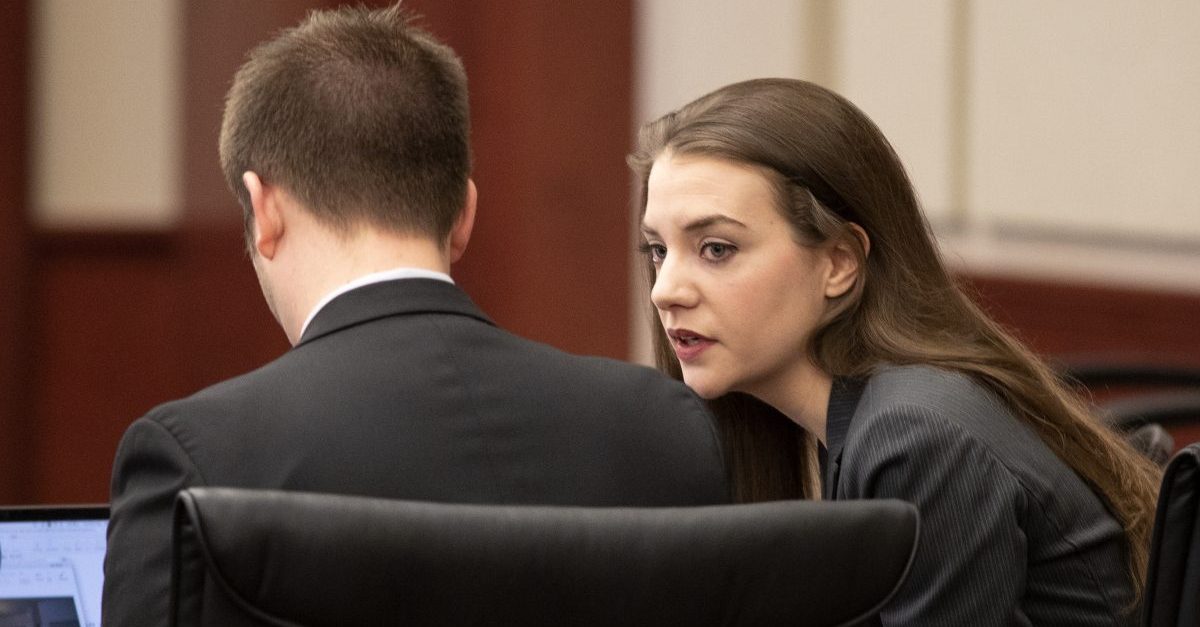 A Kentucky jury has found Shayna Hubers guilty of murdering attorney Ryan Poston, with whom she had an on-and-off relationship. This was the second trial for Hubers, who was previously convicted before the decision was thrown out because one of the jurors should have been ineligible for being a felon.
Poston's friends and family said that he was looking to date someone else, specifically Miss Ohio 2012 Audrey Bolte, and was failing in his attempts to break up with Hubers. The same night that he was supposed to go out with Bolte–October 12, 2012–Hubers shot him six times, killing him.
Hubers claimed she acted in self-defense when she called 911 after the shooting. She also said that Poston was going for a gun, but she grabbed it first and fired, then shot him again when he was still struggling. Highland Heights, Kentucky Police Chief Bill Birkenhauer testified that evidence did not support the notion that there was any kind of struggle.
Text messages from Huber also indicated a nefarious motive.
"I want to shoot him. I don't know why he keeps taking me on dates. I won't turn down learning how to shoot a gun," one message to a friend said. Less than two weeks before the killing, Hubers had messaged a friend saying she wanted to kill Poston and "play like it's an accident."
Additionally, Hubers' behavior and statements during a police interrogation created doubt as to what really happened. At one point, she mentioned that Poston considered getting a nose job. Then, Hubers said, "I shot him in the face. I gave him the nose job he wanted."
Poston's family has responded to the news.
"Today we embrace justice, and yet we do not feel joy. It has been six long and heartbreaking years without our beloved Ryan," they said. "Those who love Ryan now move forward with the integrity, dignity and kindness that Ryan exemplified through his life."
[Image via Kareem Elgazzar/The Cincinnati Enquirer/Court Pool Photographer]
Have a tip we should know? [email protected]