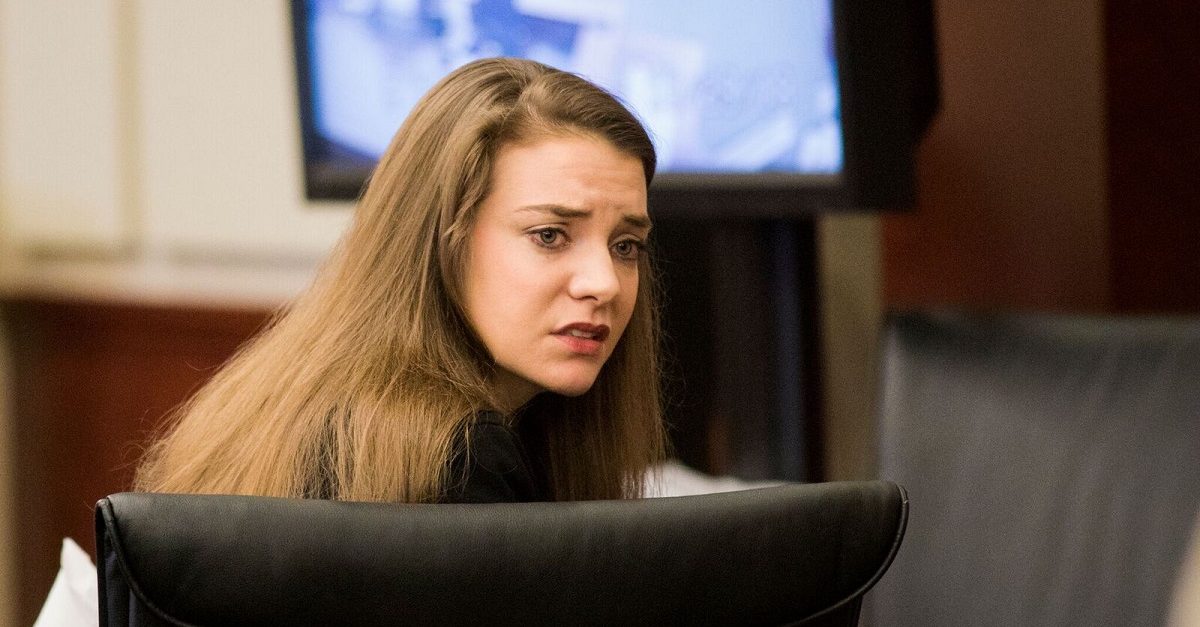 A day after a Kentucky jury found Shayna Hubers guilty of murdering on-again-off-again boyfriend Ryan Poston on October 12, 2012, they recommended that Hubers serve life in prison for the crime.
Hubers had claimed she shot and killed Poston in self-defense during an altercation. She claimed Poston reached for a gun, but she grabbed it first and shot him multiple times. Prosecutors, however, argued that she really killed him because he wanted to see other people.
Poston's friends and family said that he was looking to date Miss Ohio 2012 Audrey Bolte, and was trying to break up with Hubers, but to no avail. The same night that he was supposed to go out with Bolte, Hubers shot him six times, killing him.
Going against Hubers' self-defense claim, Kentucky Police Chief Bill Birkenhauer told the court that evidence at the scene of the shooting did not show signs of any struggle.
Additionally, Hubers' statements before and after the shooting drew suspicion. During a police interrogation, she raised created doubt as to what really happened because at one point, she mentioned that Poston considered getting a nose job. Then, Hubers said, "I shot him in the face. I gave him the nose job he wanted."
Messages prior to the fatal incident also did not help Hubers at all. At one point, she messaged a friend saying, "I want to shoot him. I don't know why he keeps taking me on dates. I won't turn down learning how to shoot a gun."
Another time, she told a friend in a text message that she wanted to kill Poston and "play like it's an accident."
This was the second trial for Hubers, who was previously convicted before the decision was tossed due to a juror failing to disclose that they had a prior felony conviction (felons in Kentucky cannot serve). That time around, a jury recommended that Hubers serve 40 years behind bars.
[Image via pool photographer]
Have a tip we should know? [email protected]